By Allen Kisakye
A few years ago, as a relatively unknown, up and coming musician was invited to perform at Fun Factory's weekly comedy show, 'Comedicine'.  He walked onto stage and strummed his guitar, soulfully singing a song that has since come to define him. Naki is the title. Kenneth Mugabi was the musician.
The crowd then was moved by his amiable character, his sweet melodic voice, the playful nature in his lyrics. Most importantly, his prowess on the strings of the guitar and tube fiddle.
The number of admirers has since grown with the release of the 11-track Kibunoomu album. It features songs such as Omusheshe, Amaso g'otulo, Nambi, Kibunoomu, Rita, Naki, Mumulete, Ileng, Nkudize kyi and Janzi.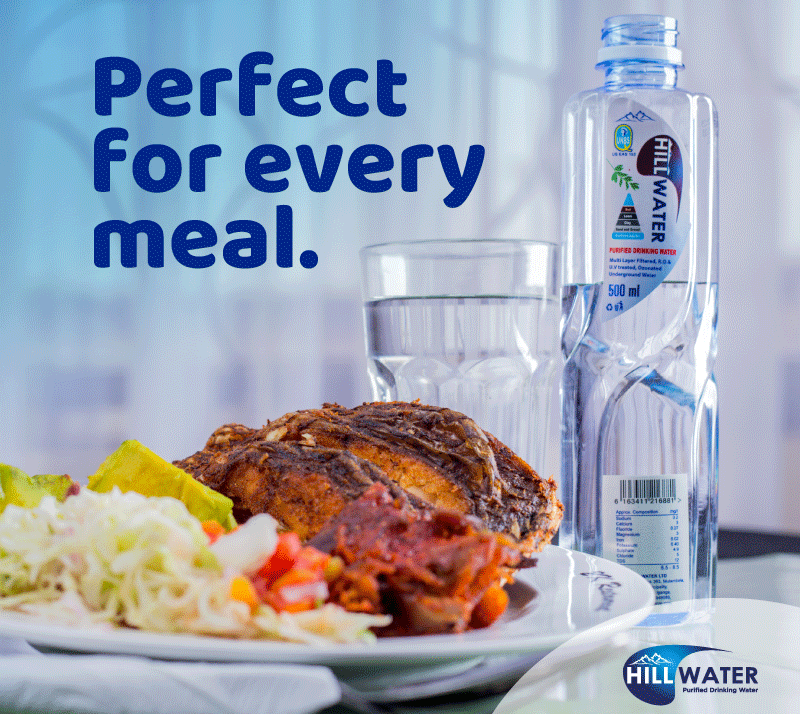 "Every song on this album carries a different style and reaches out to particular audience, but Naki and Kibunoomu are extra ordinary songs," he says of the album he released May 2016.
But it was on the talent show – Coca Cola Rated Next season one – in 2013 exposed the 26-year-old to the real music world.
Other music projects such as Katambala, Olugendo (ft Iryn Namubiru), Nkwewadde have soon followed. The video of his latest project, Nkwegomba features a deaf love interest, further adding an oomph to the musician that is Mugabi.
"Naki took me by surprise. I didn't know it would turn out like that because I wrote it with a lot of ease. Little did I know it will turn out like that," he said recently ahead of his maiden 'Strings of My Soul' concert at the National Theatre. "As for Kibunoomu, It has a lot of emotions attached to it and I believe is a fovourite to many people."
The concert on Independence Day eve was a success, to say the least. For two hours,  the Afro beat soloist finally came out of his shell 'properly', having previously gained more admirers at past concerts such as 'Quela Junction – Crooners Edition' and 'Roast and Rhyme'.
He could not have picked a better name for the concert.
Mugabi lives up to the hype at maiden concert
"I am very passionate about strings. And when playing instruments such as guitars and tube fiddle, I feel like my soul is exposed to a beautiful world," Mugabi said afterwards.
His love for music, however, did not start in with CocaCola Rated Next but in high school.
"My roommates used to suffer. I was never in school choir but would always wake up very early in the morning to sing out very loud," he says of his memories at Lubiri High School and later Makerere High School Migadde.
He had attended Kibiri Primary School, Gangu for his primary education earlier and later Makerere University where he studied Bachelor of Arts in Music, Dance and Drama, graduating in 2014.
But it was during his Senior Six vacation in 2011, that he realised that apart from 'shouting', he was actually a talented musician. And thus the baby steps of the musical journey that landed him the stint on the Tusker Project Show and Rated Next.
With several songs now under his belt, Mugabi who writes and co-produces all his music, is inspired by Paul Kafeero and Mowzey Radio.
"I love the way Kafeero tells stories in his songs. Radio is also my inspiration for the way he thinks, embraces and arranges his lyrics. I always borrow a leaf from them before writing my music," he says.
Apart from the Kafeero and Radio, who are now deceased, Mugabi looks up to another living legend in Maurice Kirya.
"As for Kirya, although he does soul and I, Afro Soul, his touch when singing Is just so nice," he says of the Musubawa and BodaBoda crooner.
For a musician says that he listens to music for merely 'revision' purposes and rarely for pleasure, he plans to produce more good music and collaborations with other musicians ready to welcome him.
"The entertainment industry is growing very fast and fans are accepting all kinds of music genres. Every music style has its audience. That is why there are many younger musicians coming up and the older ones have accepted their fate," he says.
When asked what he thinks the future holds for him, Mugabi shot an inquisitive look before saying, "I do not know what the future holds for me and I do not know where I will be in the next few years. However, I am guided and have plans."
At the moment though his plan is to focus on music and 'enjoying his single life.'
"I am yet to marry and don't have children yet. Let me focus on what my fans want; relationships and other stuff will came in later," he says.
Mugabi, who 'believes in God but doesn't belong to any religious denomination', says he grew up with a single mother and two sisters.
"Our mother died when I was 16 years old, but life still had to go on," he said.
And on it went. It took him close to five years to prepare for the 'Strings of My Soul' concert. He can now sit down and remember the days he was chased off the stage.
"Oh, God is good," he tells me, gratitude spreading across his face, before bidding farewell, guitar case hanging on his back.
Do you have a story in your community or an opinion to share with us: Email us at editorial@watchdoguganda.com