By Watchdog reporter
There is a man called Ray Supasta. We are not sure what his specialty is, but we understand he is a colleague of Winnie Nwagi Swangz Avenue records. From his name, he clearly cannot spell his name right, so we shall not waste our time on him although this guy's post is all the news. He called the new singing sensation Winnie Nwagi names that we would not like to divulge into here. Luckily, Winnie has not stooped so low to join his pigsty.
However, it is the fans of the Musawo singer who has a video premiere for another hit #Kibulamu at Club Amnesia, have ably defended her against the hater that wants to climb on Nwagi's fame.
Below are some of the comments on Winnie Nwagi's Facebook page: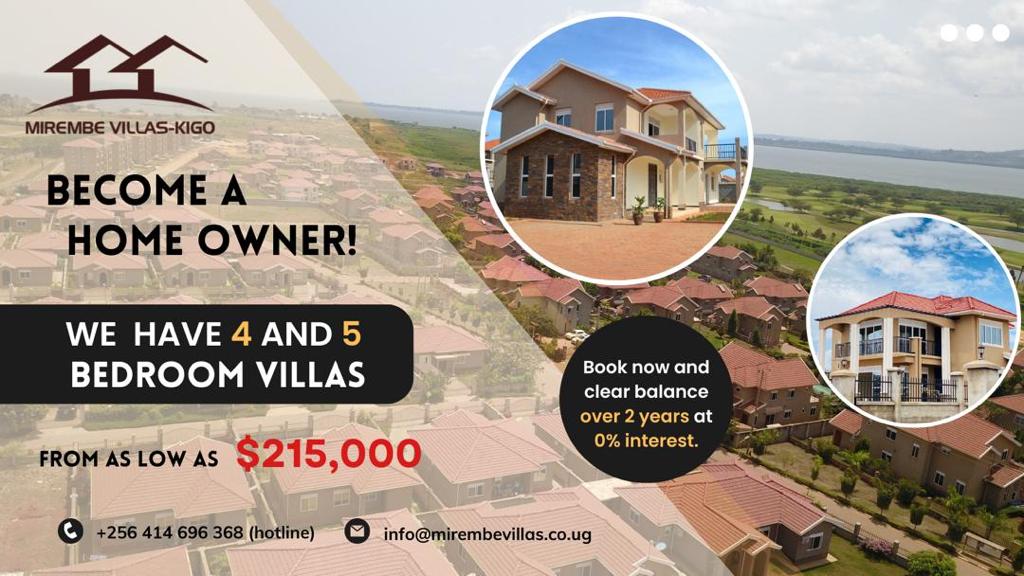 We all have our bad histories. Like I used to eat food of 300 Ug sh. In Nabugabo market with water of 100/:UG shillings. But today i spend 500$ per every day just for my daily expenditures. You can imagine. Today I can go to the club and spend 200…See more
Winnie dear you have strived to beat history.the future is all in your hands.success comes with challenges but keep for used the sky will be the limit gal.stay calm ebyo bijjakuggwa.wekwase mukama who has given you a second chance to be what you are today which has become envy of losers.
Immy Nabukalu I love you winnie Nwagi, so please stay focused you don't have to listen to wat people are saying, what happened in your past ain't our business, but Wat you do now and in the future
Flavia Muwanguzi Bakuleeke…gamanyira..so Wat??? Yo rock…u kip going…mukama akulembeere all the way.ffe we see a humble determined lady…Oyo RAy asinikilemuli amanyo.I love u Winnie..
Esther Madona btw Nwagi you can never be questioned for being born poor but u can be questioned if u die poor……..so stay focused always we all have our bad history and thats why we work hard.
Adong Babra Sweety just do ur thing bt be a little descent dont let people and music to determine ur way of dressing otherwise me and fellow women around love u,rock it gal
Nanyonjo Brendah Am your superstar but your fun,onsanusa nga ka ban, you are fire to mi heart your burn wafuka ekirala u know wat I mean.#olinamagic.new hit from our nusawo
Fezza Malayika All that matters is the present…wama go higher as this kaStupid boy akeyita simanya ray supersilani goes low as all loosers do…kagende kalye nebinyampo bye mbizzi ….for us we enjoy your music…past is past…we go forward not backward
Sheila R Owani Every day we party we pop Champagne,we make love in d rain,kibulamuuuuuuuuuu
Hanifah Nantale No one cares about past tense! Everyone has one, even worse things, so just continue with your goals wamma!
Diana Nankunda I LOVE YOU MORE THAN EVER. Abateesi basiikudde admiration gyenina for you.
Jechoniah Johns Life is a series of events n that was an event in yo life. The thread continues to perfection. Just hustle hard
Bugonzi Doreen all successful people have testimonies n secrets n what matters is u have achieved your success n victory
Aisha Harriss Nwagi do us a favor,, don't reply dt shit guy n wrd,, plzzz,, ajakuswala yeeka
Nabbalwa Hamiat I love u mwaa naye pipo talk noses abt ur past, pliz don't them tym just rock them I wish da best mwaaa
Brenda Bilton immy,you're right,please nwaji don't even reply to that ray.
Codreen Vanessa But to be honest what is wrong with those pictures. Pipo can be idle! Hmmmm. Me am a fan of u
A-agz Z Mushe Ama we love u….these loosers postn shit abt u balinga mazzi buzzi …we all have backgrounds
Kig Shafic Nze mpagira ngwe, wat ever they say about ur past for me i look at ur present.Am team nwagicians
Celyn Kuguminkiriza Mhhhhh…all insults r welcome I care less… Naye nwagi try to be carefull hanny… I no u no me very well naye wegendereze amalala gasuse…. Ur almost lyk Jackie chandiru naye kyoba omanya nebibimba bimala nebika….. Try to remember ur past hany becareful …va Ku basajja babantu …..hany ijakudibanga Diser……… Mhhhhhh kale maso kulutimbe…..
Esther Madona wama ki dear am gonna be there.wats the fee…nze oyo Ray tanzijja kumulamwa gwa kibulamu
Mushema Housen Winnie the word is "Nta kupa"not "mta"
Am already there bae waiting for our selfie cha
Nyc vocals u got
Go gal rock
Janell Atuhaise Ure so smart bae
Kobs Pro Ur de best
Gloria Giveny U look fine haters rip
Claire Powers My diva ……u are my number one
Katteregga Diane I am ready for you already yenga tebuziba #kibulamu
Flavia Bukenya Will be there bby.
Gary Dantie Lov Love U Nakanwagi…ur a hero from grass to grace ..goo ma gal…
Namatovu Evelyn Mulengera Go gal. Words dont nothing
Mayende Latif Ok sweet
Ronnie Kayz I will love you always haters die
Robina Rwakatooke Your the best
Charity Wrenn We r behind u,go on bby
Gary Dantie Lov Beautiful soul…ther..
Mugera Gonzaga 075793020 I need kibulamu on watsap plz
Gilbert Nantale Hell yeah baby girl…….
Joewe Beautiful gal
Prince Fourcent Naye whats that we are seeing. Omuwala wamukozeeki?
Luwujja Paul We miss u so much
Mudenge Julie I love u Nwagi
Hajarah Sserunkuma team .Winnie Nwagi…foreverrrr
Nambejja Ruthie Looking beautiful keep it up
Fifie Mitti Lookg gud
Matovu Latifah Stay strong bby gal
Peace Rwambiito Big up Winnie ….the sky is the limit
Julianah Mawejje Push paka
Solomon Bulime go on gal
Monica Devine Luv u swtie yo DA best, work harder n fyt yo haters with success
Aggrey Akim I love this #Kibulamu. I cant hide it!
Babirye Dorothy Wamma we are coming……oyo Simanya Ray ali ku by gones….
Kusasira Ruth Hanny Gwaliko bby however mch they yap!!
Nanyonjo Brendah Magic is an exception as in the best
Ann Peace You rock hani
Tina Celline Chai….my diva looking hotty as usual..
Rambo Shaaban Mapenz matamu kama asali..
Nalugwa Nusifah We love you
Glosh Kavuma Baby obasinga ….haters mwetuge
Philimon Gidudu Rogers Mi nataka mapenzi tamu tamu
Racheal Ankunda Am gonna be there @Nwagi
Kisakye Viola Ur good to go dia
Sharp Bayyonet Anald Let's goooooooooo
Namugaba Robinah Don't mind about people's words
Doreen Ani Never allow to be defeated darling
Hilder N Nana Swty wamalayo
Do you have a story in your community or an opinion to share with us: Email us at editorial@watchdoguganda.com