From black bean feijoada to slowly barbecuing meat and fish, Brazilian cuisine is hearty, flavoursome and full of colour
Brazilian food is synonymous with charred meat in a variety of cuts, marinades and salsa, beef stews and freshly caught local fish stuffed with herbs and spices with influences from Portugal, Europe and Africa its a mixed box of flavours with plenty of deep frying.
Chef Marcello Tully shares some of his Brazilian recipes that form staples of the cuisine across the country.
Brazilian style pork ribs – costelinhas de porco brasileiro
Serve up sticky pork ribs in this mouthwatering barbecue recipe. The ribs are marinated in garlic, ginger and lime then grilled until lightly charred and perfectly tender. If you don't have access to a barbecue you could finish cooking the ribs in a hot oven.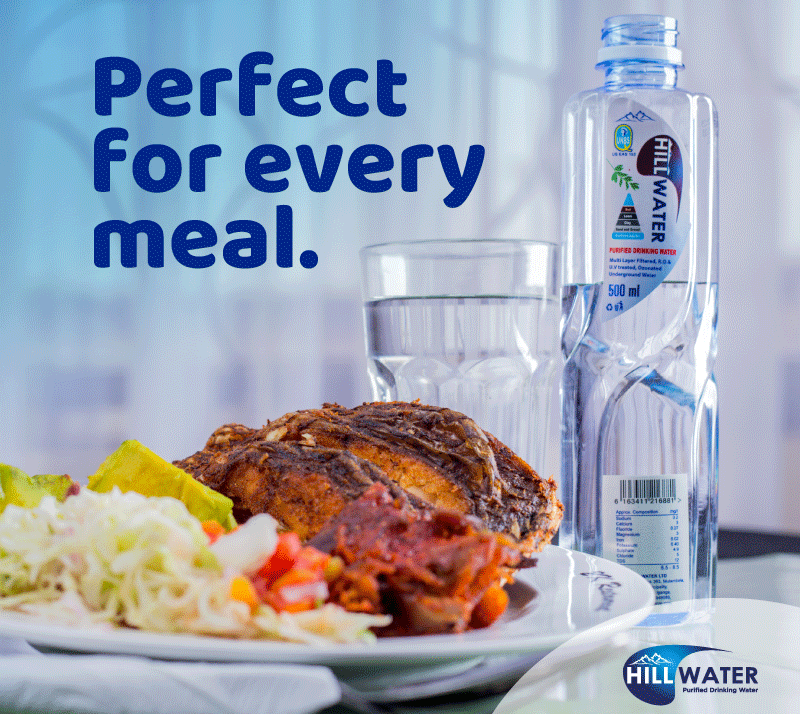 Serves 6
1 hr 40 mins, plus overnight marinating time
2kg pork ribs
10g of garlic cloves, chopped
10g of fresh ginger, finely chopped
1/2 red chilli, finely chopped
3 limes, juice only and zest of one lime
50g of caster sugar
50g of white wine vinegar
2 tbsp of clear honey
1/2 tsp fresh coriander, finely chopped
salt
black pepper
Begin by par-cooking the ribs. Place the ribs in a large saucepan, cover with water and bring to the boil. Simmer for 90 minutes until tender, then drain and set aside to cool To make the marinade, mix all the remaining ingredients in a large bowl and rub over the ribs. Cling film the bowl and place in the fridge to marinate overnight, or for at least 4 hours. Preheat a barbecue or grill to a high heat. Cook the ribs on the barbecue for 5 minutes each side, basting them throughout with any remaining marinade, until sticky and golden. Remove from the grill and serve.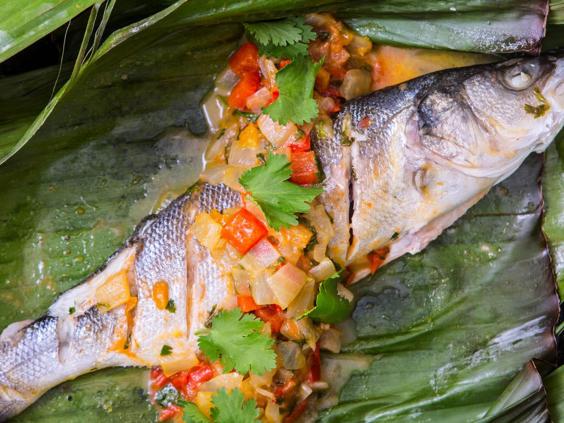 Barbecue sea bass escabeche
This sea bass escabeche recipe is based on a simple Amazonian recipe that uses just a few key ingredients to add delicious sweet and sour flavour to the fish. The term escabeche refers to the acidic mixture which the sea bass is marinated and cooked in – here the acidity comes from citrus fruits with fresh orange and lime juice used in the marinade and tomato sauce. Wrapping the fish in a banana leaf helps to hold in all the flavour while steaming on the barbecue, although tin foil would work just as well.
4 whole sea bass, cleaned and gutted
100ml of fresh orange juice
salt
freshly ground black pepper
4 banana leaves, for cooking (optional)
Tomato sauce
500g of tomatoes, skinned and deseeded
50g of onion, chopped
2 garlic cloves, finely chopped
60g of red pepper, chopped
5g of fresh coriander, chopped, plus extra to garnish
20ml of lime juice
5g of sugar
1 dash of sunflower oil
Place the sea bass in a shallow dish with the orange juice. Season with salt and pepper, then cover and marinate in the fridge for 2 hours. After marinating, remove from the fridge and drain the juice into a cup or jug, reserving for use in the sauce. Add a dash of sunflower oil to a pan and place over a medium heat. Sweat down the chopped onions and garlic for 2–3 minutes without allowing them to colour, stirring regularly so that they become soft and translucent
Add the chopped tomatoes and pepper to the onions and garlic, along with the coriander, lime juice and sugar. Stir together, then pour in the reserved orange from the marinade. Bring the sauce to the boil then remove from the heat and allow to cool while preheating the barbecue. Place each sea bass in the centre of a banana leaf (or large piece of foil) and slash a few times with a sharp knife to help the flavours penetrate while cooking. Spoon over the sauce, dividing equally between the 4 parcels
Wrap up the banana leaves around each fish to seal completely. Place on the barbecue grill and cook for 20–25 minutes, turning the parcels over a few times during cooking to ensure the fish cooks through evenly. Check the fish is cooked through – it should flake easily and have reached 58–60°C if using a temperature probe. Serve straight from the banana leaf, garnished with a few extra sprigs of coriander.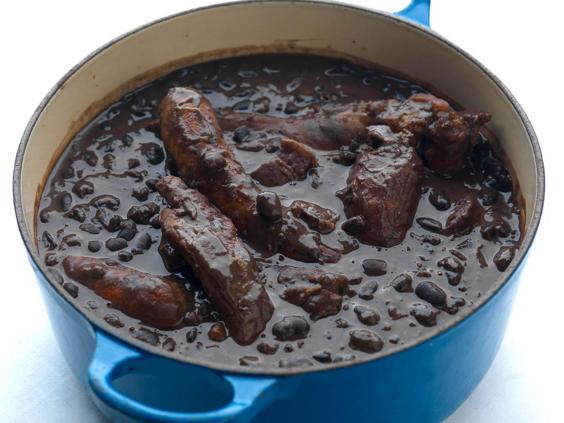 Brazilian Feijoada
Look away now if you're not a fan of pork. This traditional Brazilian stew uses a variety of pork meats to conjure up a deliciously hearty dish. Soaking the tongue overnight is imperative, but you can used tinned black beans to save time. Feijoada improves in flavour a day or two after it's made, so be sure to store any leftovers.
Serves 6
3 hours 30 minutes
750g of black beans
1 pigs tongue, skin removed
450g of rack of pork spare ribs
2 pig's trotters
225g of unsmoked bacon
450g of pancetta, diced
450g of pork sausages
600g of smoked pork sausage
2 large onions, finely diced
3 garlic cloves, crushed
4g of ground cumin
15g of salt
vegetable oil
Wash and soak the beans overnight in cold water. In a separate container, soak the tongue in cold water.
Drain the beans, place in a large pan and cover with fresh cold water. Add the tongue, pig's trotters, bacon, pancetta and spare ribs. Bring to a gentle simmer, cover and cook for 2 1/2 hours. Slice both sausages into small chunks and add into the stew 30 minutes towards the end of cooking time.
Ensure the beans are covered completely during cooking by adding more water as necessary. About 30 minutes before serving, heat the oil in a large frying pan and gently sauté the onions and garlic, then add the cumin. Stir in 2 ladles of the beans and mash with a wooden spoon to form a rough purée.
Source:http://www.independent.co.uk/life-style/food-and-drink/rio-2016-recipes-feijoada-marcello-tully-barbecued-sea-bass-sticky-pork-ribs-a7169861.html
Do you have a story in your community or an opinion to share with us: Email us at editorial@watchdoguganda.com