Uganda National Cultural Centre (UNCC)-Nommo Gallery has unveiled the participants for Collective Memories Curatorial Workshop.
The first of its kind since its inauguration under the theme "Re-institutionalization of Ugandan Art", the workshop will be hosted by Nommo Gallery- Uganda's National Art Gallery under UNCC and it will run from Monday 21 June to 17 July, 2021.
UNCC Executive Director, Francis Peter Ojede says the objective of the the workshop is to equip emerging curators with the necessary skills and knowledge required to navigate through Uganda's contemporary curatorial complexities.
"The workshop will provide a platform to reconstruct and rethink curatorial processes in a creative and intellectual encounter aimed at projecting forgotten experiences of creative realities. It will mainly be an online activity. The training will end with the launch of an end-of-training group exhibition conceived by the workshop activities and trainees," Mr Ojede asserts.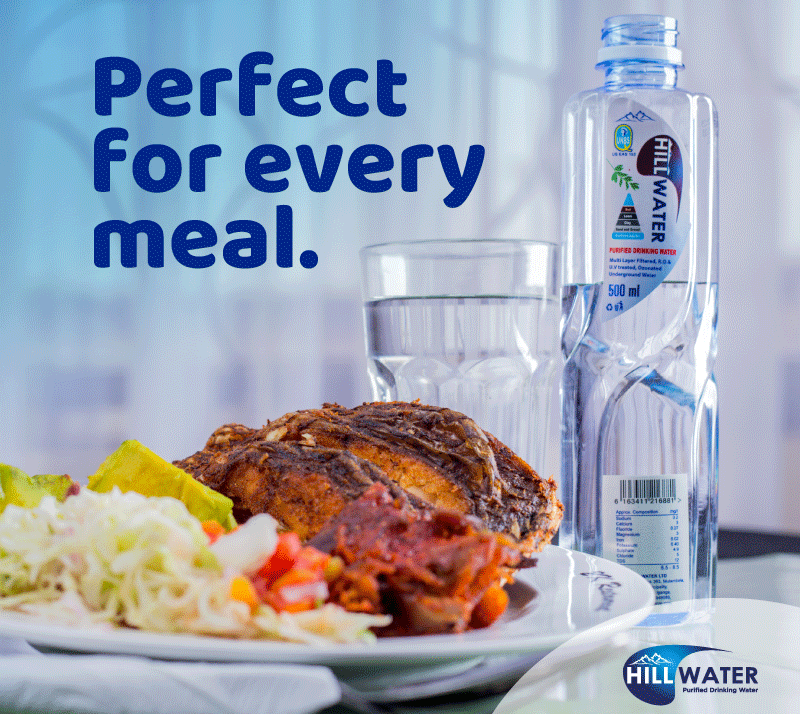 "All workshop activities will base at Nommo Gallery but will also spread to other creative spaces to offer field experiences including art studios of artists during studio visits, at exhibition spaces during gallery visits. Processes leading to the exhibition will determine the different training venues depending on the activity of the day concerning the field experience required to accomplish tasks."
Mr Ojede added that the event will take 19 days of theoretical and practical training, divided into two segments; the general curatorial training sessions and the project-based curatorial training sessions.
"The daily general curatorial training sessions will focus on the basic curatorial core competencies concerning the demands of the industry and will last for six intensive days from Monday 21 to 28 June 2021. The general training session will lay a foundation for the project-based training, which will focus on the practical realization of a group exhibition organized by a group of trainees."
The workshop will be facilitated by renown and experienced Uganda artists, administrators, and communicators who include Mr Ojede, Balimunsi Philip (UNCC/ Nommo gallery – Uganda National gallery curator), Robina Nansubuga (Independent curator), Saana Gateja (Contemporary Artist and Uganda's bead master), Jennifer Mpyisi (architect, art collector, and advocate for public art) and Robert Musiitwa (UNCC Public Relations Officer).
At least eight participants have been successfully selected to take part in the workshop. These include; Aceng Joan Fiona-Records Officer, URA Museum, Moses Serugo- Arts Journalist, Emily Akullu Omacara- Co-Convener of Lango Cultural Heritage and Tourism Conference and Harrison Davis-Administrator, Makerere Art Gallery/MIHCR.
Others include; Kajebe Jacob Joshua-Ugandan multimedia Creator, Majorine Nabulime-Aspiring curator and art writer, Nabukalu Solomy Nansubuga-Curator at Kabale Regional Museum and Senkubuge Martin-Artist.
Selection process:
Mr Balimunsi says a call for participation was sent out on 17 May 2021 with a deadline of 12 June 2021 and they received 21 participants who were pre-qualified to 12 participants that were presented to a team of experts from Makerere art gallery, 320 East, and UNCC-Nommo Gallery headed by the Curator.
"The team anonymously agreed upon the eight selected participants."
Successful participants speak out:
Mr Serugo reveals that his application was premised on the desire to hold a digital art exhibition that explores  Non-Fungible Tokens (NFTs) since they are unique and cannot be replaced with something else – and the whole excitement around using technology to sell digital with cryptocurrencies like Ethereum as payment forms.
"My research has shown that this is how art will be bought in the future and in light of the COVID-19 pandemic, this is one of the ways artists can be financially supported," he says.
The arts journalist further notes that he is optimistic that the workshop will help him better understand the visual artist's creative process from conception to exhibition.
"I have a YouTube channel 256 Arts TV in partnership with Framez & Wavez – an audiovisual production company whose desire is to document the arts for posterity. The workshop will help me offer better curatorial practice in this regard as a researcher on the project."
On her part, Ms Akullu says she applied to be part of the workshop because of her passion and energy for Heritage, as well as the need to put them together for viewing, in an organised manner.
"I am fairly travelled, visited lots of memorial sites and Museum among them; The Grand Canyon in the USA, the Musical Instruments Museum, The Hert Museum, the Egyptian Pyramids, the Apartheid Museum, the Nelson Mandela Memorial Home, among other. Each time I visit, I admire and learn, I would like to learn how best our Ugandan bit can be fully instituted and I would love to be part, that's what inspired me the most," Ms Akullu who is also an Associate Partner (Policy & Research) at CRIID Consults discloses.
"Together with my Senior and Chief Convenor Assoc. Prof. Okaka Opio Dokotum, the DVC Lira University, we have been exploring, together with members that love what we are doing. Now along the way, we have noticed the challenge in creating awareness or gathering memories is majorly based on the question of how to do it. Uganda being a developing country, technology is not as much being used to do the needful, and yet there's a lot to be put together countrywide. The Collective memories workshop came at the wake of my thoughts of; how best can this be done, such that this particular sector in Tourism can be enriched. So I hope to learn more about how to exhibit, display and overall, how to set up a physical Museum, how to manage the chronology of the artifacts and basically, every other thing that entails a modern collective memories."
Do you have a story in your community or an opinion to share with us: Email us at editorial@watchdoguganda.com