After winning people's choice award at Uganda Film Festival last year, 94 Terror has not gone unnoticed in other parts of the world.
The cast of the movie, which depicts the 1994 Rwanda genocide, is in Ghana for the 5th edition of the Golden Movie Awards, where 94 Terror has been nominated in an impressive 18 categories.
The Golden Movie awards gala is set for 24th August 2019 at the Movenpick Ambassador Hotel in Accra. The annual event celebrates excellence in African television and film.
The 94 Terror contingent in Ghana is led by Mr. Richard Mulindwa, its writer and director, who was nominated for Best Indigenous and Best Overall movie.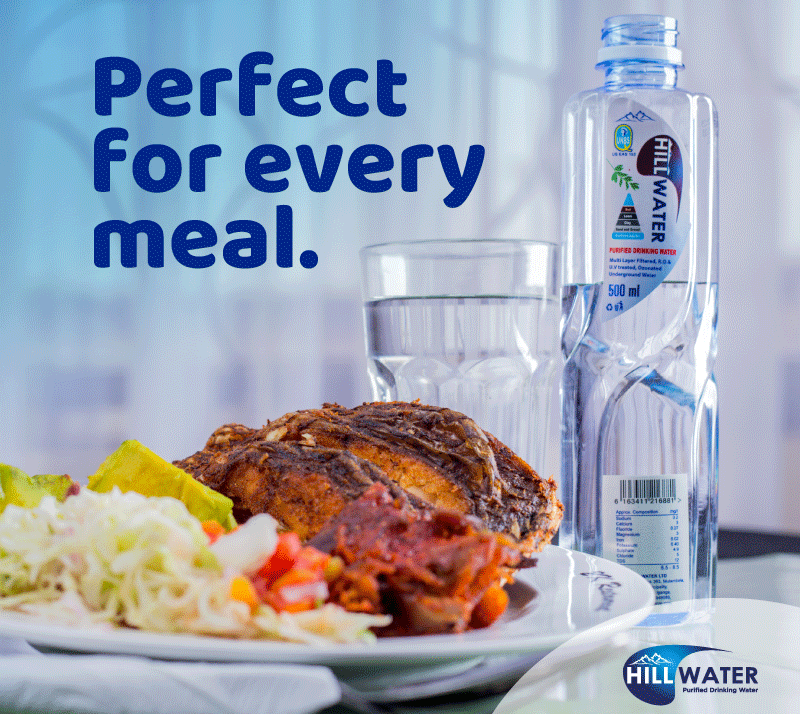 Other prominent nominees include; Ronah Ninsiima (Golden Actress, Discovery and Golden Promising Actor), Joan Agaba (Golden Supporting Actress), Smith Matega (Golden Actor), Raj Mugerwa (Golden Supporting Actor) and Rashidah Nalubega (Golden Costumes Designer).
Joining this group is Yasin Lubowa who was nominated for Best Actor for his role in another movie, Extra Time.
Uganda Communications Commission has been at the forefront of supporting the film industry in Uganda through its annual Uganda Film Festival, which recognizes outstanding locally produced films.
Flagging off the actors at the UCC head office in Bugolobi yesterday, the Director Corporate Affairs Mr. Fred Otunnu, who represented the Executive Director Mr. Godfrey Mutabazi, said he was delighted that the Uganda Film Festival is making a difference.
"When we started this journey with the Uganda Film Festival [initiative] seven years ago, some critics thought we were wasting money. They thought of the festival only in terms of the dance, party and flair of the [event], not knowing that for us we were building capacity," Mr. Otunnu said.
"We are happy that products of UFF are being recognized not only at national and regional but also at international levels," he added, noting previous recognition in the United States and Nigeria, both countries with lucrative and well developed film industries.
"The industry is developing steadily and its products bring pride to the country," Mr. Otunnu said, adding that for many years it was hampered by challenges such as sound and lighting, which UFF has helped to address, leading to breakthroughs such as the 94 Terror nominations in Ghana.
Mr. Otunnu gave each of the nominees $200 for pocket money and wished them good luck, saying that whatever happens in Ghana, Uganda is proud of them.
On his part, Richard Mulindwa, the 94 Terror director, thanked UCC for supporting film in Uganda.
"I am proud to be one of the winners. I think I have won the most film awards in Uganda, and that is because of the Uganda Film Festival," he said, urging UCC in Luganda – "temutuvaamu" (don't abandon us).
Earlier, Ronah Ninsiima, speaking on behalf of the group, said the Commission has had a big hand in their progress, having promoted and motivated them all the way.
"We are very grateful," Ms. Ninsiima said. "This (nomination) has become possible because of your support. We beg that you continue to support us."
A number of Ugandan films have previously been showcased at major film festivals in France, Germany, and the United States, among others.
Last year, UCC sponsored a team of 12 nominees to the Africa Magic Viewers' Choice Awards (AMVCA) in Lagos, Nigeria.
94 Terror features Keza, a survivor of the genocide, who watches as her family is brutally murdered but manages to leave Rwanda alive, narrowly escaping to Uganda with the help of some friends.
At the Uganda Film Festival in 2018, 94 Terror became an instant hit with the viewing public, winning Best Viewers' Choice Award.
Filmed in Kasensero, Rakai, for the most part, the film went on to win the Best Costume award at the African Film Festival (TAFF) in Dallas, Texas, earlier this year.
Do you have a story in your community or an opinion to share with us: Email us at editorial@watchdoguganda.com