By Watchdog reporter
Some people are born lucky; some start their lives in a disastrous way. C'est la vie (That's life).
Sometimes you meet people that live a strong impression on you because you feel like living their lives, yet, there are also those that leave you asking what they did to deserve that. Of course nothing they did to deserve it. C'est la vie.
Someone however might ask, what can I do to make this person's life less burdensome?
C'est la vie.
That is what leaves you asking when you meet a little boy called Muran.
Muran is Muran not because his parents named him so. No. Possibly his name might be far from that and maybe he will never know it if his parents never resurface.
So, he will respond to Muran because that is what his friends call him.
The one year old was picked up by a young lady. Actually, the young lady Irene found Muram abandoned at her home.
Irene who from university days has been caring for children like Muran back in her community usually gets such 'sons' and 'daughters' for the last couple of years.
When Muran arrived, she named him Ramathan, because it was during the holy month of Ramadhan.
"We were fasting," Irene, a youthful caretaker of Mercy Home International in Mubende district, says. "But when I left him at the orphanage, his colleagues turned the name into Muran."
Muran is one of the 42 children Irene takes care of from her salary. She doesn't know how children have become that many over the past few years, and she says she cannot turn away needy children.
To avoid the long arm of the law, she registered her home at Mercy Home International and she is doing her best to keep the children at least healthy.
What these children like Muran have in common is not only being orphans, but they are living with HIV, or, have sickle cells, or both.

Irene's parents at first were not amused with her 'kindness'. However later they understood their daughter was not the ordinary girl. Since she works in a hospital, she has been able to raise some drugs especially ARVs for the children, but not the food, beddings, school fees, clothes etc. She has to ask her friends.
"There are many homes in Kampala for children like this, but in Mubende, these children are not that lucky. We must do this or they die. I don't want them to die," Irene says.
With children growing up, some have started school. The beddings are also not there. The 42 children share seven mattresses, and a couple of blankets.
I asked Irene how she feeds the children.
"I give them porridge, with mukene," she says, adding, "It is healthy food. That is why they look healthy," she says with a smile.
Mary Assumpta Nabbosa, one of the volunteers for the orphanage adds, "They eat a meal once a day and they are used to that timetable. It is not healthy, but, we have no choice. That is what we can afford."
Back to Muran.
My friend Muran does not know what mother's or father's love is. He is however a humble child living with HIV and a sickler. When you carry him, you feel a child yearning for warmth, love and care. Surely, he is young, but, he must compete for everything with 41 other children like him, much as many are older.
Life can be tough when you are young, HIV positive and a sickler. And without biological parents!
Unlike many children, Muran and his colleagues are used to eating once a day and the food is surely never enough.
It is also tough for Muran that he is not assured of a bed since all his colleagues have to compete for space on the seven mattresses they have to share with few blankets and no beds.
Irene says Muran who loves beef with all his heart, eats well at times, although he breaks down due to changes in weather. I suspect it is because he lacks warm clothes, good diet and proper beddings. Irene adds that the poor boy has been hospitalized many times for immunity imbalance. C'est la vie for MURAN.
Well, if anyone wants to help Muran, his 42 comrades in struggle, can contact Irene or Assumpta on –0772455801 or visit their facebook page https://web.facebook.com/MercyHomeInternational/?fref=ts for details.
About Mercy Home International
Their Facebook page says it was created with the mission of providing a family, cultural, a place to call home and educational environment for orphan children as means of their empowerment and increase of self-esteem, to feel no absence of a mother or a father and most of all share the gift of love.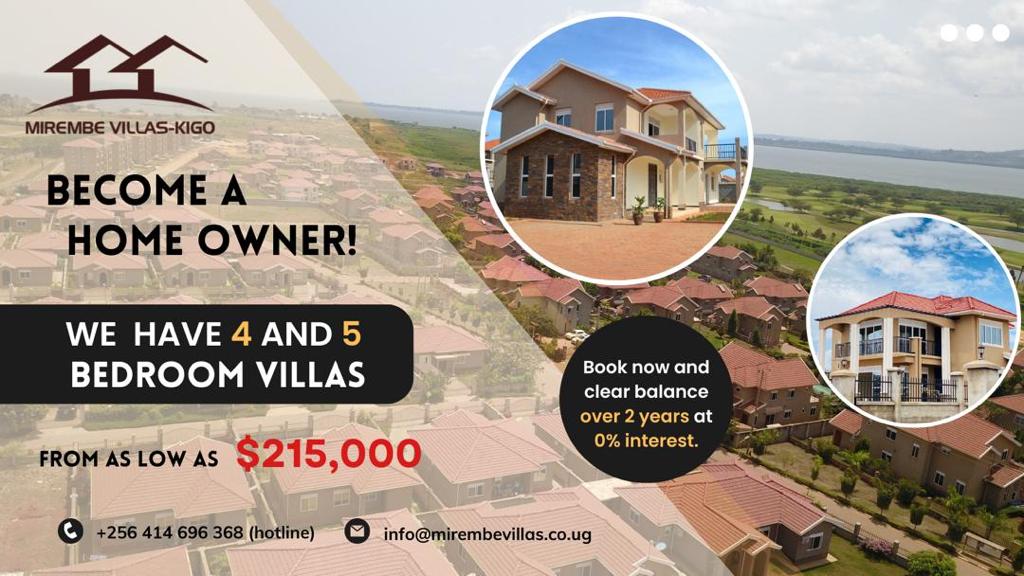 Do you have a story in your community or an opinion to share with us: Email us at editorial@watchdoguganda.com