The first-ever Hair and Beauty Trade Show has been launched in Uganda.
The event will be featuring, Awards, Workshops, Product Launches, Shopping, Make-up Demos, learning, Networking, Food, music, Fun and freebies for grabs.
Speaking at the launch on Monday at Motiv offices in Kampala, Hunter. M. Nsubuga the Show producer and Creative director from Eminent Brands limited said the Hair and Beauty Affair is an annual social event and will be a platform to showcase craftsmanship, talent, celebrate excellence and bring together Uganda's Beauty Industry professionals and stakeholders for the cause of uplifting and maintaining the best practice and standards in the Beauty Industry.
"Uganda has some of the best make-up artists in Africa. We want to show the makeup artists out there that there is a broad spectrum. The expo will have skin specialists. Those who have issues with their skins should use this opportunity because we have pieces of training planned for them. We shall also have celebrated beauty and hair experts come through to give tips to people. All this comes at a free cost. However, you can book a stall at Shs500,000 for the three days for companies."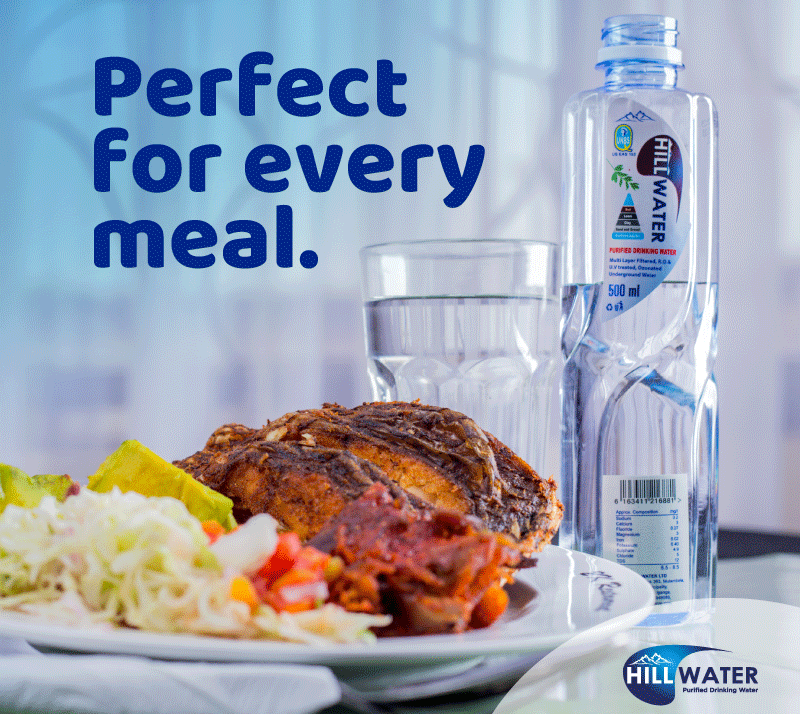 Mr Nsubuga noted that the Project is packaged and crafted to bring together and benefit investors, entrepreneurs, employees and students in Salons, Barbershops, Spas, Nail polar, Make-up Studios, Tattoo artists, Photographers, Manufactures of beauty products, Product distributors, product retailers and whole-sellers, skin doctors, gyms & health clubs, government regulators and consumers or end-users.
"Our mission is to provide a platform that brings together all the industry players and stakeholders of Uganda's Beauty and Cosmetology industry with a unified goal of promoting rapid growth, innovation and harmony. And our vision is to uplift and maintain the best practice and standards in the beauty industry through inspiring, educating and elevating cosmetology professionals, students and entrepreneurs."
The event will run from 27th -29th May 2022 and has been sponsored by Stanbic Bank under the project called 'Stanbic for her.' Goretti Sserunkuma from Stanbic also said, "Ugandans are our clients, therefore, the beauty sector is in line with what we are doing, we want to see how to improve the lives of upcoming beauticians therefore we believe that through the beauty sector we shall reach out to so many women."
Why Hair and Beauty Affair Trade Show
According to Mr Nsubuga, the Hair and Beauty Affair Trade Show is aimed at providing the professionals with an opportunity to learn new skills, refine their techniques and stock up on all their salon and professional needs.
It also intends to build and drive growth in the industry by providing cosmetology students with apprenticeship programs, internship programs and scholarships for advanced education.
"The awarding ceremony intends to introduce competitiveness in the industry that will drive excellence and improved service provision. The project also intends to promote the establishment of the "Cosmetologist Association of Uganda" The workshops and masterclasses are designed to be a platform for stake holder's networking, open discussions, sharing knowledge and inspiration," he said.
The project also seeks to bridge the gap between regulators like the Uganda Revenue Authority, Kampala Capital City Authority, Uganda National Bureau of Standards and the industry's stakeholders. The Project will provide a platform for launching new beauty trends and showcasing the latest products and services.
"The project is a platform for companies to showcase their products or services to interested attendees from Uganda and around the world. This is a company's opportunity to gain up to a year's worth of business in one week. Companies will be able to secure new customers and obtain fresh sales leads. Research shows that Tradeshows like this are especially useful as part of a company's integrated marketing plan, and they are always a superb way to identify new leads. The project is designed to be a platform to engage, educate and elevate brands to reach an influential multicultural target audience," he said.
The exhibition will start from 8 am to 10 pm for three consecutive days.
Do you have a story in your community or an opinion to share with us: Email us at editorial@watchdoguganda.com