By Aggrey Nshekanabo
I was personally and I must say forcefully in the stock market arena in 2004. At the time, I was working for the New Vision before it became a group and all staff depending on their salary, were allocated shares when the organization listed on the Uganda Securities Exchange. I was allocated 4,956 shares and each share was at 200/- and I had two years to pay for those shares. It was a small deduction really of about 40,000/- per month. On completion of the payment, one would pick their share certificate with MBEA Brokerage agency, which relocated its operations from Uganda and to Rwanda when Rwanda was preparing to embrace the Securities market.
Three years later, I got into core writing of trade and finance and the capital markets were the fulcrum of my reportage and for that was crowned with the Kikonyogo Capital Markets Award that came with a Certificate and a cash award. But this came with training, coaching, retooling and mentorship by Bank of Uganda, Reuters, and capital markets experts in Uganda to enable above reproach reporting.
One of my mentors indicated that I cannot write about capital markets if I was not investing or not participating in market. I have since bought into and sold in New Vision, National Insurance Corporation, Stanbic Bank, Uganda Clays and Umeme. Sentiments didn't allow me to buy into BAT. I can tell you; I have been a retail player. Today, however, I am no longer active though I still hold some shares in favour of some of my children.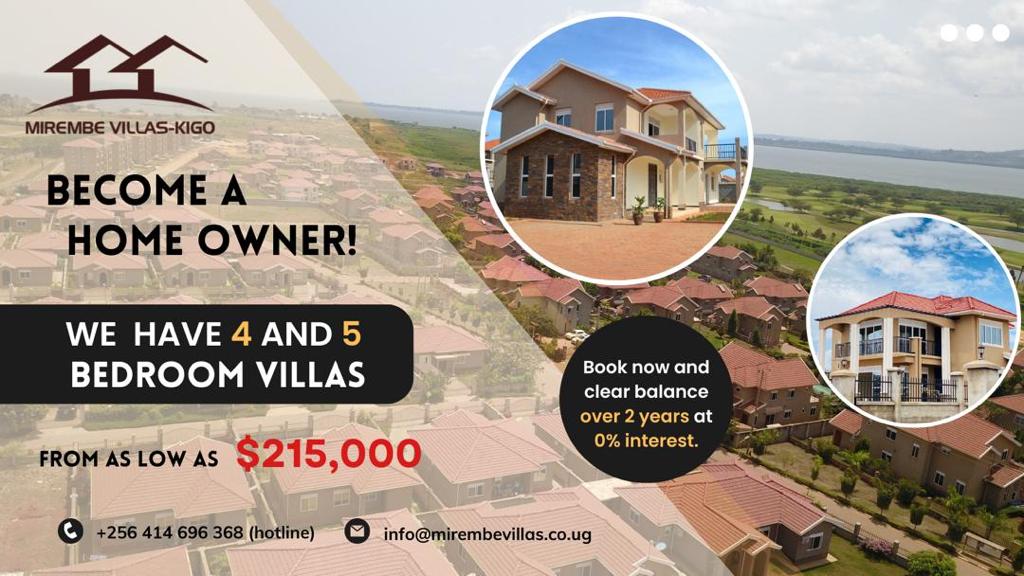 World over, this market is driven and held by a very sophisticated and delicate web. Therefore, any tremours can shake it. For example, the death of a Central Bank Governor would greatly shake the money market anywhere in the world, but this is Uganda. Instead, the Ugandan shilling gained against the dollar! Of course, the death of Mutebire coincided with the Final investment decision in the oil sector by the world oil barons and contracts signed with the government of Uganda, which led to the gaining of the Uganda shilling.
Before the ink dried, the Uganda Securities Exchange, the principal stock exchange (or where company shares are traded) suspended the trading of New Vision shares in what industry sources say was an unexplainable fall in the NVL price. But this was also on the back heal of an unprecedented loss by the multi-media enterprise, which strangely was blamed on the payout to the outgone CEO, Mr. Robert Kabushenga. Curiously though, when Mr. Kabushenga resigned, the share price of the company was unmoved! It means that the market is not driven by sentiments as it is in other markets because when Nevin Bradford left Cipla Quality Chemical Industries Ltd (trading as CQCIL), the share price never went down. Even for Stanbic Bank, the share price was unchanged when Ms. Anne Juuko assumed leadership at Stanbic Bank at the exit of Mr. Patrick Mweheire.
To an ordinary investor, one wonders then what drives or influences the stock market? Is it politics, business, or a cleaning house for dirty money? There are at least 27 companies where Uganda has stakes in and re meant to list on the stock exchange. These may never list in my lifetime. They include Sheraton Hotel. I am certain few Ugandans know that Uganda has a big shareholding in this formerly known Apollo Hotel. Others include Lugazi (Sugar Corporation of Uganda Ltd) with 51% shareholding sugar companies, Kakira Sugar Works which is a joint venture between the government of Uganda and the Madhvani family.
Kinyara Sugar Works (KSW) is one interesting entity that was meant to list on the USE in 2016 but this has never happened. Kinyara was solely started and financed by the Government of Uganda in 1968. Under the current leadership, Uganda has sold at least 70% of its stake to a conglomerate of sugar barons and cashed in at least US$24 million. The rest of the 30% was meant to be listed on the stock exchange but politics took over and this remains unresolved because the Omukama of Bunyoro and NOT! Bunyoro Kingdom! was promised 10% in Kinyara Sugar Works, 10% to outgrowers and 10% to the workers! I guess Ugandans have not forgotten that Bugoma Forest Reserve was meant to be degazetted and given to Kinyara Sugar Works subsidiary – Hoima Sugar Company.
The most bizarre to list on the Ugandan Securities Exchange was MTN, the Mob. Telephony company. Whereas MTN is the most profitable and biggest telephony company with over 60% of the telecom market, its listing was the worst received in the history of the market. And yet, this was not the first time to come to the market; the first is when it issued a syndicated Ushs.200billion bond in 2009 where several Ugandan and regional banks were subscribers. So, question is, how come there was no similar enthusiasm when MTN issued 20% of its shareholding to the public at Ushs.200/- per share? I will not go into the details of the forced IPO, because MTN itself seemed not enthusiastic to sell and so the market reacted equally by not showing interest in buying into it. It is no wonder that the share price has fallen by Ushs.40/-.
Truth is, the stock market is the least investment vehicle according to Bank of Uganda. And the retailers or their sentiments are so insignificant. The drivers of the market are institutional agencies such as NSSF. The market has had a good share of negative reports and missed investments riddled with corruption. The UCL maladministration for years was unforgivable, yet it was the first listed company! At Initial Public Offer (IPO), UCL share opened at Ushs. 4,000/- and for close to 10 years, it has not declared any dividend. Umeme's listing was overshadowed with negative reports and its license not guaranteed beyond 2025. And now NVL executives paying themselves handsomely at the expense of shareholders getting at least one shilling per share and hiding under the pretext of paying out its former CEO! does not help the market. Even when CIPLA brought on board a new drug on the market, this never caused any excitement.
The government is the sole driver of this market and therefore, if it selectively forces agencies like MTN to list and leaves out others, it does not do the market any good. But even then, MTN didn't help itself especially with its unexplained bonus shares for the buyers. How do you give a customer NYONGEZA (extra) when s/he has not asked for it? Shares are not like airtime or MBs. But also, most private companies in Uganda fear scrutiny. A company that accepts to list puts itself to public scrutiny. Its actions are observed. Those that have so far listed have not passed the test. Out of the 10 locally listed companies, probably Stanbic and BATU have not been riddled with controversies. Until that time when the country and companies sort out governance issues, the Uganda stock market will remain the stupidest investment vehicle any individual can think of putting their money for now. It of course remains the safest way to clean one's dirty money. Does anyone remember the Warehouse Receipt System, the commodities exchange market? Hehehe! It is safe this article ends here.
Ends
Do you have a story in your community or an opinion to share with us: Email us at editorial@watchdoguganda.com