Two days after celebrating her 29th birthday, Claire Robin Nanyanzi was on the road again, this time driving a group of tourism enthusiasts to Kisoro District. Like the several trips before this, this group was to take part in a hiking experience up Mount Sabyinyo, an extinct volcano in the district.
The mountain, said to hold religious significance to local tribes sits within the Virunga, the Volcanoes and Mgahinga Gorilla national parks in DRC, Rwanda and Uganda respectively.
At 3,669 metres (12,037 ft), its summit marks the intersection of the borders of the three neigbouring countries.
Nanyanzi, and a few of the hikers she had driven from Kampala on Friday, October 25, however, did not make the mountain top, stopping at the first peak, some 3,423metres up.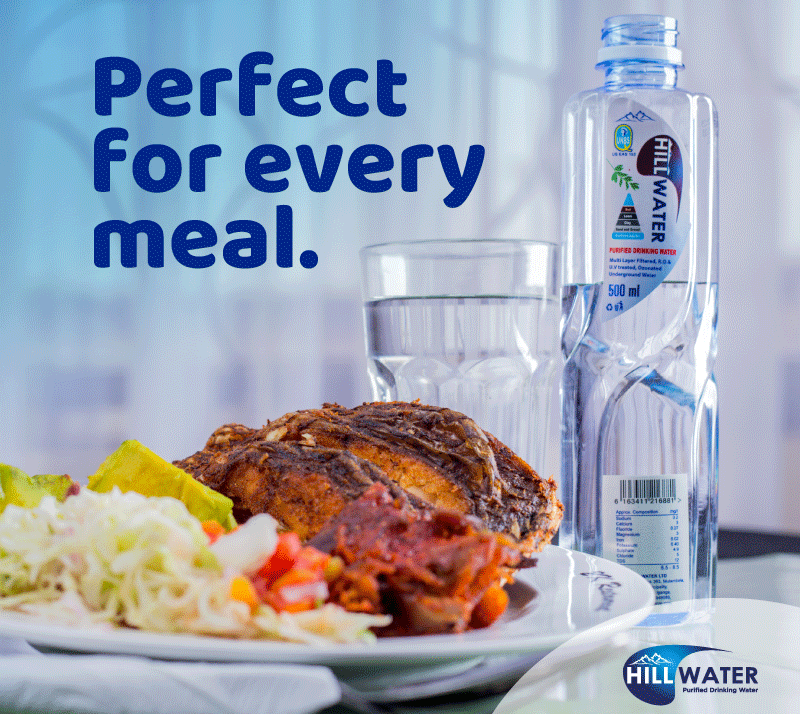 "Somehow, the weather never allowed us to make it to the top," Nanyanzi, one of the less than 10 female safari guides/ drivers in the country says.
But guiding and tourism was never her first love.
"I never sought out to become a tour guide or driver. I guess tourism did seek me out," she says.
Standing at about five feet and 45 or so kilograms, the fairly light skinned Nanyanzi narrates how her early childhood was a typical middle class environment.
"My dad Edward Wasswa sold timber while my mum Gyaviira Nakalinzi was a stay home mother. My parents separated and, together with my siblings – Joseph, Joyce and Margret – lived with our father and stepmother, attending Masaka SS and then Kyambogo College before joining Uganda Christian University."
At UCU, the first born of four graduated with a bachelor's degree in Business Administration in 2014. But she never got to practice. And she doubts she will because tourism is now her calling.
"While at UCU, I lived with a cousin of mine called Musoke Richard. In fact he is the one who paid my tuition at university."
She pauses, as if to let that narrative sink in.
Turns out, Musoke, who was already into tourism, owned and operated Cafau Tours and Travel Limited. It is the same cousin who taught her how to drive before she got her driving permit in 2013.
"One day as he was returning from Kampala, he found me on the highway driving his double cabin pickup truck. Ofcourse he was not amused because he was used to seeing me drive in football pitches and village pathways. But at least he was happy that I had gained the confidence to drive on a highway," Nanyanzi, now a freelance guide/driver attached to wildtravelsafaris.com, adds.
And that is where her journey to driving and guiding tourists started.
"Musoke already had two guides but few drivers. So I suggested to him that I drive, with a guide by my side, as I learn the craft. He was skeptical but allowed me to carry out my first drive."
Two and a half years ago, she made her first trip to Murchison Falls National Park, driving three clients. It was a three day – two night trip.
Musoke was part of that trip to offer the much needed encouragement.
"We came out of that trip unscathed. The clients were happy. My brother was happy. I was happy," she reminisces.
Her second trip days later was an eye opener.
This time she drove six foreign clients.
Driving a super custom, Nanyanzi got lost along the Albert Track during an evening game drive through the park. This after Patrick, the guide she had been offered to help her mysteriously became ill hours to the drive.
"I just could not figure out the exit. And for close to an hour, I just drove around in circles. The clients sensed we could be lost. I was afraid of telling them as much. It was getting late. I was getting frustrated. Without mobile network all I had to do was continue driving until, luckily, I stumbled upon a path that I followed. It led us out into the main road and we all breathed a sigh of relief."
She had never been that scared.
Since then, Nanyanzi, also an avid birdwatcher and member of Destination Birders Uganda as well as Tour Guides Forum Uganda, has grown in confidence.
How many drives have you been involved in? I ask.
"Many," she answers immediately.
"I cannot count them. I have been to each part of this country. I have driven to every tourism site in this country. I know Uganda like the back of my palm."
"Which has been your most memorable trip?"
"Kidepo Valley National Park.  Five days. It was my first time to go that side," she says, a smile spreading across her face.
"My boss at MJ Safaris then always asked me whether I was in position to embark on a certain trip. This time when he asked me about Kidepo, I said I couldn't. He said 'I know you can. I trust you.' When he told me that, I knew I was up for the challenge," she says.
They were four clients. She picked them from the airport to their Entebbe hotel rooms. That night, she did not sleep, literally. She spent a couple of hours cramming the route on a map provided by the hotel.
"When I embarked on the journey the next morning, I had the route imprinted on my brain. I knew that after so many kilometers, I'd make a right turn, or left. I was so keen on signposts. And honestly, we got to Kidepo without encountering any problems."
She only told the clients on their way out of the country five days later that it was her first trip to Kidepo. They were so intrigued by her honesty and knowledge of the park that each of them tipped her USD50. She has since made several other trips to Kidepo and Karamoja sub-region.
Her worst?
"I was travelling from Pian Upe in the Karamoja sub-region to Kapchorwa. I was driving a couple in a Super custom. Unfortunately, it would heat up after every 30 minutes. A journey that was supposed to last about 40 minutes took us three hours. The day we were to return to Kampala, the client insisted on abseiling Sipi Falls."
Everything went according to plan until the client insisted on something more dangerous. An argument ensued, in which he insisted it was him paying the money.
The client won.
The person manning the abseiling gear gave in.
So did Nanyanzi.
With his wife watching and Nanyanzi in charge of videography, the client was lowered into the falls so he could carry out his stunt – to swing through the falls.
"When they swung him into the falls, he never made it. He hit his pelvic bone against the rock and crash landed at the bottom of the falls," Nanyanzi narrated.
She never saw the crash. It was the look on his wife's face that confirmed her fears.
The journey to the accident scene was probably the longest in her life. When they eventually did get to him, they found him almost frozen from the cold.
Luckily, he was still alive.
"He asked for a cigarette as we waited for an ambulance from Kapchorwa Hospital. That never came, so we had to carry him on a stretcher into the super custom," she says.
"The drive to Mbale Hospital was a slow, painful one. But we eventually made it and I returned to Kampala at around midnight, since I already had a trip lined up for the next day."
She kept in touch with her client as she went about taking other tourists around the country until he recuperated.
And for the numerous cross country trips made, her only challenge is the fact that some people are yet to appreciate her skills.
"Listen, I am as good as any of my male colleagues. I can change car tyres, I can hike, guide and do all things required of a professional guide. However, sometimes I will park at a trading centre and people will look at me as if I am a tourist attraction while some clients will doubt by skills."
That, and the sometimes not so good roads leading to major tourist attractions are her only problems.
Do you have plans to start a family some day? I inquire.
'Ofcourse," is her short response, fidgeting with her long red braids.
"I have a boyfriend. We have been seeing each other for close to 18 months now. He is a guide just like me and very supportive too. We plan on starting a family very soon. One thing I love about him is he knows that once I am on a trip, I am on a trip and not anywhere else. And vice versa. This kind of trust is what has kept our love stronger."
And when she does start a family, and give birth to daughters, Nanyanzi says she would encourage them to join tourism because of its immense benefits.
"I tell you what I have achieved in my two years as a guide I'd probably never have achieved anywhere else. The gains are a discussion for another day but one thing is for sure, what I have achieved is immeasurable."
The only negative she has seen with some female guides is that when they get money, they will spend it recklessly because they know they will get money the next day.
"I would advise that they put it to good use. So yes I'd advise my daughter to take on guiding."
A guide receives between Shs80,000 to Shs150,000 a day.
As a freelancer, she is open to driving for any safaris that approach her.
And although she never lived with her mother as much as she would have loved, Nanyanzi cannot stop singing her praises.
"Let me tell you something about my father. When he and our mother separated, we lived with him. Gwe, the guy beat us for visiting our mother. I don't know what happened between them. But maybe one day I will ask him," she say.
"I have several stories to tell about mum. I remember a day she brought us chips. My siblings and I took them home. Our father grabbed his kiboko and beat us before throwing the chips in the latrine. This I have never forgotten but I forgave him."
Another time during her Senior Three, Nanyanzi left school and went to look for her mum after about five years of not seeing her face to face.
Then, she says she was ready to drop out of school if need be.
"When I told an aunty of mine about it she told our father who was not amused. But I insisted and even agreed to be caned. I received 20 strokes of the cane, and saw my mum for one hour. I was relieved and went back to school."
Before the meeting though, her father had said if she ever felt like living with her mother then she should forget about fees. She agreed. But her mother said she was showing her siblings a poor example.
"What do you think will they think? Go live with your father and study," she advised.
"My mum and her sisters have been my rock since then."
One other person happy about her achievement is Musoke, for he does not regret the money he spent on her Business Administration degree education.
Do you have a story in your community or an opinion to share with us: Email us at editorial@watchdoguganda.com