Uganda Woodball Federation Awards 2019 have raised tension among top MVP contenders, just a day to the event.
The awards are set for Friday, November 29 at Kati Kati Restaurant in Lugogo with nominees is all categories.
In the Men's singles open category, Gwaaka Brian and Kedi Thomas' performance this season has propelled them higher amongst fellow contenders.
Kedi, a Kampala University Wood ball club player became the second runners up in the second edition of Beach Woodball World Cup with 87 strokes. The event this year was won by Lee Cheng Han followed by Wang Qi 81 and 82 strokes respectively.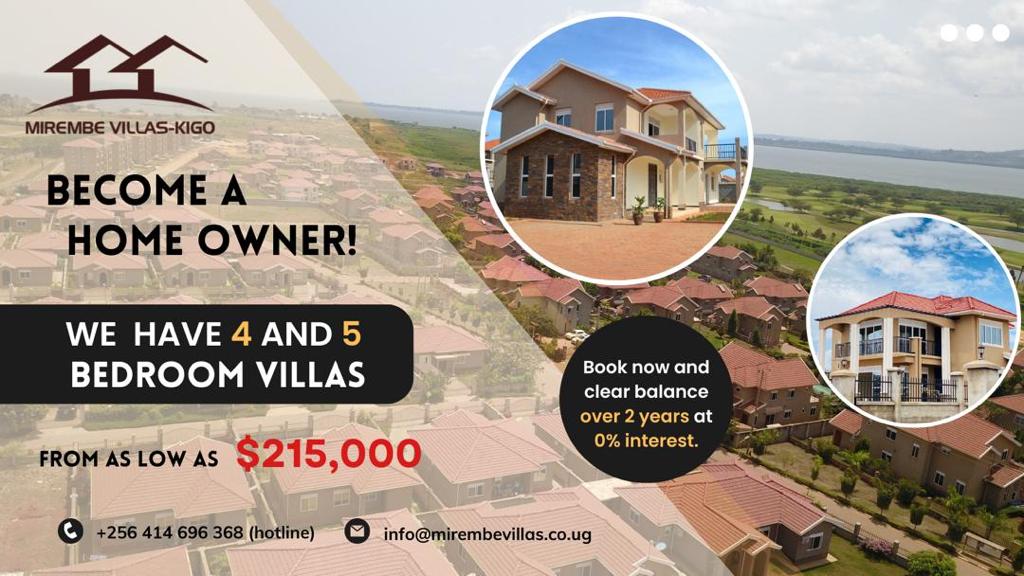 Han and Qi are both from Chinese Taipei. Kedi went on to win 11th edition of Coral Coatings Woodball Championship and Botladz Woodball Challenge with 117 and 207 strokes respectively beating second placed Gwaaka with an eight strokes margin.
Gwaaka, a Ndejje University corperate woodball club player is already crowned champion of the 2019 Men's Open Beach Wood ball with 124 points.
He finished second in the Ninth edition of Kyambogo Open with 74 strokes, winning the second beach woodball circuit with 39 strokes, become the second runners up in both the eleventh edition of Coral Coating Woodball Championship and the fourth edition of the Beach Woodball Circuit with 123 and 42 strokes respectively before winning Uganda Regional Woodball Championship with 80 strokes in which Kedi finished eighth.
Of the two rivals, Kedi is eying a maiden MVP award while Gwaaka targets a second having won the first one in 2017.
In the ladies open category, the defending champion Nanjeru Denise Pulkeria is unmatched due to her incredible performance and she is a likely 2019 MVP after sweeping more than a half of this year's events on the calendar.
She has won the 4th Kenya International Woodball Championship with 155 strokes,1st Africa Cup Wood ball circuit with 146 strokes, 4th Beach Woodball Circuit with 42 strokes, Presidents Cup with 172 strokes, 2nd Beeach Woodball Circuit with 44 strokes, 9th Kyambogo Open Woodball Championship with 76 strokes and the Women's Day Woodball Championship with 99 strokes before wining Botladz Woodball Challenge and Uganda Regional Wood ball Championship with 229 and 82 strokes respectively.
Mukoova Joan, the closest contender has not had equally good year like Nanjeru. Mukoova, the Emanates Wood ball Club player rallies on a win of this year's eleventh edition of Coral Coating Woodball Championship with 126 strokes .
Nanjeru, a former Kyambogo university student told Watchdog Uganda that her performance was due to additional training she had after completing her studies in May this year and she hopes to defend these Ndejje University sponsored awards.
MVP 2019 – Senior Category
Top ranked Players
Men
Player Team
Byamukama Bridge Kampala International University
Gwaaka Brian Ndejje Corporate Woodball Club
Keddi Thomas Kampala International University
Mulindwa Ronald Makerere University Business School
Rugongeza Samson Ndejje Corporate Woodball Club
Ssensalo Charles Ndejje University
Women
Player Team
Mukoova Joan Eminents Woodball Club
Mukooya Florence Makerere University Business School
Nagaba Charity Kampala International University
Nalubega Joyce Eminents Woodball Club
Nanjeru Denise Stroke Woodball Club
Do you have a story in your community or an opinion to share with us: Email us at editorial@watchdoguganda.com