Yesterday, I went to a hospital in Kampala to do a medical check up. As you will picture any Ugandan setting, the place was buzzing with mostly women and their little children. A few men dotted in, sat there quietly, got served and trolleyed out without a word.
The women on the other hand had to engage the children…to calm them down, keep them entertained and give unending attention to these often restless lot.
A particular woman who sat a few meters away from me caught my attention though. She had a child, who I believe was about 6 or 7. The boy was restless. He kept pacing around, occasionally running out, touching this and that, shouting, calling …mummy and mummy … and a whole lot of other things that appeared 'disturbing' to onlookers. He did all what we may call the 'spoilt' child things.
As you have already figured this out, the other women were already stepping in to offer their opinion about how unruly this child is, for his age. As if they had come from the same place, the long queue of women that were seated in the waiting area stringed together a talk about this spoilt child.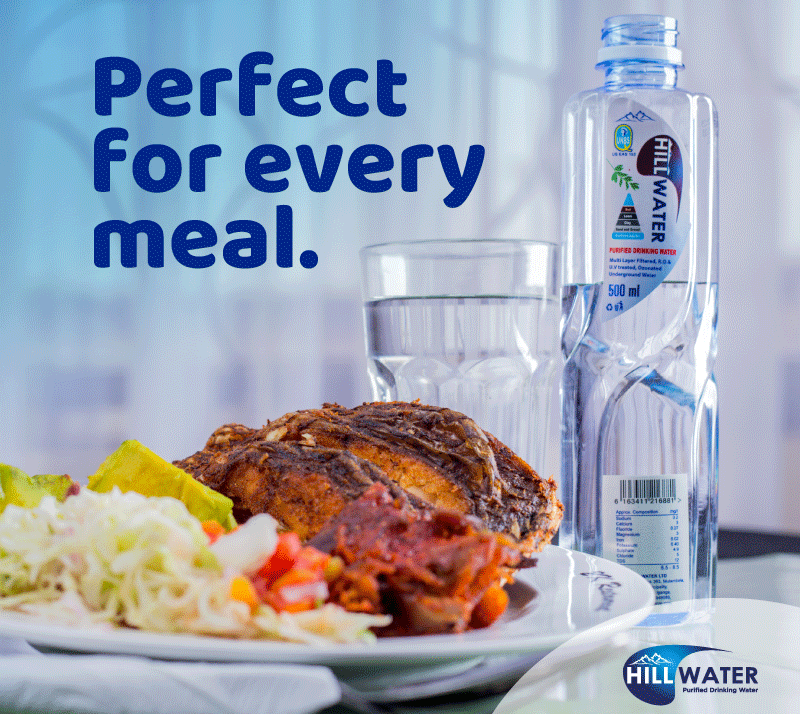 This cooperative of 'concerned' women took turns to extend unsolicited advice to the quiet mother of the boy. They told her she needed to parent the child well. As they talked, the woman looked on helplessly. The child would come, hug the mother but run back and fly around, darting from one chair to another, jumping from item to another.
Another choir of women who perhaps feared to confront the mother of this boy started an opinion Kimeza where they extensively and expertly discussed how Kampala parents of these days are poorly raising their children. They cited the conduct of this boy as being totally unacceptable.
The one who sat next to me would talk and seem to seek my approval of what she was saying- but without exactly doing so. I sat there, quietly, as this orchestra of women took turns to put another woman on the cross. It was a lynch of untold proportion.
The woman sat there, quietly. On occasion, she would pick up the child and try to secure him in her embrace. But the child would sometimes scream and like a young bird that seems to be flying out of her mothers nest for the first time, he seemed to enjoy a certain freedom when he was let free. The 'bad' thing being that when he was let free, other people felt bothered.
One by one, the women got called to see the physician. As the doctor met with them, the line kept reducing but not the conversation.
The crown of this spectacle came when the child went down on the floor, appeared to be agitated and just lay there, down, in the middle of the corridor where people pass. Looking at peoples faces, you saw the fire in their eyes. They were filled with rage. How can a 6 year old be allowed to behave like this? 'Outrageous' one of the women remarked.
The mother of the boy kept picking him up and doing all she could to calm him down. I looked on with interest.
When the turn for her to go in to see the doctor came, she picked the boy, and they went in. Her departure closed the door to the room of fear that had made some women keep their opinions to themselves.
Whoever could throw a jab at this unprincipled mother thrust her jab with all the might she could gather. I looked on, but with a non participative stance. The boy's 'bad' behavior had united strangers around a topic. The behavior of the boy had 'helped' each of these women to mark herself as doing well, because their children 'can not do that'.
In a few, the door to the doctors room rolled open, and this quiet mother closed it behind her. She carried the boy away.
For some reason my eyes were stuck to her. I literally had to peel my eyes off her. She had maintained a shouting silence. It didn't seem without reason. She seemed to be farmiliar with this treatment – or so I assumed.
As she went past the women, each gave her that side-look reserved for someone you despise. Not all the women though. Their eyes oscillated from the mother's face to the little boy- their disgust unapologetically on full display. This woman slowly walked through the corridor and angled away to the lab.
My turn came and I went in to see the doctor. After sharing my lot of issues, he recommended a lab test. I was sent to the lab.On arrival there, I caught up with the lady. They had just taken the blood samples and she was trying to calm down the young man who didn't like the method of drawing blood from his arm. Out of courtesy, I added my voice of re-assurance to the boy. He looked on with a flat face. His eyes were innocent.
The woman then surprised me when she asked, 'Are you Henry MUTEBE of Facebook?' I happily responded in the affirmative. She smiled and nodded her head with that 'Oh I see, so it's you!' shade on her face. She seemed to have finally put a name to the face.
She then said, 'How is management?' I said management was doing great. As we talked, the boy looked on, but with a sense of distance.
As we parted ways, she said, 'it's been nice finally meeting you in person. I am sorry for the erratic behavior of my boy which made the other women angry. My boy has autism!'
Oh my! That sunk my heart. In a flash, all the what I had seen replayed in my mind, now combining with this statement she had just made. I felt so sad at how this mother had been judged by others. How this little boy had been seen as a spoilt child. How unfairly he had been judged!
How sad that we judge others without knowing them. This handsome boy had been behaving the way any child with that condition would behave no matter how cutting edge the parent's game is at parenting. All the pieces seemed to fall in place.
She shared her experience about how, on several occasions, she has had to deal with the stigma of having a child with autism. She said that what hurts her the most is that young children tend to be more embracing, supportive and understanding towards her child while people, mostly fellow women, tend to be more stigmatizing and blame her- without first understanding the condition of the child.
I asked her if I could write about this experience to which she said 'It's very fine Henry. People need to know about this condition. Most times what hurts us is not the behavior of the child. He is my boy and I love him the way he is. It doesn't bother me. What hurts me is the way society looks at me- like I am deliberately being a bad parent.' Her voice was moist. Her eyes were sick. She drew you in. You felt her pain.
I told myself I have to write about this. Children are children. Before you have talked to a parent to understand the condition of a child, do not judge. Be supportive. I learnt yesterday, that while raising gifted children is difficult, how society treats them and their caregivers is what makes the experience even more daunting.
Don't be quick to judge. We are all gifted differently. I left that hospital a different person. Sadly, I never got to see the other women after I had learnt about this boys condition. I felt a sense of debt. They should have known. I told myself I needed to write about this. May be you may be the next person to see a mother struggling with a gifted child- DONT BE QUICK TO JUDGE!
Do you have a story in your community or an opinion to share with us: Email us at editorial@watchdoguganda.com