Rob Walker is a British sports journalist who does commentaries for major sporting events which are broadcast to countries that do not have their own national commentator. Thus, he was the commentator at the Tokyo Olympics in which Peruth Chemutai won gold for the Women's 3,000 metre steeplechase. During this commentary on her victory, he mentioned that Uganda is one of the most beautiful countries he had ever visited. He was then the commentator at the World Championships when Joshua Cheptegei won the 10,000 metres, and again when Jacob Kiplimo won two medals at the Commonwealth games. During his commentaries he kept praising Uganda, especially the friendliness of its people. His commentaries were broadcast live in Uganda, making him an instant celebrity.
As a result of his favourable comments on Uganda, the Uganda Tourist Board invited him for a week-long trip where his tour guide was none other than the CEO of Uganda Tourist Board herself. He not only saw the Big Five and the Gorillas but was taken to meet His Excellency, the President. Lilly Anjorova is a great ambassador for Uganda and ensured that Rob got maximum exposure, appearing on various TV and radio shows and attending events. I met him at the Kampala Hash House Harriers, a running club that meets regularly on Monday nights, where he turned up with Lily after the run. That run had been designed to help combat stigma against epilepsy (since people who have fits are often seen as possessed by demons rather than having a neurological condition). Rob was buzzing with excitement about his trip round Uganda, and received a rousing welcome from the Hashers.
He had absolute enthusiasm for Uganda and said he had never been to any other country where he was made so welcome. When he went back to the U.K., he published interviews in numerous newspapers, extolling the virtues of Uganda, always mentioning the friendliness of the people. So why is it that despite such rave reviews, Uganda still lags far behind Kenya and Tanzania in tourism? When Amos Wekesa was at an international tour operators conference in the USA, he was told that Uganda is a hard sell compared to Kenya and Tanzania. We need to change that. How is it that Rwanda, with all the issues it has experienced, can market itself better than Uganda? I must congratulate Lilly on her initiative in making the trip possible and on accompanying this reporter herself. I have witnessed various government officials sponsored to represent Uganda at expos abroad who make little impact. However, in this case UTB targeted the right person and gave him the right experience, making him an unpaid ambassador for Uganda. The reason why Uganda does not sell itself well is because the money for promotions usually goes to Ministries or government related bodies who send the wrong people. I recently attended a coffee expo in Dubai which cost me a few thousand dollars, but the payback was a contract to sell my coffee. I have sent coffee samples with Uganda Coffee Development Authority officials when they attend such expos, but they have never resulted in an introduction to a coffee buyer.
It is this mindset that means we spend money and get no results. I like what UTB did in this case – they recognised where there was existing goodwill and capitalised on it. We need more of this kind of thinking outside the box if we are to promote Uganda. We have beautiful weather, friendly people, beautiful scenery, and more to show tourists than just big game. I have been promoting coffee tourism on my farm in Fort Portal which also showcases another aspect of what we have to offer, and international tourists have loved the experience. Coffee is our biggest export, but few people have witnessed how it is transformed from coffee beans to a cup of coffee.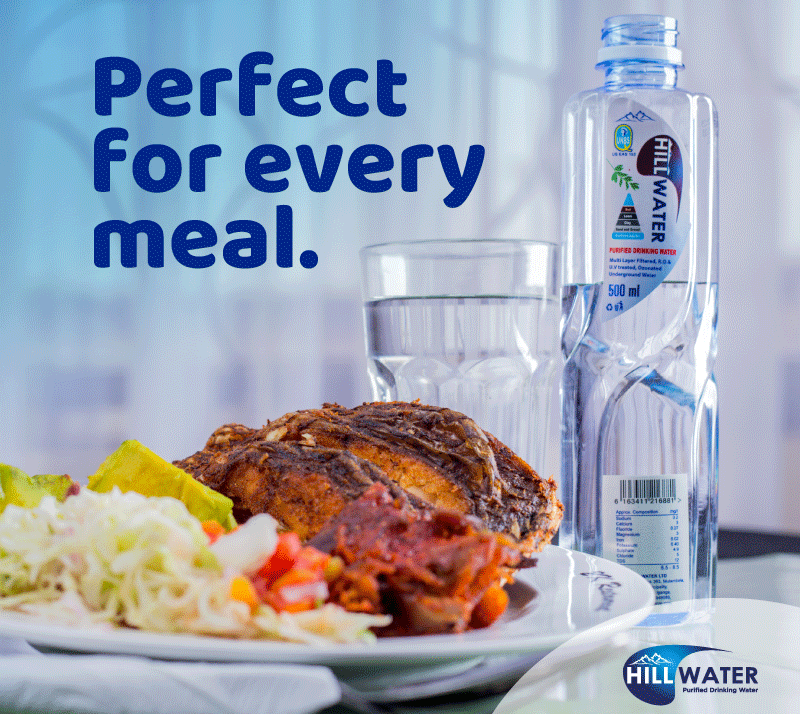 Andrew Roberts, a famous cartographer and long-time resident of Uganda, has recently published an excellent book called Uganda Safari, which brings out the historical aspects associated with each region of this country. It makes very interesting reading about a country with a fascinating history that we tend to forget. We need to rethink our policy on marketing Uganda so that we have a professional and coordinated policy covering all aspects, rather than the present piecemeal approach where we waste money sending government officials from various ministries abroad.
Do you have a story in your community or an opinion to share with us: Email us at editorial@watchdoguganda.com