Before I come to talk about Shanitah Namuyimbwa aka Bad Black, I would like to make this assertion which I regret to say is the prison as a country we have locked ourselves in. The true Ugandan curse that most countrymen want to see our own DOWN.
Unlike other countries where underdogs are celebrated for conquering odds to become shining stars in the communities or society, here, we love to see misery visiting big and small people surrounding us. We hurry to check on anyone who has been visited by misfortune – pretending to cry with them. When anyone wins, we are fast to point out how they didn't deserve it – and quickly add – the victory won't last!
Certainly, this culture is not taking us anywhere. Societies that shall prosper has people who see goodness in each other – and cheer others on as they conquer one obstacle after the other.
Bad Black has gone through a lot as a person. For her to be where she is, is by the grace of God. She had a difficult childhood and ended up on the streets selling her body to fend for herself. She broke through the limelight as a money throwing socialite in Kampala's top night clubs – she was courageous enough to own her past.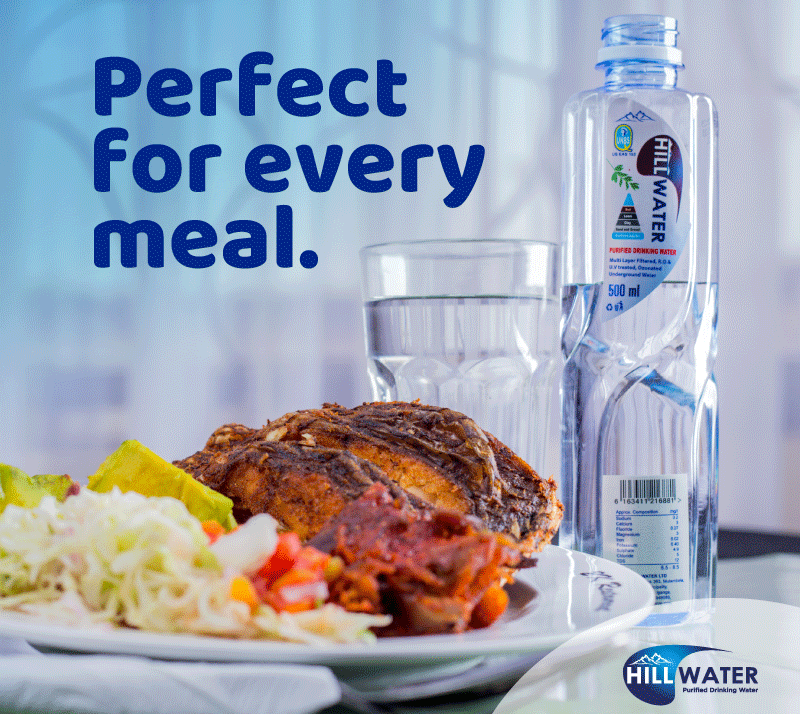 It is on this basis of 'a good for nothing' that many people want to judge. They don't notice her hustle.
Bad Black made money mistakes as an excited young woman who had a bank balance she never dreamt of. She messed up when she started throwing money around which belonged to a company she had made with her white man-friend. Their much publicized fallout played out in courts, leaving Bad Black convicted and serving jail sentence.
Unlike many ex-convicts, Bad Black returned to Kampala unbroken. She wore a bold face and returned to her social life. It is who she is. She however confesses to have rehabilitated from prostitution and desires to inspire women to leave the streets for a more productive life.
That is how she focused on branding herself as a digital influencer on social media such as facebook, snapchat and instagram. This has been paying her bills, and giving her some bragging right. However, Ugandans have refused to go past the Speke Road girl. Bad Black, as uneducated as she is – is able to grab the attention of the world – making elites and wannabes talk endlessly about her. It turns out that many people hate themselves when they see Bad Black living the life she does. They think she is not deserving of it. I will speak about his self-hate and envy next time. They don't see the go-getter, hardworking, determined, bold one-army woman who takes on the world.
That is why Bad Black courts controversy. She is not afraid to speak for herself. Life has taught her everything she knows. Including fighting for herself.
If Bad Black was lazy, good-for-nothing woman people want to see her – she would be down and out. And stories of from 'rags to riches back to rags' would be told about her. This is the story many want to hear. But this woman is determined to defy it. She is soldiering on. We should be proud of her.
Few people mess up their lives, go to jail, and return to the streets of Kampala with their heads up. Those that have served sentence know it. Bad Black is a symbol of hope, who should be celebrated.
Despite the controversies she courts, which actually always work in her favour, still no one can fault her to performing below par, including her controversial ministry of health's Covid-19 campaign in which she was dissuading prostitutes from getting intimate with long distance truck drivers, as a covid-19 control measure.
Come Victoria University. This week the university offered her a deal she could not resist.
As a digital influencer, Bad Black has been relying on her natural talents to attract crowds to her social media walls. She however did not have a professional know-how to the game. Secondly, she also had a language barrier. This was her obstacle to landing big deals – and possibly breakthrough beyond Uganda.
Victoria University did the right thing. They spotted her and wanted to make a difference in her life. The university has been offering several other scholarships and enrolled beneficiaries as marketing ambassadors. Bad Black is not the first. There was Spice Diana, YKee Benda among others doing this. Victoria University which has established itself as the go-to institution for digital communications, business, hospitality and technology courses among others – should be applauded for giving this Ugandan an opportunity to reach her full potential.
Bad Black was unveiled on Monday. However, hell broke out as social media roasted her and the University for embracing "social misfit"! Really!
Bad Black as usual will shock those that never her a benefit of doubt. Those who judge her according to her past –. Bad Black is much stronger person than many people imagine her. Her childhood in poverty didn't break her. The streets where she sold her body for a living didn't break her. Prison didn't break her either. She is making it on her own. She is maintaining her life. And landing good gigs.
Returning to the classroom and polish her language abilities and master the techniques of digital media, is one of the blessings going her way.
Ugandans naysayers can say whatever they want. They can keep a grudge against Bad Black. They can even envy the way she lives her life without apologies or trying to impress anyone. Bad Black is a force to reckon with. She is strong. Charismatic. Her star is shining stronger. She can get even much better after this course.
Those that believe she does not deserve what she gets, can go to hell. She is a Ugandan hustler that deserves to win her own way.
The power of education is seen in how it transforms a life of someone. Ugandans need to wait for Bad Black to squander or use this opportunity, for them to judge her. However, they should not.
With thousands of Ugandan girls into prostitution – the success of Bad Black is important for their motivation to leave the life of dogs for a more dignified life. Education is possibly what most of these girls lacked and ended up on the streets.
I applaud Victoria University for raising this social ill and raising the profile of the symbol of prostitution and poor English use in Bad Black and desiring to give her a chance to reach her full potential.
Do you have a story in your community or an opinion to share with us: Email us at editorial@watchdoguganda.com