By Dr. Anthony C.K. Kakooza
The Proverb: 'One man's meat is another man's poison', appears to be literally playing out through the new wonder herbal drug called COVIDEX that has surfaced in Uganda. The proverb means that what one enjoys or likes is unpleasant to another. In the case of COVIDEX, Professor Patrick Engeu Ogwang is the brains behind this 100% herbal medicine. He is an Associate Professor and Head of the Pharmacy Department at PHARMBIOTRACT (Pharm – Biotechnology and Traditional Medicine Centre) at Mbarara University of Science & Technology (MUST).
Prof. Ogwang and his team conducted extensive research into five herbal plants that have an interesting assemblage of antiviral and immune modulatory compounds. When colleagues of the good Professor developed severe COVID, he administered his concoction to combat the illness; they quickly recovred and the rest is history – COVIDEX was born.
So, here is where things get interesting: Professor Ogwang is an employee of MUST. It would be interesting to establish whether his contract of employment with the University had any stipulation concerning coming up with inventions. Under the Industrial Properties Act of 2014, unless the contract expressly mentions otherwise, any inventions that the employee comes up with belong entirely to him. MUST has already issued a statement asserting intellectual property rights to the works of PHARMBIOTRACT, meaning that MUST is already usurping ownership to Professor Ogwang's work. The finer issues, however, lie in the hidden details – if this is work that the inventor came up with on his own volition without any support from his employer and outside of the administrative control of the employer, then he can make a good case for ownership of intellectual property rights (IPRs).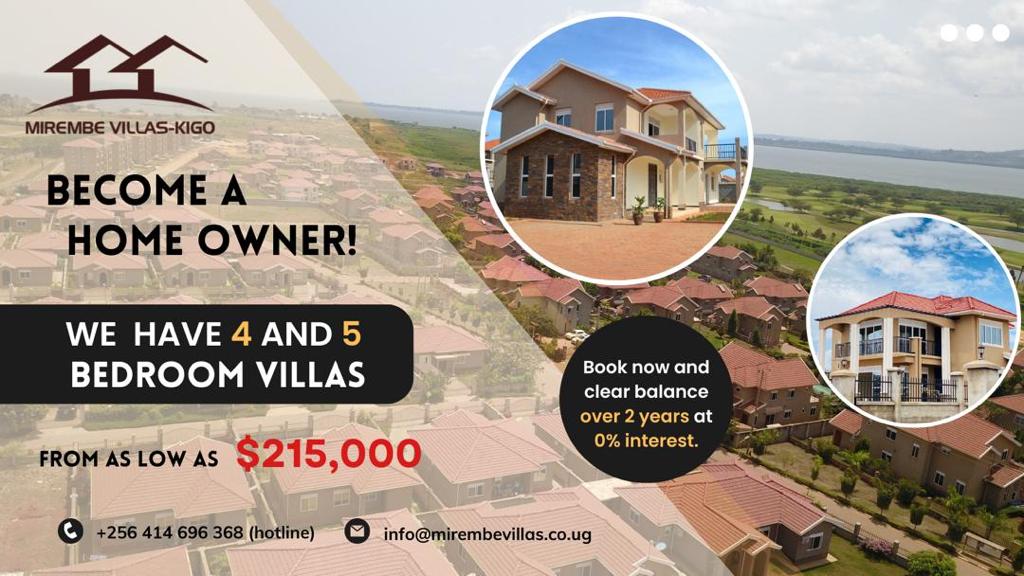 It also actually gets more interesting if it is established that the employer neglected to pursue IP rights registration when the invention has just come out. Under the Industrial Properties Act, if an employer neglects to pursue IP rights registration within twelve months of the invention coming into place, the employee can assert full ownership of the invention and register such rights in his or her own names. The twelve months' time span is also applicable in the application for grant of patent rights in the sense that any patent rights that may accrue to COVIDEX should be sought for within twelve months of the invention coming to light, otherwise it will no longer be considered novel.
But wait – we are not looking at COVIDEX being given any patent rights, at least not in Uganda. As a Least Developing Country under the World Trade Organization (WTO), Uganda is exempted from granting patent protection for pharmaceutical products – ironically – on the basis that it lacks the infrastructural or technical expertise to manufacture and, as such, enforce protection against infringement of pharmaceutical patents. Professor Ogwang and his team, as long as they overcome the huddle as to who owns the IP rights to COVIDEX, will therefore have to think of other measures of protecting the invention other than through seeking a grant of patent rights in Uganda.
Uganda does not (yet) have legislation over use of Traditional Knowledge associated with Genetic Resources, otherwise, this would have been an easier route for him to exploit. Secondly, he could, as an alternative, seek patent rights internationally through the World Intellectual Property Organization (WIPO), but this is a long and expensive process. Thirdly, he could consider protecting COVIDEX as a Trade Secret. No hustles as far as formalities in registration. Only problem here is – how many people inclusive of members of his team are aware about the process used in coming up with the magic formula behind COVIDEX? If he has not bound his team to confidentiality agreements, he may need to do so a-sap before they spill the beans in exchange for some green notes.
But of course, there is always the bigger hill to climb: The National Drug Authority (NDA) and the Council of the Pharmaceutical Society of Uganda (CPSU) are still playing hard ball with the good-ol Professor. The NDA has issued a strong statement advising the general populace not to consume COVIDEX because it is not yet an approved medicine; while CPSU does not want to disappoint their colleague by disowning him but at the same time, the Organization is also yet to fully support his efforts for fear of hurting the powers that be – all the way up to the World Health Organization.
Let us not forget the fact that COVIDEX is branded as "100% herbal medicine". I would be hard-pressed to find a Doctor of modern medicine advocating for herbal medicine. In the early 20th Century, John D. Rockefeller, America's first billionaire, set out to undermine the popularity of natural or herbal medicines in America. His intention was to grow commercial support for his petrochemicals which could be patented and sold for high profits in the pharmaceutical industry. Rockefeller enjoyed 90% control of the oil industry in America by the turn of the 20th century, at the time it was discovered that various pharmaceutical drugs could be made out of oil and patented. Rockefeller's plan, therefore, in outwitting competition from traditional medicine, was to financially influence medical colleges and hospitals away from following traditional medicines to following patented drugs. He thus ensured that his foundation would continuously issue out huge grants to Universities and Research Institutions to study how plants could cure diseases, but the underlying goal of the research was to first identify which chemicals in the plants were effective and then re-create such chemicals in the labs from where patent rights could be sought for the chemical formulas. Eventually, this would undermine the need for the use of plants where re-created lab formulas were manufactured in plenty. First forward to 2021, the big and powerful institutions that control the pharmaceutical market globally may not warm up to COVIDEX.
Ultimately, Professor Ogwang has a multiplicity of barriers to deal with in pursuit of any IP rights over COVIDEX. It is, as such, a somewhat catch 22 situation with one man's meat being another man's poison.
The writer is an Intellectual property law expert practicing with the firm of Byenkya, Kihika & Co. Advocates
Do you have a story in your community or an opinion to share with us: Email us at editorial@watchdoguganda.com