All eyes are glued on who grabs the 11th Parliament speakership job. Will it be Rebecca Kadaga again, her deputy Jacob Oulanyah, or outside challengers in chief whip Ibrahim Ssemujju Nganda or the DP newcomer Richard Sebamala?
As the 10th parliament comes to a close, and the race for speakership heated up, a need to reflect on the performance of parliament is in order.
The 10th parliament had many highs and lows, including the fight over the removal of Age Limit clause.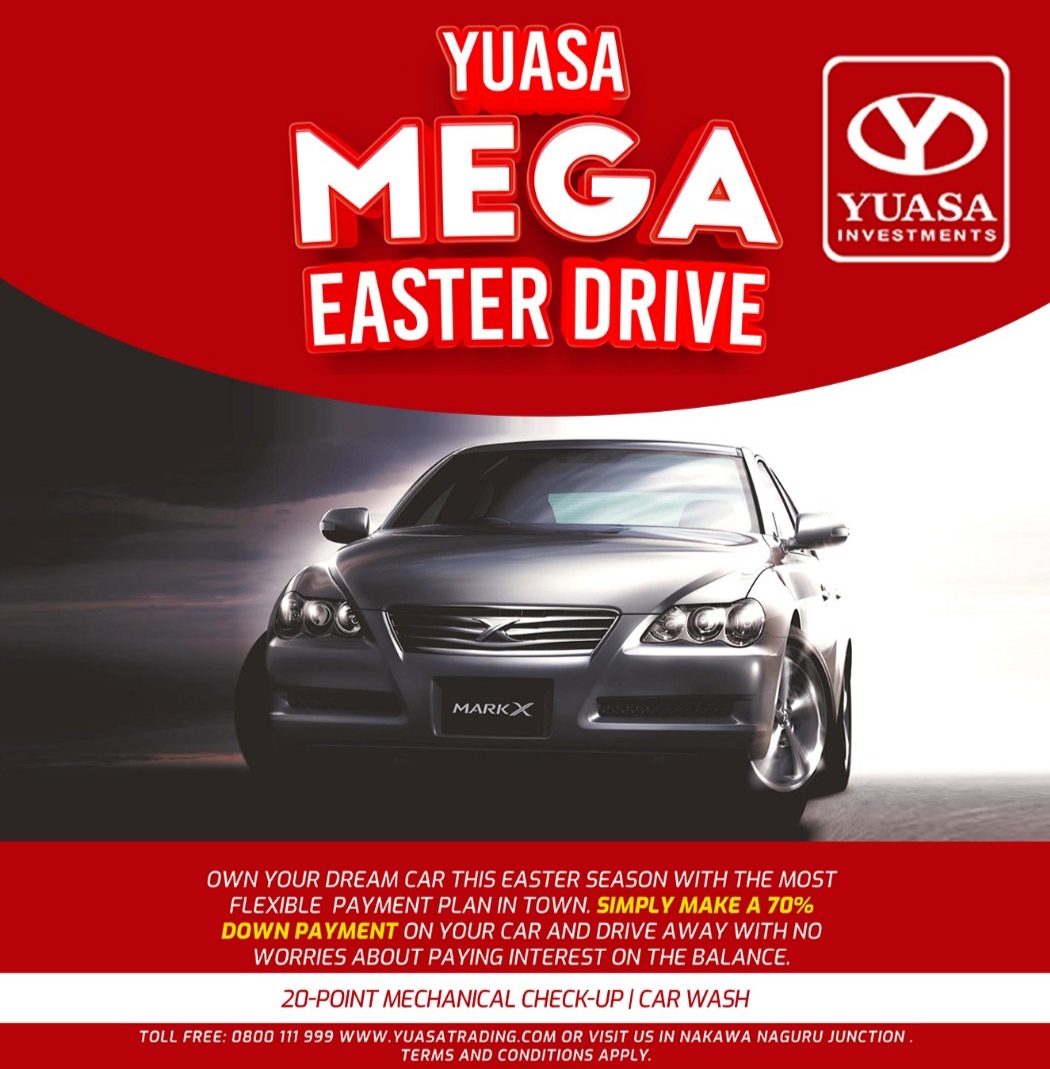 However, when it comes to the biggest probe which took place in the 10th Parliament term, nothing was more groundbreaking than the Parliamentary Committee on Commissions, Statutory Authorities and State Enterprises (COSASE) probe into the Bank of Uganda's closure of seven commercial banks.
The banks were Teefe bank, Greenland bank, Cooperative bank, National Bank of Commerce, International Credit Bank, Global Trust Bank and Crane Bank.
In a March 21, 2019 report, Cosase presented a report to Parliament recommending that officials implicated in the mess be held individually responsible.
Whereas the leader of the opposition office tabled additional recommendations demanding that the officials who fraudulently closed distressed banks be named and investigated further, nothing again happened.
The country expected heads would roll. Nothing happened, unfortunately. Had this probe gotten any results, even with reforms at BoU, Kadaga would get credits for chairing a Parliament capable of causing positive change in the country. It has not happened.
In the end, many people wonder if the oversight powers of Parliament over institutions of government aren't overrated! Or is it a case that Parliament is not living to its billing!
As Speaker Kadaga and her deputy Oulanyah jostle over who presides over the political bastion of Uganda's politics come May 2021-26, one cannot lose sight of what Parliament means to ordinary Ugandans, who are treated to political drama in the House but with little impact on their lives.
Parliament could be the power bed of Uganda's politics however, from the work of committees such as Cosase under Abdu Katuntu, one sees lost opportunities to make Parliament relevant. And if a speaker of parliament cannot oversee a report of parliament implemented by the executive, what powers does he or she have?
The 10th Parliament failed to achieve reforms it recommended to take effect in Bank of Uganda following the 2019 Cosase probe which found officials and systems at the central bank wanting in a number of ways. And they have not followed up to ensure compliance to their recommendations.
Kadaga should be ashamed that the story of Chris Tushabe, one of the stories that caught the attention of the public during a parliamentary probe in the closure of seven commercial banks by Bank of Uganda, did not find a happy ending. Neither was the theft of Crane Bank which is still fresh in our minds, were any recommendations realized!
The Cosase probe had given hope to people like Tushabe who lost their money when BoU arbitrarily closed down commercial banks and went ahead to sell their property without following proper procedures.
The story of Chris Tushabe goes that he demands Shs20b from the Central Bank which he faults for bringing his business empire down after officials mismanaged properties worth Shs1.42b which he had mortgaged in Cooperative Bank before it was closed and liquidated in 1999. Tushabe also lost Shs3 billion that was on his account in Cooperative Bank at the time of closure, on top of BoU officials grabbing his two Mercedes Benz Lorries.
Mr Tushabe has fought legal battled with BoU unsuccessfully owing to the big financial muscle of the central bank and weight before courts.
There was a small group of officials in the bank including Ms Justine Bagyenda, the former Director Bank Supervision at BoU, and Mr Benedict Ssekabira the BoU's Director for Financial Markets Development Coordination, around whom the alleged mismanagement of BoU was rotating. Parliament failed to get any of them in court or jail! Not even pushing them to return what doesn't belong to them.
Parliament asked police and other relevant authorities to take action against the officials, again nothing happened.
This was confirmed by the inspectorate of government spokesman Munira Ali who told Daily Monitor that the IGG is not acting on any recommendations of parliament in regard to the BoU probe!
He said, IGG was waiting on parliament to invite them to investigate an institution that has been shown in all manner that something terribly wrong was going on under the well-guarded thick walls.
"We have not carried out any investigations about that. We have not done anything because that would have been parliament to forward to us but they did not," Munira told Daily Monitor in its March 30, 2021 publication.
Meanwhile, police's directorate of criminal investigations (CID) says they are still following on the matter.
Mr Charles Twine, the CID spokesman said "we are still investigating." He did not name anyone under investigations.
Among issues of interest are land titles sold to non- existing companies such as Ms Nile River Acquisition firm following the closure of the cooperative bank.
According to Mr Chris Tushabe a former shareholder in the cooperative bank, he mortgaged his land titles in the bank to get a loan but when the cooperative bank was taken over by Bank of Uganda, he was forced to pay back the loans, although he did not get back his land titles.
It is on record that Mr Benedict Ssekabira, the director of financial markets development at BoU was the liquidator of Cooperative bank. Cosase pinned him on how titles moved from the bank custody to a non-existing company!
When current chairman of Cosase Mr Mubarak Munyagwa forwarded Ssekabira's case to CID, he requested IGP Okoth-Ochola to ensure that Mr Tushabe gets back his missing titles.
Police had ordered Mr Ssekabira's arrest. On top of that DPP had moved to have Mr Kakembo Katende of M/s Kirkland and Associates and M/S SIL Investments' Evelyn Nyangoma arrested and prosecuted in connection to fraudulent transfer of property from BoU to their companies.
However, police stalled Ssekabira's arrest, and did not act on DPP's orders.
With a month left to the closure of the 10th Parliament, one gets a feeling that the Ugandan parliament's failure to cause arrest and prosecute these BoU officials who were implicated in the probe, leaves the reputation of parliament in tatters. However, it is Speaker Kadaga who suffers the reputation to a barking but no biting dog.
It is on the back of this reputation that new entrants in the race in Ibrahim Ssemujju Nganda and Richard Sebamala, to call the sitting Speaker and her deputy to order – they are do-nothing as the country goes to the dogs.
Will Parliament walk its talk?
In the case of the closure of seven commercial banks, parliament exposed BoU officials as incompetent people, some fraudulent, while others failed to follow procedure and laws closing and selling banks.
Some of BoU officials were even found complicit in stealing assets of bank investors or customers.
However, Parliament headed by Ms Kadaga and Mr Oulanyah, did not stand its ground to see Cosase recommendations implemented by BoU or government in general.
Even when they asked police and other state agencies to investigate the matter further, none took action. And again nothing happened. There was no one to follow up.
Instead, parliament went ahead to renew the term of office of Governor Emmanuel Mutebile and approved heads of several departments including the new deputy governor, without seeing its recommendations effected.
For ordinary people such as Chris Tushabe who banked on the 10th parliament to get justice, the probe was a waste of time and tax payers money.
So are investors in the seven banks that were closed arbitrarily by BoU officials, as Cosase discovered. If no reforms or redresses were made, then, what use was the Parliament probe in the first place?
The probe, in the end, looked a political melodrama, where culprits have gone home to enjoy their loot, while their victims continue to nurse their wounds and losses.
Do you have a story in your community or an opinion to share with us: Email us at editorial@watchdoguganda.com