By Faruk Kirunda 
The Forum for Democratic Change (FDC) opposition party has elected former Kagoma County Member of Parliament (MP) as its flagbearer for Mayor of the new Jinja City. Dr. Nabwiso, who served as MP in the 7th Parliament is an academician and administrator with a track in public service dating back to the 1960s.
He was one of the elites who stayed out of Uganda during the Amin and Obote eras, playing a role in the exernal wing and doing secretarial work during the Nairobi peace talks between the NRA rebels led by current President Yoweri Museveni and former President, Gen. Tito Okello. Under NRM government, Nabwiso served as chairman Export Promotion Council among other duties before joining elective politics and becoming MP in 2001.
In Parliament, he took strong positions on various issues and eventually ended up with FDC which has now handed him the party card for Jinja Mayorship. The rest of the time he has dabbled in academic and consultancy while engaging in moderate, elite-style activism.
What is so special about FDC picking Dr. Nabwiso as its flagbearer? Dr. Nabwiso, is a brilliant, principled and incorruptible person; qualities a good leader should possess. But the point here is Nabwiso age; he is octogenarian at 86 years of age. Were there no younger persons in FDC to front? They were there but Nabwiso defeated them hands down, with Mbentyo Meddy Khalifa and Talugende Moses, garnering 11 and 2 votes, respectively, against his 41.
There is no upper age limit for one to contest for Mayorship, in the Local Councils and as Member of Parliament in Uganda. That means that even some one of 120 can come up, present his or her issues and get elected. Age is only a numerical value applied for identity purposes which should not be used as a diminishing criterion for one to serve his or her country.
While this is the current position, previously contenders for Presidency had been discriminatorily locked out by placing a bar in the Constitution by which anybody of 75 years and above could not seek election to the high office. The opposition, after unsuccessfully trying to push out President Yoweri Museveni many times, was counting on the age factor to trap him. But Ugandans, through their NRM MPs saw through the inconsistency, and after thorough discussion, debate and consultations, but not without dramatic scenes staged by unprincipled opposition players, had an amendment effected which cleared the way for senior citizens above the age of 75 to offer themselves for leadership at all levels.
FDC was instrumental in resisting the amendment, enjoining Dr. Kizza Besigye, the man of steel, to rally its side to try and fail the amendment. It went through, all the same. That was in 2018. Today, Uganda has a larger of pool of talent to select from for national leadership. I don't recall what Dr. Nabwiso's position on the amendment was but being FDC, I guess he resisted it, too, but today he realises the intent of the whole thing, if not directly, then by implication. Anybody above the age of 75 who up to 2018 was considering retreating from public life and leadership was challenged and energised to choose to stay active.
By FDC choosing the octogenarian Nabwiso, on top of having another elder, Wasswa Biriggwa, as its party chairman shows that deep down, FDC appreciates the value of seniority and the ideological advantage of tested leadership.
Dr. Nabwiso may eventually lose to the NRM candidate but it would be due to other factors and not his age because his mind is still much clarified with little sign of senility.
Interestingly, as soon the news featured that the old man had floored "a son and a Muzzukulu", some residents that the media spoke to described his candidature as "a golden opportunity for the nascent city". They declared that he deserved sole candidate status owing to his seniority and incorruptibility.
The aspect of seniority in managing society should never be underestimated or taken for granted. Senior citizens are the stock store of values and tested wisdom which are key for any civilisation to survive or advance. Granted, competition is healthy and integral to a democratic system but it should be competition based on ideas and not on discrimination due to age.
In the case of Nabwiso, the post of Mayor is not beyond him as he is exposed and has been to many world cities and knows the culture of their administration. The post of Mayor deserves individuals with great wisdom and experience in public administration and not activists engaged in incessant brawls and wrangles as is the case in Kampala which has almost stagnated due to absence of the seniority factor in its political leadership.
Age is gold!
The author is a Private Assistant to H.E the President in Charge of Media Management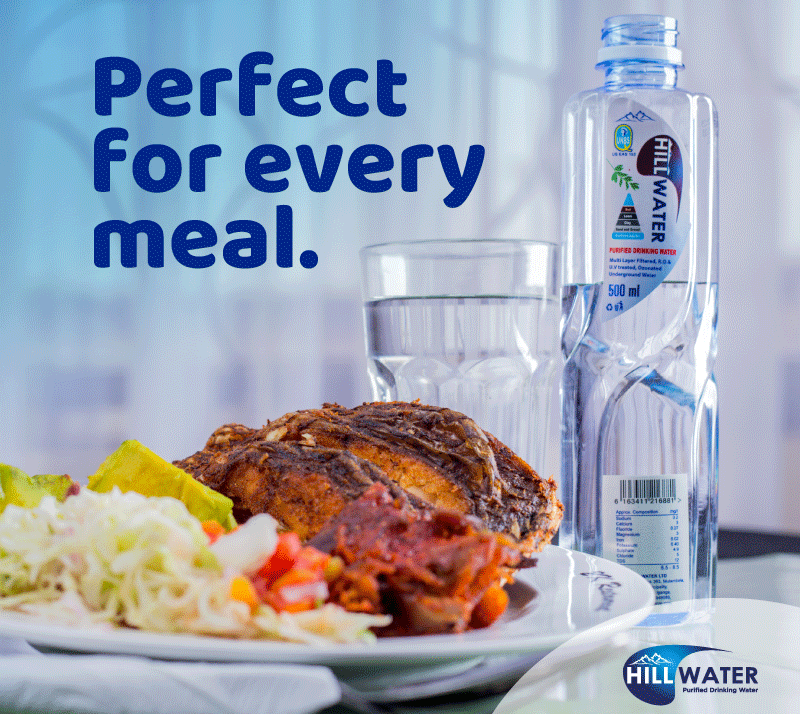 Contact: kirundaf2@yahoo.com
0776980486/0702980486
Do you have a story in your community or an opinion to share with us: Email us at editorial@watchdoguganda.com