By Dr Ian Clarke
Medical Insurance Companies in Uganda are losing money, yet there is a proposal to introduce a giant National Health Insurance Scheme (with much lower premiums than private insurance) that will magically meet all our healthcare needs. This will take a miracle akin to Jesus praying over the five loaves and the two fishes so they could multiply to feed the five thousand.
If NHIS introduces the same system as the insurance companies in which the clinic can generate a bill for every patient visit, it will lose money and eventually collapse. This is not to say that NHIS is bad or will not work, but those designing the scheme need to think outside the box.
One method to reduce the costs in NHIS would be to use a 'capitation method' under which the clinic, or hospital, is given a fixed amount of money per member per year for the services they provide.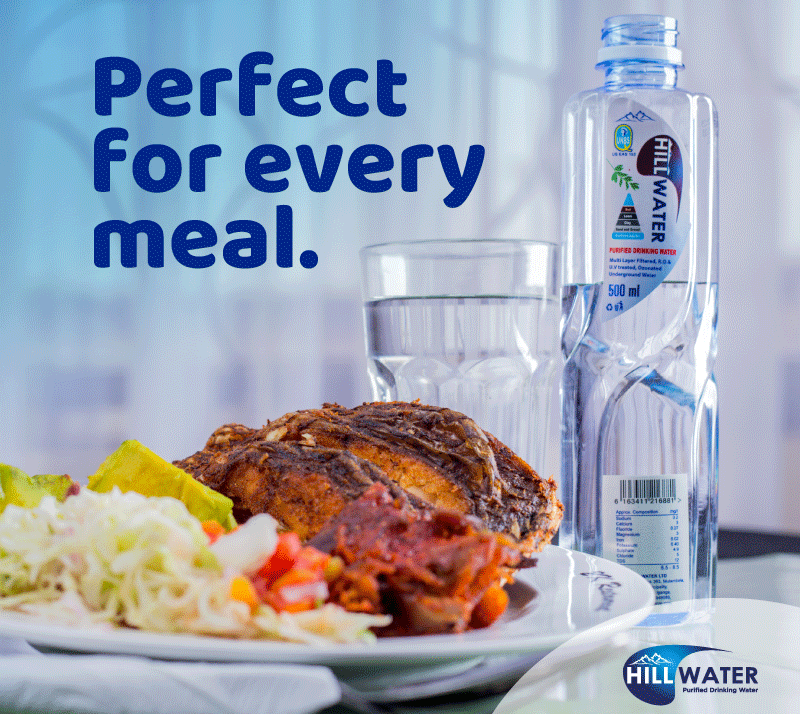 The member can chose which facility he attends for that year, and if he is not satisfied he can switch hospitals in the following year. This introduces competition into the system so that the government facilities will improve their services because they will be competing with the private clinics.
The advantage for the hospital is that it gets a block payment to help meet its overheads. In the case of government facilities that attract more patients they will get money to equip and improve their facilities and incentivise their staff. The advantage to NHIS is that the responsibility to manage the patients within budget is shifted to the clinic, so they cannot keep generating bills. The NHIS member would also pay a small co-payment, thus discouraging attendance for minor reasons.
Patients may not be in favor this method because they wish to keep running to different clinics, but if NHIS is run on a very small contribution per member as is proposed, this will be the only way to stay solvent. The current system in private insurance of free choice of clinic, free attendance, and payment for every clinic visit is leading to increasing costs year on year.
The Uganda Insurance Association recently commissioned a 'secret shopper' survey of private clinics and hospitals in which they found that some patients ask the doctor to give them extra medicines for other family members, which get billed to the insurance companies.
There were also some instances where a patient was treated on a card that was not theirs. The reason behind the investigation was because insurance companies wished to check why they had such a high rate of claims. These are abuses of the system, which would only multiply in the context of NHIS.
But the main reason for the high claims is not because of fraud by clinics but because of high numbers of visits by patients. In Uganda over 80% of medical insurance claims are generated from clinic visits, not from hospital admissions.
Medical insurance is not being used for treatment of complex conditions in hospital, but for visits to clinics. The average number of visits per year for each insured person in Uganda is five. The average cost of a visit is 80,000 shillings so the cost of clinic attendances alone is 400,000 shillings per person per year. Insurance companies charge between 450,000 and 700,000 per person per year, therefore after they have covered extra hospital costs they are making losses.
This is very different from private health insurance in Europe or America where most of the claims are for hospital admissions. Many of the international insurance companies do not even cover the cost of clinic visits.
In Uganda most private medical insurance is a 'benefit' from the employer, so the employee attends the clinic to realize this 'benefit'. Frequent attendance for minor conditions can be reduced if the patient also has to make a co-payment for the service. In many cases patients would then decide it was not worthwhile going to a clinic for a minor reason. If the current trend of increasing visits and increasing costs for private insurance companies were to be transferred into the NHIS it would go bankrupt rather quickly.
The answer is to transfer the responsibility of managing the cost of the outpatient visits onto the clinic or hospital. Conditions requiring hospital admissions would be billed by the hospital to NHIS at a pre-agreed rate.
Madness is said to be repeating what has already failed and expecting a different result.
If NHIS is set up on the same basis as medical insurance companies in Uganda it would be the definition of madness.
Do you have a story in your community or an opinion to share with us: Email us at editorial@watchdoguganda.com