By Henry Mutebe
Okay. Lets be clear.
You impregnated a woman. . She bears the pain of carrying a baby for months. The hour comes s…when she, literally, stands between life and death. The moment of no return. The hour when we all shudder and fear what's going to happen. She pulls out the last once of her energy to push the baby alive…but in the process gets an injury. Fistula sets in.
Boy, that woman deserves respect. She got that injury, largely, because of you. So you have every responsibility to take care of her. You can not start ranting that you spent millions, travelled the whole world treating her. Who did you expect to treat her for you? If you must be reminded, she is your wife and friend.
So to stand on a pulpit and continue to explain how you spent money on treating her…and how it is expensive…is being morally bankrupt.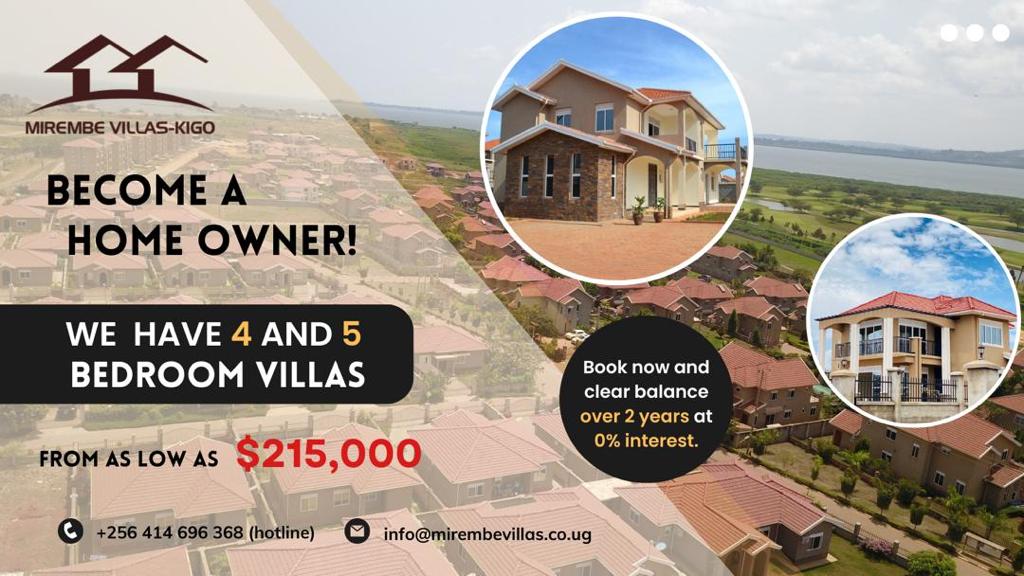 The other time the same Mr. Bujingo said he has only had sex with the wife less than 100 times. Now, a man who says such a thing while his girls are hearing needs help. He certainly can not be alone. Something is over this man and he needs some counseling.
On Thursday, I went to Mulago hospital to visit some patients. I was visiting cancer patients. I found a man who gave up his job to take care of his sick wife. I asked him how long the wife has been down. He looked at me, a tear dropped from one of his eyes and said, 'My son, its been so long but it doesn't matter. What matters is that I am here with her and she is alive. I am going to be here for as long as she has breath.' The woman smiled and said, 'I have been down for years. He is the only reason I bear this pain with a smile.' This woman has been grounded for years.
Now…as I walked away, of course sad and holding my own tears…I remembered the video where Bujingo was ranting about how he has spent so much money treating the wife, buying cotton and pads…and how he has had sex less than 100 times with her during that time…and felt very sad.
How do you even start bringing such things in public? Who did you expect to pay for you the money? Who is responsible for her injury? For as long as he continues apologizing but fronting the money he spent as the justification for saying what he said, that apology remains plastic. It is not an apology…and by the way…those statements increase stigmatization of women with fistula. A person like him…who is speaking on a national television should not be allowed to make statements that vulgarise women. No.
You talk about buying cotton…and pads…and how it feels…and how you bought so many…like you were buying for us to eat. You were buying them for yourself…because when you get married…you become one. Her body is your body and your body is her body…and those were your vows. So omuntu ngo oyo…riyale…and is still musumba and people are clapping…nga this country has gone to the dogs sincerely.
My friend, there are people in this country who have literally given their lives for their wives. In hospitals…you find men and women who sacrifice…who love…who demonstrate the true colour and fibre of love. You can touch it…you can see it and you feel it. It doesn't need explaining. You never hear their stories….they don't run away from their wives…and they never talk about the years they never had sex because their partners were sick.
So…for Bujingo to continue talking like that…telling people how much money he spent…and how much sex he missed…goodness me….he needs to go and revise his vows… It was in good and bad time…he should forget that part. He didn't vow to love her in good times only.
Looking at Teddy, a woman in her motherhood stage, its just so embarrassing that Bujingo continues to stand on the pulpit and talk in such a manner…about her and her private life….even when she is silent. He seems to just be abusing all our mothers. Considering that this woman is in the age of most of our mothers…to vulgarise her is to vulgarise all our mothers.
You spent money? On who? She was your wife and you were solely responsible…and you had the money….and that money is brought by people…you don't go digging like other people to get the money…so it wasn't even your money…it is money minted from poor people to whom they sell hope and promise miracles. Mutuleke namwe. Shaaa.
BUT for those of you who are related to Bujingo…or family …or church goers…Bambi I understand the predicament… you to find a way to look away and and just pray…and just hope that things get better…I understand that you cant a word about it…you feel uncomfortable hearing those who have an different opinion…and its understandable…its natural to defend those we love. So I totally understand you. I dont want this man to fall…he employs so many people…and he has done some very good things…no doubt about it…but I think he needs to retreat and be guided…and be prayed for…right now…he is something else…and he must rebuked.
The bible says… in proverbs 17:10 that
'A single rebuke does more for a person of understanding than a hundred lashes on the back of a fool.'
I hope the public outrage can make Mr Bujingo step back and understand that right now…he needs a retreat…he needs prayers…he needs to step back and reflect. The media is going to keep pulling his leg…he will rant and rant…while his wife is quiet…and soon…if he continues like that…he will say worse things.
I have told you using my little grain of instinct which my banyoro great great grand parents left in me. You know I tell people here…my things… and they refuse to listen or believe…and I always tell them to keep my address. If you dont believe me…keep this post. Bujingo needs a good retreat. Women are mothers of a nation…if you fight her…mistreat her…embarrass her…you fight a nation…you put curses upon yourself for bwerere. Bujingo aleke omukazi yo. Nze I have told you
BUJINGO…MY BROTHER…YOU HAVE VEERED OFF…YOU NEED ELDERS TO PRAY FOR YOU…TO COUNSEL YOU…GUIDE YOU…YOU HAVE DONE GOOD THINGS BEFORE…AND YOU CAN DO EVEN MORE…AND PEOPLE HAVE FAITH IN YOU…BUT AT THIS STAGE…RIGHT NOW…YOU ARE NOT YOURSELF. WALAYI YOU ARE NOT YOURSELF…TAKE A BREAK….CALM DOWN…LEAVE TEDDY ALONE…SHE IS ALREADY HURT ENOUGH…AND JUST RETREAT A BIT. FOR NOW YOU ARE SPOILING EVERYTHING.
Do you have a story in your community or an opinion to share with us: Email us at editorial@watchdoguganda.com