By Ofwono Opondo 
The ongoing whirlwind swirling in the local media about the purported irregular printing and dumping of extra money by unauthorised persons on to the Uganda economy is nothing more than false echoes pumped by an ignorant and insidious media, especially taking advantage of the uncontrollable rise of social media. Uganda is not a failed banana republic where currencies can be printed and dumped without strict adherence to international standards, protocols and verifiable traceability.
While we should seek transparency, better governance and strict accountability, we each owe responsibility, and have an obligation to shield the Central Bank, as the principal driver of Uganda's economy from careless, unwarranted and reckless attacks because when it loses credibility, so will Uganda's fragile economy.
It appears that in the orbit of many of the gullible Ugandan journalists, and most commentators on social media, printing a national currency is like buying tomatoes from roadside markets, where there are no regulations, except that one has ability to purchase and transport them back home. Matters are not helped by the various government departments who in a silly war for control of territory, don't seem to appreciate that any attempt to down grade the protocols through which the national currency passes, is tantamount to a vote of no confidence in the national economy.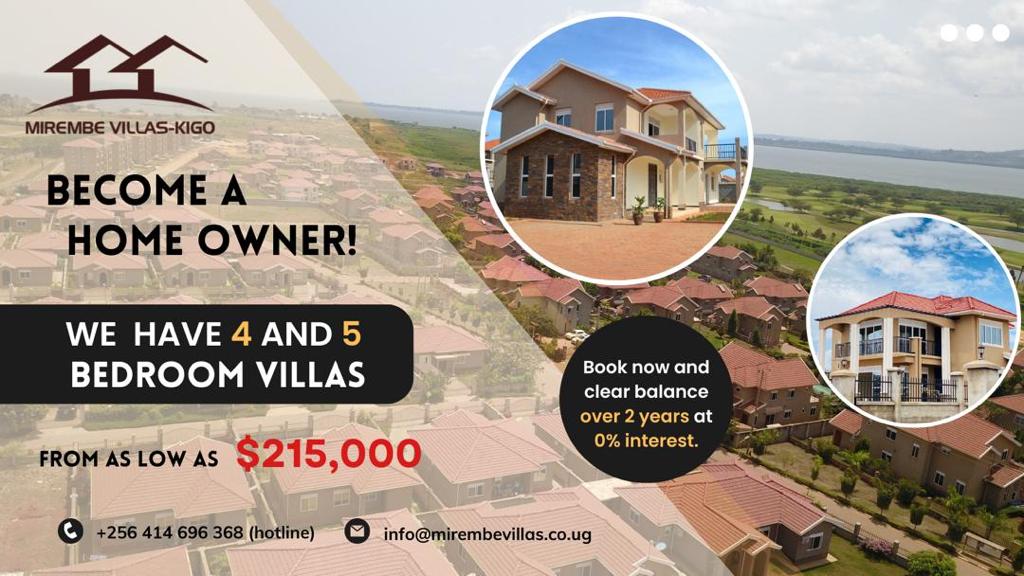 And while it is possible to steal and launder huge sums of money in Uganda through various means, it is necessary to re-assure Ugandans, that their country is not a basket case, where any person, including the president can handle the national currency as it pleases them. Through transparency and modern robust technological system that is internationally interconnected, traceability is possible, even if difficult, and therefore there won't any official cover-up.
Indeed, on the morning of April, 27, 2019, a private cargo plane chartered by BoU, flying from Paris landed at Entebbe International airport with twenty pallets of items BoU described as "printed material", which were dully checked by the authorized staff, aviation, security and customs officials, and transported to Kampala. However, earlier, while in Paris, the two BoU staff, Francis Kaketo (Mbale Currency Centre) and Vito Fred Wanyama (Kabale Currency Centre), who went to supervise cargo loading, noticed other goods on the plane and raised immediate concern, but were informed by the airline handlers that these were spare parts for planes grounded at Entebbe, and matters rested there for the moment.
But on receiving the goods at Entebbe by another set of BoU staff, concern was raised about that the same goods had been seen, which prompted BoU Governor Prof. Emmanuel Tumusiime Mutebile to file a written complaint dated June, 5, 2019, with the State House Anti-Corruption Unit headed by Lt. Col. Edith Nakalema, who in turn informed President Yoweri Museveni about the matter. We can argue about the time lag, motive, and why Mutebile chose to report the matter to Nakalema, and not the Criminal Investigations Department (CID) of the Uganda Police, but that is the sequence of events, and I believe, Mutebile had valid reasons for the reporting mechanism he chose.
President Museveni indeed directed that a special investigation be immediately conducted to establish what those other extra items of cargo on the chartered plane were, and to whom they belonged. This physical inspection, paper and electronic trail audit of the airway bills, other freight documents, and customs protocols were conducted which showed that indeed five additional pallets packaged like those of BoU, came on the said chartered plane. The audit trail further showed that all the five pallets were removed from the plane and transferred to Entebbe airport goods customs' point for routine checking, verification and clearance, upon which, the goods, owners, financial worth and revenue taxes due were ascertained. In total, these five pallets contained un-harmful goods belonging to among others the United Nation, United States of Agency for International Development (USAID), Ministry of Health, and some private business entities in Uganda, who might have already them.
From the afore going, it's possible to establish a prima facie case that no extra cash could have been printed and delivered in Uganda on that particular day unless other credible pieces of evidence are adduced. From that stand-point therefore, the ongoing inquiries are more to do with establishing the owners and reasons why private goods came in a BoU chartered plane which according to Mutebile, amounts to a "logistical anomaly" and perhaps, breach of contract.
So far, from what is emerging including admissions by some entities named, it is quite evident that they simply wanted free or cheap ride for their goods. For this reason, perhaps, the investigations should try to establish possibly how widespread, deep and far back this kind of abuse has been going on with the view to plugging loopholes. Years back similar rumours swirled around that the Entebbe military airbase was being used to smuggle in and out of Uganda various kinds of contraband including minerals, ordinary goods and household items without paying relevant taxes taking advantage of the restricted nature of operations there.
Do you have a story in your community or an opinion to share with us: Email us at editorial@watchdoguganda.com