The Minister In-Charge of the Presidency, Hon. Babirye Milly Babalanda has revealed that President Yoweri Museveni recognizes the role of women in nation building and that is why he is a champion of women's rights and empowerment.
"Indeed, I am a product of his empowerment program and affirmative action. H.E the President wishes all of you to rise and achieve your full potential," Hon. Babalanda said.
The Minister made the remarks on Thursday as a Guest of Honor during the International Women's Day celebrations for Kalungu District.
Celebrated annually on 8 March, this year's International Women's Day commemorations were held under the theme: "Accelerating equality and empowerment".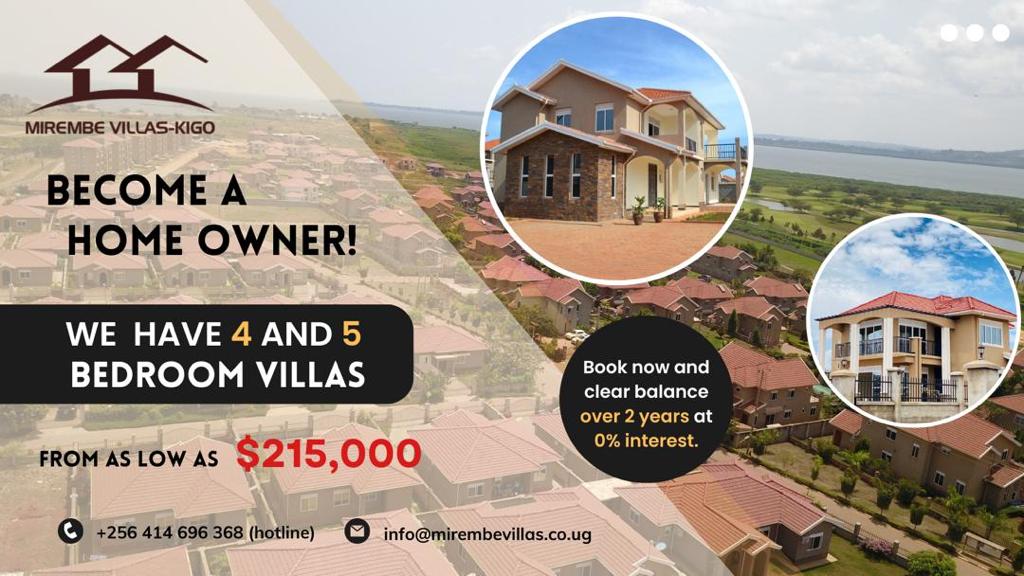 Addressing the audience, Hon. Babalanda said among the greatest global challenges of the 21st century is the matter of gender inequality where women are treated as second class citizens even when they possess similar or even better qualities than their male counterparts.
According to the Minister, what keeps the women to be unequal to men are gender stereotypes where men are culturally, socially and even religiously considered to be better qualified in nearly everything.
"However, when a woman is empowered with education, with a skill, with a speaking platform etc, that woman will all of a sudden be empowered and from that time she will compete very ably with her men counterparts.Empowerment for women comes from exposure, from knowledge, from self-awareness and self-discovery and from discarding non-progressive beliefs and traditions,"she explained.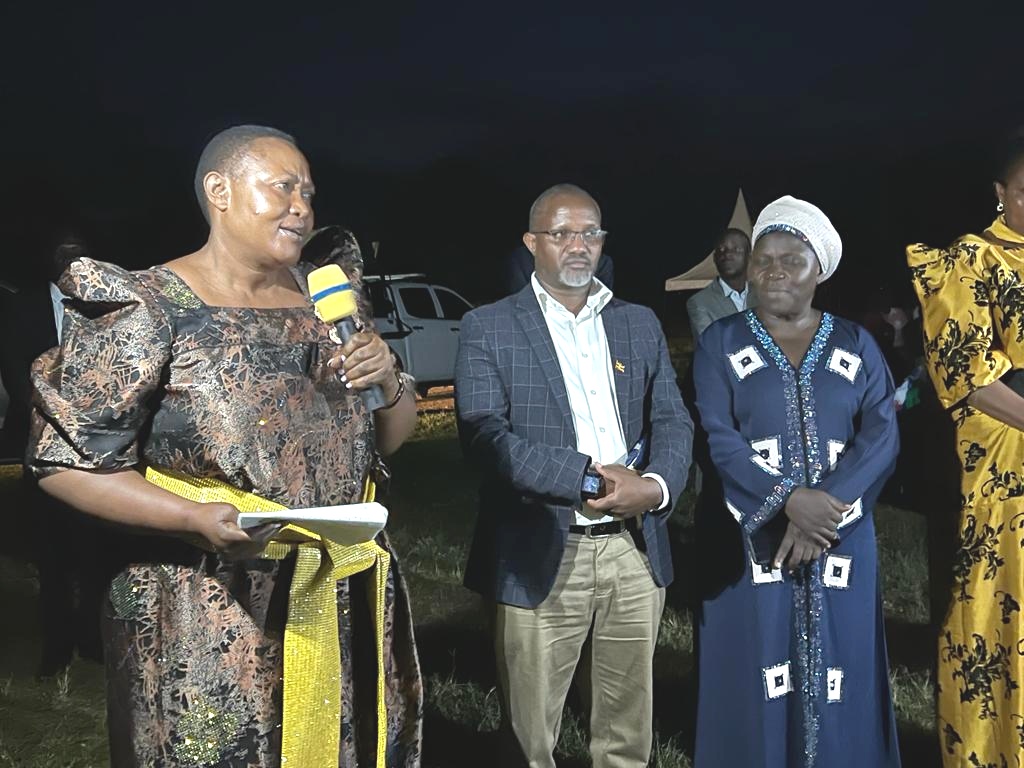 Hon. Babalanda however asserted that the world is full of women who are resigned in attitude, who fear to take a step, who fear to risk into anything, who leave everything in their lives to fate and who are too dependent on men for every aspect of their lives.
"This is a very enslaving situation. Such women will give up at a slightest provocation, will not stand to their rights or even bother to know them and they will settle for less in all matters of life. Women must be empowered to overcome these ills," she said.
Adding: "Lack of empowerment poses unique threats to the livelihoods, health, and safety of girls and women.For example, lack of women empowerment is fueling sexual violence, human trafficking, child marriages, and many other forms of violence. Women and girls are victims in all the above."
The Minister on the other hand advised that as people of Kalungu and Ugandans at large, they need to collectively deal with the problem of women disempowerment and in the process address the gender inequalities that come along with it.
"The women and men of Kalungu should lead the way in this campaign."
She also commended Kalungu residents for being united despite their political differences, advising that the kind of politics they engage in should not undermine development or affect service delivery in the area.
"Ugandans expect good services from the government irrespective of their political affiliations. Politicians should therefore desist from dividing the people with inaccurate testimonies about Government. These views poison the minds of the people and they end up opposing all government programs.Instead, teach the people how to work and prosper.
The Technical staff of the district should always inform people about the available Government services and the money invested by Government in these services so that they can follow up," Hon. Babalanda added, before tasking leaders to encourage the people they lead to participate in Government Wealth Creation programs like Emyooga, Parish Development Model (PDM) and the Uganda Women Entrepreneurship Program (UWEP).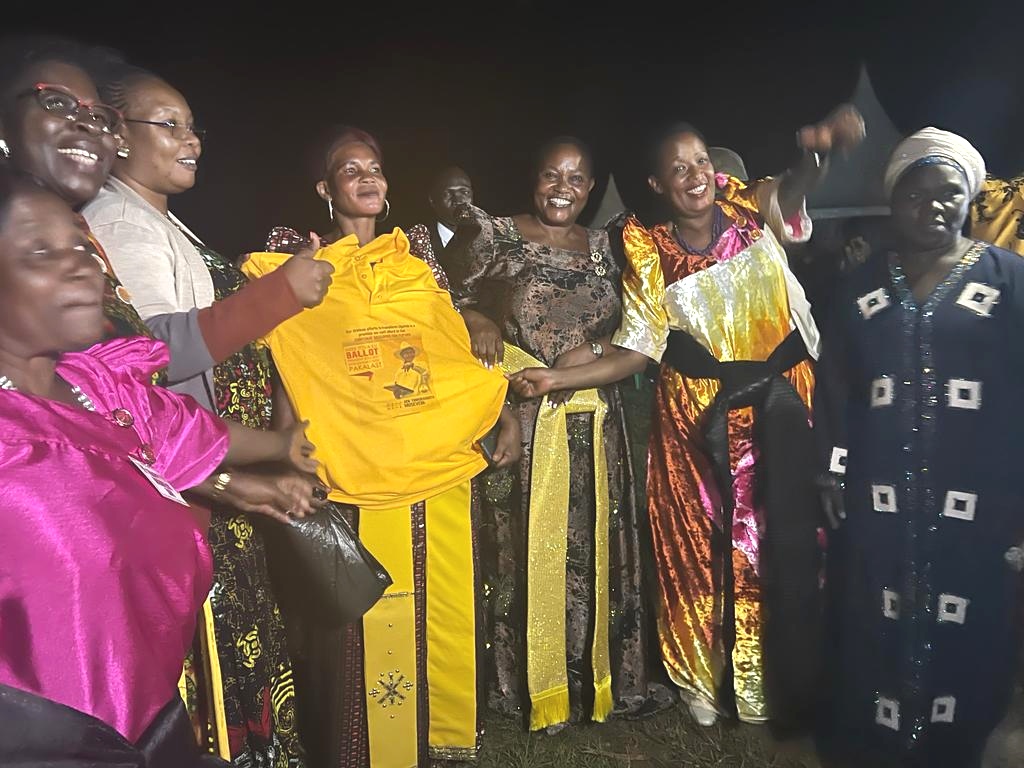 "Leaders should ensure that women are fully catered for in these programs in line with the theme of this year's Women's day."
She further asked the leaders of Kalungu to fight land grabbing, saying It is a security threat that affects development.
The Minister emphasized that the Resident District Commissioners (RDCs) should be at the forefront in dealing with this vice and they should be guided by the Presidential directives on land conflicts which have the force of law.
"Land evictions can only happen with consent of the District Security Committees and the Minister of Lands. They should be sanctioned by clear court orders.I urge landowners to treat well the bibanja holders, many of whom are women. The law clearly spells out the rights of bibanja holders and it is the duty of the leaders to help out these vulnerable groups so they can use their land to make wealth," Hon. Babalanda said.
"I urge all NRM leaders and supporters in Kalungu to engage with our opposition brothers and sisters in order to work together. The time for fights is over. We are now working towards a common goal of development."
The Minister of State for Water also Kalungu District Woman Member of Parliament, Hon. Aisha Sekindi lauded the NRM government for empowering women through affirmative action and several other initiatives.
She also noted that she has paid one year free airtime on Kalungu Community Radio so that area leaders can use it as a tool to mobilize and create awareness of the several government development programs like PDM, Emyooga and UWEP aimed at transforming lives of Ugandans.
The Minister of State for Youth and children affairs , Hon. Sarah Mateke advised women and youth to claim and invest the billions of shillings (UWEP and Youth Livelihood Fund) which are seated idle on the Ministry of Gender's account.
"For the women who are into value addition of several products, there's a special fund which was launched by the President on the International Women's Day celebrations in Kiruhura, you should utilise that chance,"Hon. Mateke said.
The Kalungu RDC, Mr. Paddy Kayondo also cautioned the area residents to separate politics from developmental government programs if the district is to develop.
" As ordinary people we should desist from politicking and work towards improving our lives," he stated.
On the other hand, the Kalungu LCV Vice Chairperson, Ssalongo Kiggundu Gerald re-echoed the need for district leaders to work as a team despite their different political affiliations.
"When a development comes to Kalungu, does it benefit the NRM only? We should work together for better service delivery."
Do you have a story in your community or an opinion to share with us: Email us at editorial@watchdoguganda.com