Uganda Cancer Institute (UCI) has revealed that before the end of this year, it will start carrying out Bone Marrow Transplants as a way of extending services closer to Ugandans who have been travelling abroad to get such high-level health services.
While addressing journalists on Wednesday at Uganda Media Center, Dr Henry Ddungu a Consultant, Hematology/Oncology at the Uganda Cancer Institute said that the new technology of blood and cellular therapy is to help provide more treatment options for patients with services, including those without cancer, but referred for advanced management.
He said that with the introduction of new technology, the big number of people that have been travelling abroad seeking treatment paying over USD40,000 will reduce, and even those who may not afford to travel abroad this time will be able to have Bone Marrow Transplant (BMT) in the country.
Bone marrow transplant (BMT), also known as, Hematopoietic Stem Cell Transplant (HSCT) is an advanced treatment intervention that is required for several cancerous and non-cancerous medical conditions in haematology.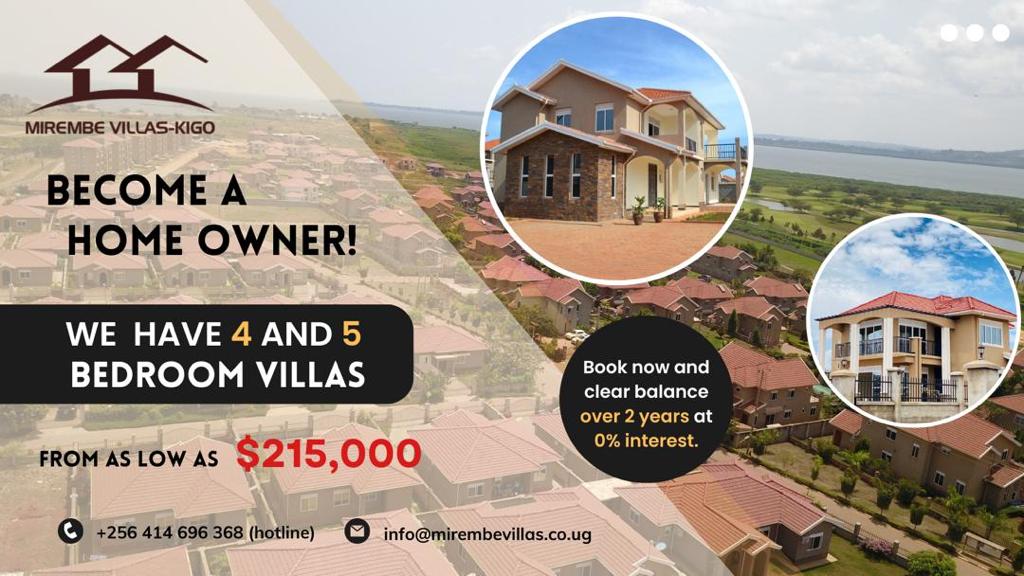 Dr Ddungu explained that apart from treating cancer, BMT is used to cure many other diseases.
"Conditions around blood can be treated using this modality of treatment, and one might as well ask what is a Bone Marrow Transplant. When you have a disease that comes from your Bone Marrow such as leukaemia, aplastic anaemia, and sickle cell anaemia, at times normal treatment cannot be helpful and one will need a BMT."
BMT also helps to regenerate a new immune system that will fight existing or residual leukaemia or other cancers not killed by the chemotherapy or radiation used in the transplant.
"BMT helps to replace the bone marrow and restore its normal function after high doses of chemotherapy and/or radiation are given to treat a malignancy. This process is often called rescue. It also replaces bone marrow with genetically healthy functioning bone marrow to prevent more damage from a genetic disease process," he said.
According to Dr Ddungu, Uganda to have BMT will not only benefit Ugandans but will be helpful in the entire region of East Africa because BMT may be the best treatment option or the only potential for a cure for patients with leukaemia, lymphoma, sickle cell anaemia and many other diseases for Ugandans and those from beyond with such diseases.
"There are a significant number of patients who would benefit from BMT but cannot have this treatment because of the costs. Having the service locally available means that a bigger number would access the treatment at a comparatively less cost," said Dr Ddungu.
Dr Ddungu added that setting up a Bone Marrow Transplant service will take over USD3.5M given the composition for the transplant which includes; A designated inpatient unit with six single-bedded rooms with adequate space and isolation capability.
"Furnishing these patient rooms is expensive because of the special precautions including those for infection control ie well-sealed rooms with high-efficiency particulate air (HEPA) filters, a positive pressure differential between patient rooms and the hallway, self-closing doors, more than 12 air exchanges per hour, and continuous pressure monitoring. HEPA filters provide protection against acquisition of fungal infections in immune-compromised haematology patients, including transplant patients."
Dr Ddungu further noted that the cost of treatment will be determined by the government and by the end of this year, the project will have kicked off.
"The cost will not be too much that is what I know, it will be friendly because this project is intended to bring treatment closer to Ugandans and East Africa at large. We may not have the actual figure but anticipate that many patients including those with cancer and those without cancer will benefit from the transplant and cellular therapies service at the UCI," he said.
Meanwhile, apart from BMT, UCI has also introduced 'Apheresis' a procedure in which blood is collected, part of the blood such as platelets or white blood cells is taken out, and the rest of the blood is returned to the donor.
With this program currently, UCI is able to carry out Therapeutic apheresis and cellular collections, Red blood cell exchange (RBCX) for patients with sickle cell disease, Collection of higher-quality blood components e.g. plasma, platelets, and red blood cells and Treatment of non-cancer patients with serious immune-mediated diseases, e.g., Guillain-Barre syndrome, Thrombotic thrombocytopenic purpura (TTP), etc.
Unlike BTM, Apheresis has already started working and so far, two patients with Sickle cells have been worked on and they are safe now.
Do you have a story in your community or an opinion to share with us: Email us at editorial@watchdoguganda.com