George Galabuzi,85, never dreamt of sleeping in a decent house. A resident of Kyaliwajjala Zone A in Namugongo, Galabuzi has for a long time lived a miserable life in a ramshackle house with his family. His youngest child is eight years old.
However, on Saturday, April 09, 2022, Galabuzi received a miracle of his life after Africa Runners Company (ARC), a top tour and travel company in Uganda officially handed over to him a two-bedroom house it built for the old and vulnerable man.
The house also has a spacious living/sitting room. It was a joyful moment as ARC handed over the house keys to Galabuzi in the presence of about 50 community members.
Bernard Twinomujuni, the Director at ARC, said that the company built the house for Galubuzi as part of its Corporate Social Responsibility (CSR), noting that the old man is opposite the main gate of the ARC's head offices in Kyaliwajjala.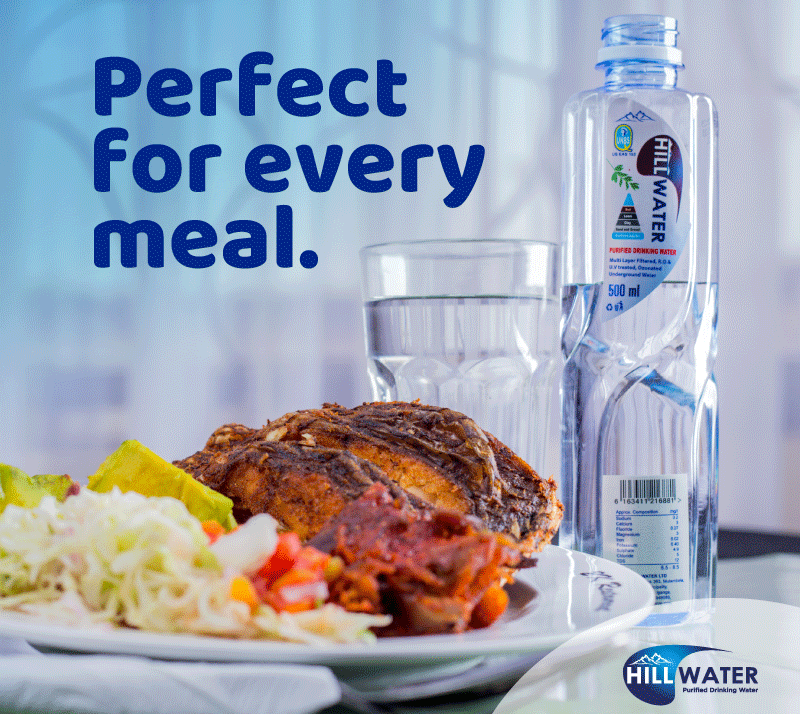 "He is at the entrance of ARC offices. We have to start from here before going far," Twinomujuni said of the company's decision to build Galabuzi a house.
"He has been living in a miserable state. We decided to change his life by building him a decent house. He was like a newborn child because he literally had nothing; he was sleeping on the floor. That's why we bought him beds, mattresses and blankets for the two rooms," he added.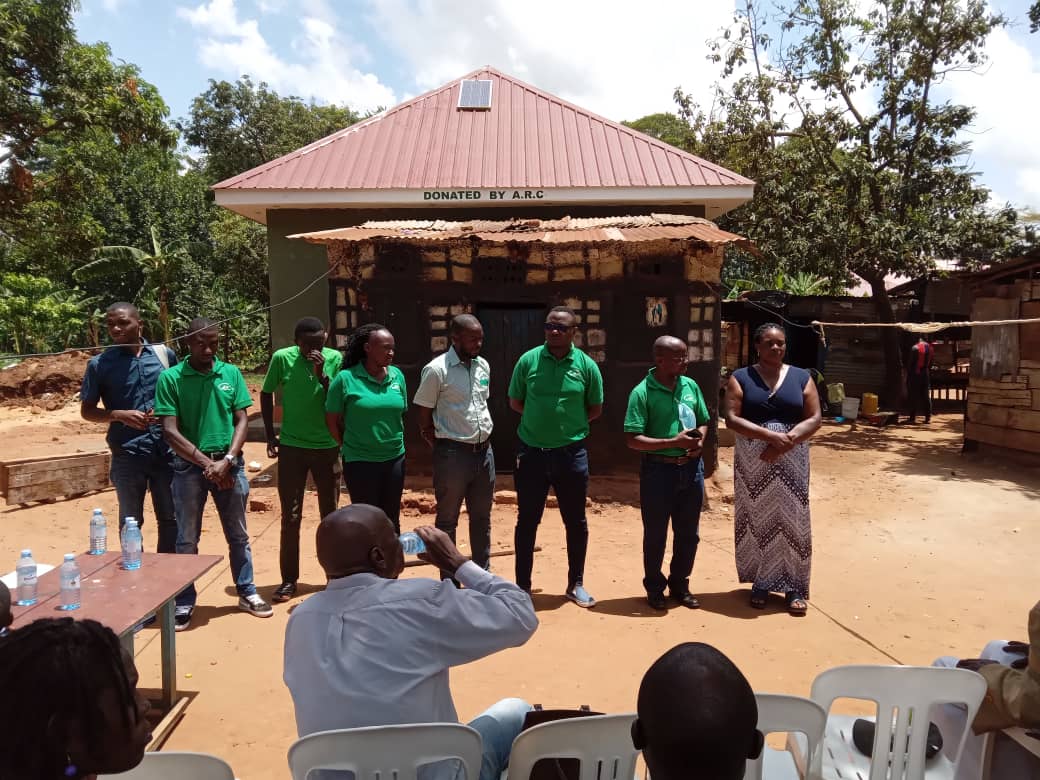 Twinomujuni added that he has not had issues with his neighbours since he came to the area in 1995. He revealed that it has been his dream to build a house for Galabuzi since he has known him as a good old man for some time.
"We are just coming out of the COVID-19 induced lockdown. We have not been working, but we had to build a house for mzee (Galabuzi)," he said.
It is understood that the land in which the house was built belongs to Galabuzi's clan (Njovu). It's also the burial site for the clan.
Therefore, there was resistance from clan members for ARC to build a house for Galabuzi on fears that it was a trick to grab their land. However, after discussions with ARC, clan members concluded that the company was acting in good faith with no hidden intentions of taking over the land.
While handing over the house keys to Galabuzi in presence of clan members, Twinomujuni said: We have no intentions to take over family land. The house is officially handed over to Mzee and the clan."
Ampaire Caroline Twinomujuni, a co-director at ARC thanked her husband for his good heart. "He has a big heart. Let's learn to share the little we have with others," she said.
Speaking about the house donation, a teary and overjoyed Galabuzi said there's nothing much he can give back to ARC but he'll always pray for them to grow further.
"I thank Bernard (Twinomujuni) and the entire ARC family for thinking about me. Thank you for remembering me," he said, adding that he'll now be respected and live the rest of his life a happy man.
He narrated how a resident sometime back referred to his ramshackle house as a latrine, something that has always haunted him.
"It's only God that can reward Bernard (Twinomujuni) and ARC," he said.
Charles Ssesanga, who represented the Njovu clan at the event, said they (clan members) tried to build Galabuzi a house but they failed.
He thanked ARC for their good heart.
"It's a rare character to give. There are many rich people who don't help. I know Mr Twinomujuni was also in a poor condition but he hasn't forgotten the people he has been with for a long time. I wish him God's blessings," he said. Edward Musisi, the LC1 Chairperson of Kwaliwajala Zone A said Galabuzi has for a long time lived in poor conditions.
"As a community, we wanted to help him; we had got good Samaritans to build him a house but the family refused," he said, adding that Galabuzi has been a disciplined resident.
This is not the first CSR activity for ARC. The company pays school fees for a number of vulnerable and disadvantaged children.
"We are also promoting community environmental conservation in Bukunga hills in Kanungu. There's a lot of tree burning and the area is prone to landslides and soil erosion, so we are trying to plant bamboo and natural trees. We are slowly restoring the green cover," Twinomujuni said.
Do you have a story in your community or an opinion to share with us: Email us at editorial@watchdoguganda.com