President Yoweri Museveni who is also the Commander in Chief (C-I-C) of the Uganda People's Defense Forces (UPDF), has delivered a lecture of opportunity to the delegation from Burundi National Defense Senior Command and Staff College at State House, Entebbe.
The regional trip of the Burundi National Defense Senior Command and Staff College is themed: " Confronting Emerging Threats to National security and National Development."
H.E Gen. Museveni told the delegation that talking about the emerging security threats will not be enough without talking about the old ones when we are still dealing with them. He suggested that these are talked about.
He gave an example of Uganda being good in dealing with security threats because it had become a failed state in the past.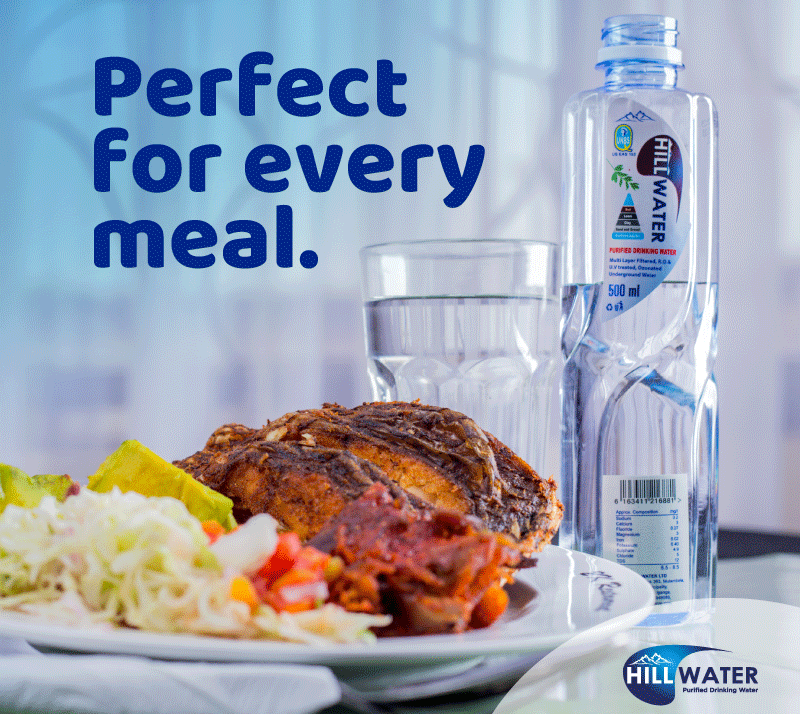 He elaborated: "Uganda had become a failed state because of the wrong ideology where leaders were using sectarianism for power.
"They wanted power, but they couldn't bring good reasons why they wanted power so they started using sectarianism of religion, tribes, and gender," he said.
He gave a brief flash back on Uganda's history.
"By 1962 when we got independence, there were three political parties; one political party was for the Catholics, another for the Protestants, and another for the Baganda"
He said that was very dangerous for two reasons;
"In Uganda, if you start using sectarianism you cannot get enough support in the country to win an election simply because there is no religion which can go beyond 40% of the population of the country, and there is no tribe which can go beyond 17% of the population of the country," he noted.
The President said the first challenge was failing to get enough support and therefore, in 1962, two groups had to form a coalition called "Omukago" (alliance). He revealed this was between the party of the Protestants, the Uganda People's Congress (UPC) of Milton Obote, and the party of the Baganda- Kabaka Yekka. They formed the alliance in order to get numbers but that alliance was short lived because it was based on opportunism and It collapsed by 1964.
H.E the President further said that the second danger of sectarianism is that forming national institutions like the army is not easy.
"If you start talking about tribes then you will have either the army to be divided because of the tribes or to have one of the tribes dominating the army and excluding the others."
He said when that happens, the danger is that if there is no threat from outside "may be you may survive with your small tribe dominating the army but If you get an external challenge to fight a big war you will not manage. You will collapse. That's what happened with Idi Amin."
He explained that Idi Amin had built a small army of 20,000 soldiers mainly from his home area and they were the ones keeping him in power for eight years.
"However, when he provoked a war with Tanzania in 1978 and the Tanzania army supported us (the anti-Amin group), he could not mobilise enough man power because he had a narrow base and we came with a force of 54,000 comprising 44,000 Tanzanians and 11,000 Ugandans. And Amin couldn't manage us," he said.
He gave another example of Somalia. "Somalis are very good fighters but the problem is that they organise based on clans.
"So, even when we train their soldiers when they get back they go to their clan armies."
H.E said that the third problem of sectarianism is diverting people from their own interests from knowing what's crucial for them.
" In modern society, you need prosperity of the people in a modern way. It means that you produce a good or a service and sell it and then use the money to solve your problems like building a better house, supporting your family and so on."
He stressed that by so doing, you sell your goods and services to people not from your region who produce similar goods.
He cited an example: "The Masai in Kenya are cattle keepers. They produce milk and beef so they cannot sell their products to themselves since they have similar goods and so their market is other people of other tribes in Kenya." The President said by such exchanges, it brings about unity hence Patriotism which is the first principle of prosperity and peace.
He said surplus goods are then sold to other Africans resulting in Pan- Africanism which is a second principle of prosperity and securing peace.
He said that the third principle is Socio-economic transformation where people stop using firewood for cooking and instead use electricity, they stop using candles for lighting and instead use electricity bulbs; people stop carrying babies at the back and instead use baby carriers, stop fetching water in jerricans and instead use water pipes, name them.
He said the final principle is Democracy where all people from different parties are accepted to participate in free and fair elections.
"By so doing, peace and security is created, not excluding prosperity of the nations," he said.
After the President's lecture, the commandant of the college, Brig. Gen. Cassien Ntacebera, on behalf of the delegation gave gifts to him as a token of appreciation for offering them such an edifying lecture.
He told the President that they will abandon sectarianism and also deal with both old and emerging threats.
Matthew Gureme the Chief of Training and Recruitment at Burundi National Defense Senior Command and Staff College informed Gen. Museveni that he lectured a delegation of 45 students on Course number 6/2021/ 2022.
He gave details that the delegation was comprised of 26 students from four countries; 20 students are Burundi, 2 from the Kenya National Defense Force, 2 from Tanzania People's Defense Forces and the other 2 from UPDF.
He added that also in the delegation are 19 members of the faculty from four countries; 16 from Burundi, 1 directive staff from Kenya Navy, 1 from the Tanzania , and 1 from Uganda People's Defense Air Force.
He told the President that they came into the country on the 3rd of April 2022 and have so far visited the Ministry of Defense, UPDF headquarters, the Ministry of Foreign Affairs headquarters, the Joint Clinic Research Center, Quality Chemical Industries, Uganda Industrial Research Industry, National Enterprise Cooperation (NEC) , and the Ministry of Agriculture Animal Industry and Fisheries.
After touring other places on Saturday, April 9, 2022, they will depart for Rujumbura.
Do you have a story in your community or an opinion to share with us: Email us at editorial@watchdoguganda.com