H.E Yoweri Kaguta Museveni has hosted a delegation of United Nations Population Fund (UNFPA) from East and Southern Africa led by Dr. Bannet Ndyanabangi, the UNFPA Regional Director for East and Southern Africa who was accompanied by the UNFPA resident representative in Uganda, Dr. Mary Otieno at State House, Entebbe. The President and his guests discussed Uganda's demography.
Speaking to the delegation, the President assured them that Uganda has a different concept from them concerning what needs to be done when handling under developed countries. He explained that UNFPA and other donors emphasise consumption, spending especially on social services. "They have adequate budgets for health, education whereas we, the Batembuzi, ( people who go to unchartered territories and clear them), the " Pioneers", our system here we go to clear the bush. The Baganda call it "ettale" and you start making a garden that's "okutembula". Incase you dig on a piece of land which was cultivated before called "ekisambu", it's called "okutabira". Put more emphasis on production so that tomorrow you have more potential of the economy converted to wealth which can again help you to sustainably support social services," he said.
The President told the delegation that because of their approach to health, education before generating their own money enough to do whatever they want to do in the end they end up with the donors. He said it's the reason he doesn't accept their mechanism.
He asked them to bear in mind that when the Uganda Government spends on construction of roads, electricity, railways, Uganda Development Bank (UDB), it's because they want to lower the cost of doing business to attract more businesses so that the economy is widened and employs more people, and in the end get more money to support health sustainably.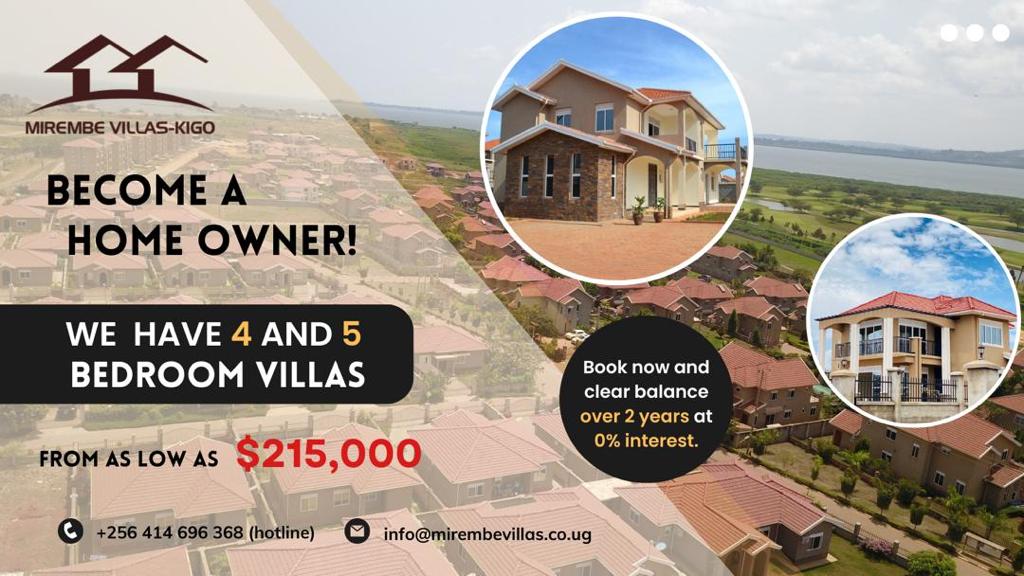 His Excellency gave a brief history on Uganda's economy.
"In 1969, people were working for the stomach. For instance, in Ntungamo no one was earning cash except four Indians, two Arabs in the trading center and one individual who was selling mad fish. We discovered the problem and worked on changing the mindset through sensitisation and now people are working for both the stomach and money," he said.
He then advised the donors to stop wasting time and focus on Wealth Creation because it's the bone marrow of prosperity by practicing commercial agriculture, artisanal skills, industrial skills, production, services like hotels, transport, tourism, innovation and technology.
In the same meeting, Hon. Amos Lugoloobi, the Minister of State for Planning informed the delegation that since the early 1990s, Uganda put in place policies and programs to address the population situation in the country and, as a result, Uganda has experienced progress in its demography.
The minister cited some few examples; Uganda's population has grown from 16.7 million in 1991 to 42.8 million in 2021 and its projected to reach 103 million by 2050; Low Mortality rate, for instance, infantry mortality declined from 122 deaths to 1000 live births in 1991, from 122 deaths to 43 deaths and 1009 births in 2016; maternal mortality rate declined from 426 deaths to 100,000 live births in 1990 and 336 deaths in 2016.
"We are experiencing a slow growth fertility rate which was over 7 children for a long time. It declined from 7.4% children per woman in 1991 to 5.4% in 2016 and we want to push it further down. Life expectancy has risen from 43 years in 1991 to 63 years in 2014 which is a great stride. HIV/ Aids prevalence has declined from 18.4% in 1990 to only 5.4% in 2020 and literacy rate increased from 54% in 1990 to 72% in 2016," Lugoloobi said.
He said despite this progress, there have been some challenges like the high dependency burden, the population age structure that's not favourable for development, the issue of skills that has not been given enough support in addressing this problem, name them.
In response, President Museveni asked the minister to do more sensitisation with other leaders through the media and going to the ground and illustrate to the people what's supposed to be done.
The Minister said the planned national census will be in 2023 using electronic devices which will enable real time transmission of data from the field. He elaborated that UNFPA will provide the technical assistance especially in the use of digital technology. The census will cost 10% of the budget.
Regarding the United Nations Commission on Population and Development on April 23, 2022, the Minister will be leading the Uganda delegation to New York to participate in 56th session of the Commission in Population and Development. The theme for the session is " Population in Sustainable Development in Particular Sustaining Increasing Economic Growth."
During the session, Uganda will present a national effort on the progress made in the implementation of the Uganda National Conference in Population Development commitments. The Ugandan delegation is expected to meet with the UNFPA executive director Dr. Natalia Kanem.
During the meeting, Dr. Ndyanabangi, thanked the President for granting them audience and extended warm greetings from Dr. Natalia.
He commended the President for the impressive achievements which were outlined by the Minister which focus on Socio- Economic Transformation, and his efforts in gender equality and women empowerment which are recognised world wide and his edifying lecture which he confirmed to utilise.
Dr. Ndyanabangi told the President his mission to Uganda is to support Dr. Otieno to see the progress of their partnership, see how to enhance the partnership and, also seek permission from the President to allow UNFPA to focus on averting mobility and mortality especially of young women and girls and improve the quality of life and the well being of Ugandans and Great Lakes region.
In reply H.E Museveni, advised them to focus on Wealth Creation because you can't improve a girl's welfare when her parents are poor.
"People will take advantage of her because she is vulnerable."
He said they believe that people who are healthy are able to work, improve themselves, be productive, improve their families, improve themselves and their communities, and are able to contribute to the Development of the nation.
Other dignitaries present in the meeting were Amb. Beatrice Pachunega, Dr. Jotham Musinguzi, Dr. Chris Ndatira Mukiza, and Mr. Daniel Alemu.
Do you have a story in your community or an opinion to share with us: Email us at editorial@watchdoguganda.com