Businessman Sudhir Ruparelia has again topped our list of the 10 richest people in Uganda.
The property mogul is the chairman and majority shareholder in the companies of the Ruparelia Group. His investments are mainly in the areas of  education, broadcasting,banking, insurance, real estate, floriculture, hotels, and resorts.
10. Gordon Wavamunno – $100 Million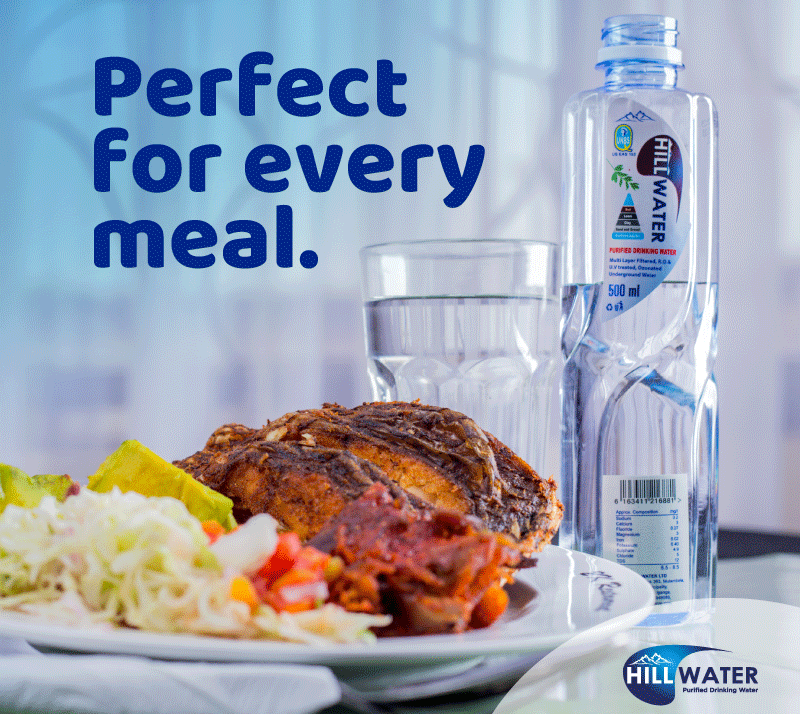 Like many other business tycoons in the country, Gordon has invested in numerous companies including Wavah Water Limited, GM Tumpeco Limited, and many others.
In 2013 he was made a Knight of the Order of St. John. He was also awarded an honorary doctorate from Makerere University.
His philanthropic lifestyle has been evident in the country, as he has donated numerous materials to various clubs and organizations in the country.
9.Aaron M. Mukooza – $200 Million
He is one of Uganda's richest businessmen.
More to that, he is regarded as an investor with his investments in sectors such as the media and banking sectors.
Aaron Mukooza currently sits on a staggering net worth of $200 Million, which earns him a spot among the richest men in Uganda.
8.Sikander Lalani – $300 Million
Sikander happens to be one of the oldest Ugandan entrepreneurs.
He is the founder of Roofing Groups and was born on October 4, 1944, in Uganda.
Sikander is not only an industrialist, but he is also a pathologist who started as a dealer in a retail electronics store that specialized in the purchase and sales of Philips Brand IN Kigali.
For 20 years now, since its inception, Sikander has established the steel-manufacturing group of companies in Nigeria which comprises three distinct factories.
7. Charles Mbire – $400 million
Charles Mbire is one of Uganda's richest native.
Like many of Uganda's richest men of foreign roots, Charles Mbire who is An entrepreneur and investor was born in 1959 in Mparo, Rukiga District.
Mbire is a co-owner and board member of numerous Uganda companies, including MTN Communication Uganda Limited, Afro Alpine Pharma Limited, Polino Holdings Limited, Bomi Holdings Limited, and a host of others.
Among the table posts Charles held, he was chairman of the Uganda Securities Exchange in 2010, a member of the Presidential Investor Roundtable, which includes an elite group of businesspeople advising the President of Uganda on how to best improve the competitiveness and business conditions of the country.
His investments have spanned a wide variety of industries including pharmaceuticals, energy, real estate, agribusiness, telecommunications, and finance.
Another interesting fact is that Charles Mbire didn't actually get off to a good start and his story has always served as a form of motivation and inspiration for aspiring business people and women
6. Mohammed Hamid – $400 Million
Mohammed Hamid is regarded as one of the richest young millionaires in Uganda, who rose to the class of the richest personalities at a young age.
As a Ugandan business tycoon and investor, he has made huge investments in sectors such as real estate, manufacturing, transportation, and many others.
He is currently the chairman and the major shareholder of the Aya Group of companies.
Mohammed Hamid was born in 1976 and was the second richest African under 40 after Mohammed Dewji, a Tanzanian.
He worked with his older brother in the early 1990s until he started his first company called Pan Afric Commodities, which is also a commodities trading company.
He then acquired one of Sudhir Ruparelia's milling machines from Premiere Mills.
He is not only an active businessman and entrepreneur but also a philanthropist, which is supported by the enormous monetary and material donations that he has made in this context.
With the speed at which his fortune grows, he may well move out of fourth place in the years to come.
5. Haruna Sentongo – $420 Million
Haruna Enteprises has won numerous Kampala Capital City Authority awards for supporting the city's activities.
"We are committed to adding value to our clients by providing unparalled knowledge of the Ugandan real estate markets and financial needs."
From the time his company was registered, in 17 June 2011, Ssentongo Haruna has guarded its ownership at 99% and another 1% owned by Laura Nalukwago.
Records show, Haruna Enterprises has an annual turnover of USD 4 Million and employs not less than 600 people.
According to Wikipedia, Haruna Ssentongo, is one of the richest people in Uganda, and is said to be worth USD 420 million.
4. Alykhan Kharmali – $700 Million
Alykhan Kharmaji is another prominent industrialist who founded the Mukwano Group of Companies.
He has major investments in manufacturing and banking and had served as a non-executive director of Exim Bank, a commercial Bank in Uganda.
During his tenure as the non-executive director of Exim Bank, Alykhan has helped the company to maintain an impressive 36.5% share gilding.
3.Karim Hirji – $800 Million
Karim Hirji is generally seen In Uganda as the driving force behind the Dembe Group of Companies.
He is a business magnate who has been venturing into textile and alcoholic beverages trading from a shop in Luwum Street, Kampala which later gave birth to Dembe Enterprise before expanding into what is currently known as Dembe Group of Companies.
Dembe Group comprises an automobile dealership, an amusement park, finance and insurance companies, hotels, etc.
His net worth amounts to $800 million, making him the second richest man in Uganda.
2. Hamis Kiggundu— $870 Million

At just 37, Hamis Kiggundu is one of East Africa's most revered young entrepreneurs and real estate moguls. Through his company, Ham Group, he owns a property portfolio in the heart of Uganda's capital, Kampala, that includes landmark shopping centers, office buildings and hotels.
He is currently building Ham Palm Villas – a private gated community that will accommodate 500 luxury homes in a swanky location in the city. He is also constructing a replica of the White House in Kampala, which upon completion will serve as the headquarters for some of the newer businesses he is developing – an agro-processing company and a string of Web and mobile tech startups. But perhaps his most important project at the moment is the reconstruction of the Nakivubo War Memorial Stadium. In 2017, the Ugandan government entered into a joint venture with Ham Group to effect major renovations at the stadium, involving an improvement to grounds, increasing seating from 30,000 to 35,000 and constructing retail shops inside the outside walls of the facility. The project, costing millions of dollars, is funded by Kiggundu's company.
1.Sudhir Ruparelia – $1.2 Billion
Ranking number one on the top ten list of richest men in Uganda is the founder, CEO, and major shareholder of Ruparelias Group of Companies, Sudhir Ruparelia.
Dr Sudhir has business interests in several sectors of the Ugandan economy such as insurance, broadcasting, real estate, education, floriculture, banking, hotels, and resorts.
Ruparelia was also appointed Honorary Consul of the Republic of Nepal to Uganda, by Bidhya Devi Bhandari, the president of Nepal in 2020.
Do you have a story in your community or an opinion to share with us: Email us at editorial@watchdoguganda.com