The Netherlands Institute for Multiparty Democracy in Uganda (NIMD), which hosts the Inter Party Organization for Dialogue (IPOD), a forum that brings together Political Parties with representation in Parliament, has launched a countrywide media campaign aimed at promoting peaceful and conflict free elections.
The campaign dubbed #IChoosePeace intends to foster a democratic environment that aids free multiparty involvement in the election process while observing a peaceful and conflict-free political atmosphere in Uganda come 2021 and beyond.
While speaking at the campaign launch on Thursday at Serena Hotel, Kampala, the IPOD Executive Secretary Frank Rusa who also doubles as NIMD Country Representative said the campaign is targeting all individuals, groups and organizations involved in the 2021 General elections including the state arms, security forces, political parties, aspirants and the electorate.
Mr Rusa added that everyone needs to be made aware of the need to participate in elections while ensuring a peaceful and non-violent process.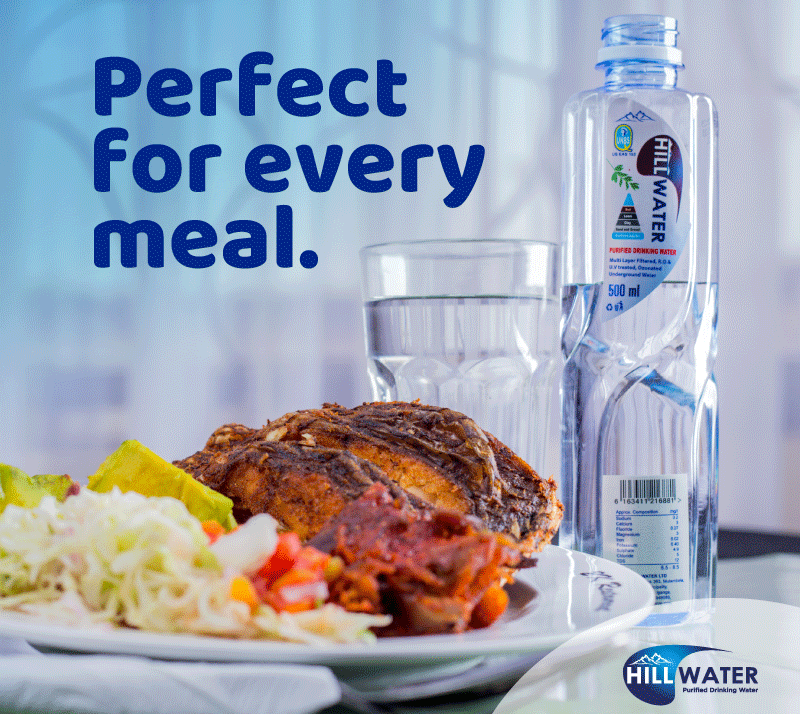 "As we head into the peak of the election season while candidates at all levels canvass for votes across the country, they will be interfacing with their electorate and as their leadership, our role while they do this is to uphold the tenets of dialogue and a peaceful election environment. Last week, across the country, we witnessed what could be termed as the helm of a disaster that is yet to come if we do not intervene at this time and deliberately preach a message of peace. We saw armed forces against civilians and civilians against each other; lives were lost, property damaged, civil unrest, tribalistic sentiments and innuendos, a stifled business and economic situation, hate speech and utterances of promises of a much worse situation ahead of us among many other things," Mr Rusa noted.
The campaign comes one week after the  protests which left over 45 dead. The two day protests were sparked by the arrest of presidential candidates on the opposition by both Police and the army for violating campaign guidelines as per the Ministry of Health and Electoral Commission. The arrested candidates were Robert Kyagulanyi from the National Unity Platform (NUP) and Patrick Amuriat Oboi from the Forum for Democratic Change (FDC).
Its from this point that the call for peace is echoed to every citizen at every level.
Mr Rusa added that with the #IChoosePeace campaign, there is a chance to make history in the narrative of Uganda, a journey to peaceful elections and it is the responsibility of every political party.
"Now more than ever, Uganda is hungry for a solution, for an end to chaos and mayhem, to riots and bullets, to teargas and to death, Uganda is ready for a new message, a new direction and a new slogan. The message we need every child, every individual, every family, every party every institution, every Ugandan to sing and hold to their heart is the message of I CHOOSE Peace,"he said.
Mohammed Kateregga, the Secretary-General For Justice Forum (JEEMA) also current Chair for IPOD Council, pledged his support towards the campaign and commended the NIMD committee and IPOD members for the strategy towards collaborated effort and committed fight for a peaceful democratic process.
"On behalf of JEEMA and myself I pledge my support towards the #IChoosePeace campaign and urge all political players to be a part of it for the safety and good of the Ugandan electorate," he committed.
Kateregga however, called upon all players including state arms, the security forces, political parties, aspirants and the general public to join the cause and live up to it for everyone's good because Uganda will stay after elections.
The Secretary-General of the National Resistance Movement (NRM) Justine Kasule Lumumba in the same line asked both leaders and the citizen at large to stop the blame game if peace is to prevail in Uganda.
"We need a better Uganda therefore as Secretary of NRM, I call upon every government civil servant that has a chance to speak, to speak while measuring his/her words because the society is watching you, be responsible of what you speak because nobody has a monopoly over violence," she said.
Do you have a story in your community or an opinion to share with us: Email us at editorial@watchdoguganda.com