Beside the other good service offered, at least most people love to go to a particular hotel or restaurant for food, but suddenly we always do know the persons behind our favorite dishes in there.
Watchdog Uganda got into contact with one of the kitchen wizards, Reagan Kawuki, a professional chef who has worked for a couple of hotels around town, and according to him, he is one of the highly ranked chefs in preparing Chinese food and other continental dishes.
Kawuki has been in the kitchen business for the past 15 years and he managed to take us through his journey and experience during a question and answer we had with him.
Qn: How can you best describe yourself?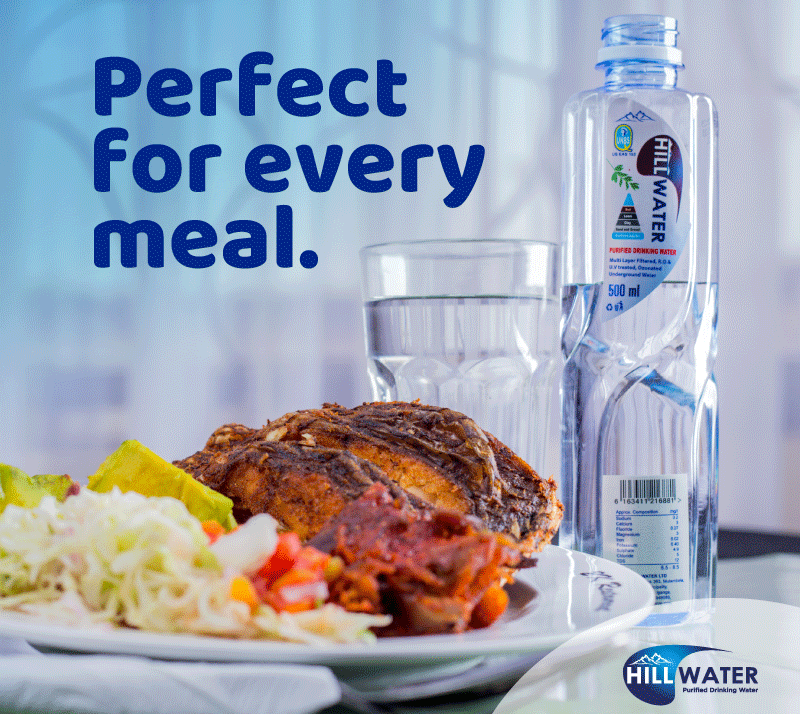 Ans: Am a chef who has been in this industry for the past 15 years, I cook most of the dishes like continental dishes, Indian dishes but am so good a Chinese foods, basically that.
Qn: Did you learn how to cook from someone or you got skills from school
Ans: I started schooling at Kyambala Primary School Kalungu, then Wagwa high school, and later joined Kansanga Secondary school for my A' level. Later I joined Popo Institute of Catering (Ndeeba) for my diploma in institutional catering around the year 2011 – 2013, this is when I mastered the kitchen skills.
Qn: You said you joined the kitchen business 15 years ago, but 2013 seems so recent
Ans: Yes, this is so because I joined the industry when I was in my senior four vacation after a friend recommended me to Shangai Shangri-La Hotel. During my stay at that hotel, I had no hopes of joining A' Level but given the pay I was receiving, plus help from my mum, I went back to school. I hard to continue working so as to get tuition fees.
Qn: How did you find it working while studying?
Ans: It was interesting and a big platform for me to learn some new things, I really love to learn and this constantly kept me going, however challenges were just minimal.
Qn: You mainly specialized in preparing Chinese dishes, why?
Ans: My first hotel job was in a Chinese Restaurant. Chinese are many in the country and have many restaurants across the city so it's hard to fail getting a job once you master the art of preparing their dishes.
Qn: When you talk about Chinese food, the first thing that comes to people's minds is the snakes, frogs, how do you cook them?
Ans: It depends, we sometimes steam, fry, barbeque or anything else depending on how the customer wants it. These dishes always come out nice and if you don't know, you can't differentiate between a frog and chicken, or meat from snake dish.
Qn: How does it feel when cooking them, take us through the process, at least the first steps
Ans: First, just like the chicken or other animals, we don't buy or cook dead snakes or frogs, we buy them when still alive and carefully kill them. We clean them accordingly and then prepare the dish depending on how the customer wants it.
Qn: It looks simple, so I can also locate a snake, kill it, remove the outer layer and then prepare it for dinner
Ans: No, Not every snake is edible, actually their a few snake species in Uganda that are eaten, most of the snakes we prepare here are imported from Asian. Plus we don't remove the outer layer, we cook it as well. For frog, we normally prepare these small ones which live in water logged environments.
Qn: Which places have worked for so far?
Ans: I worked with Shangai Shangri-La, (2010), Chong Chin, it's currently called Wenzhou Restaurant, Speak Resort Munyonyo (2011), Buziga country resort (2015), Naigine Hotel and Restaurant (2017), and am currently working with Star Casino and Hotel.
Qn: From 2010 to now, you have worked for six Hotels, what caused these constant movements?
Ans: Every place has its challenges, you can get fired, salary, transport among other things. Personally I don't like to be in a place that adds nothing on me. My bosses liked me a lot when I was at Buziga Country resort but I wasn't learning much, so when Naigine was opening, I heard that they were bringing in professional Chinese chefs so I rushed to secure a spot and got hired.
Qn: How have you found it working with Chinese?
Ans: They are cool and easy to work with, though at times it depends on how you handle them.
Qn: Generally how do you find it working in a kitchen?
Ans: It's the most difficult sector in hotels and restaurants, many people say that it's very hot but that's what we chose to do.
Qn: What is the hardest thing that comes with working in a kitchen?
Ans: Once you enter the kitchen, you don't expect to seat all throughout your shift, in our professional they say there is no such thing as 'we are done with work', as every minute work keeps piling. Plus the kitchen is hot.
Qn: So is this the reason why men are dominating the kitchen?
Ans: Exactly, most kitchens are meant for men because of the standing, the pressure, heat and work that comes in every time.
Qn: We hear that chefs are the highly paid guys in hotels, is this true
Ans: Yes, this is because the kitchen is the heart/engine of a hotel.
Qn: How much do chefs earn on average
Ans: They normally earn from between 1.5million to 5million Ugandan shillings depending on the hotel, and the level you are on as a chef.
Qn: Do you cook at home?
Ans: Not really, I also want to go home and find when my wife has prepared some food for me.
Qn: Ooh, so you are married?
Ans: Yes, I have a wife though it's not yet official and two daughters.
Qn: After work time, what do you usually do?
Ans: Am always at home watching TV, I love watching talk shows and listening to music
Qn: If it wasn't for the kitchen, which profession or place would you be now?
Ans: In court, I always dreamt of becoming a lawyer but things changed and am here, but I like it here too.
Quick Questions
Qn: Best color
Ans: Am not color sensitive
Qn: Best dish
Ans: Fish and Matooke
Qn: Your Religion
Ans: Roman Catholic
Qn: Best music
Ans: Gospel and inspirational music
Qn: Any last words for people who want to be like you?
Ans: Follow the Hotel, kitchen rules and be smart in whatever you do. No matter where you are, look at your job as a professional, respect your bosses and do a lot of networking.
Do you have a story in your community or an opinion to share with us: Email us at editorial@watchdoguganda.com