The Uganda National Examinations Board (UNEB) on Thursday, February 27, 2020, released the Uganda Advanced Certificate of Education (UACE) 2019 results, with a significant improvement in performance as compared to the previous year.
A total of 104,481 candidates sat for the 2019 UACE exams at 1,982 centres as compared to 99,512 students in 2018.
The UNEB Executive Secretary Dan Odongo noted that female candidates performed better than the boys in both science and Arts subjects making the failure rate of  girls also lower at 0.9 per cent.
Odongo added that students failed to perform well in certain subjects because they could not interpret some questions, especially those that required a high level of thinking. Such subjects include Computer Studies (CST) that registered only 77 D1s.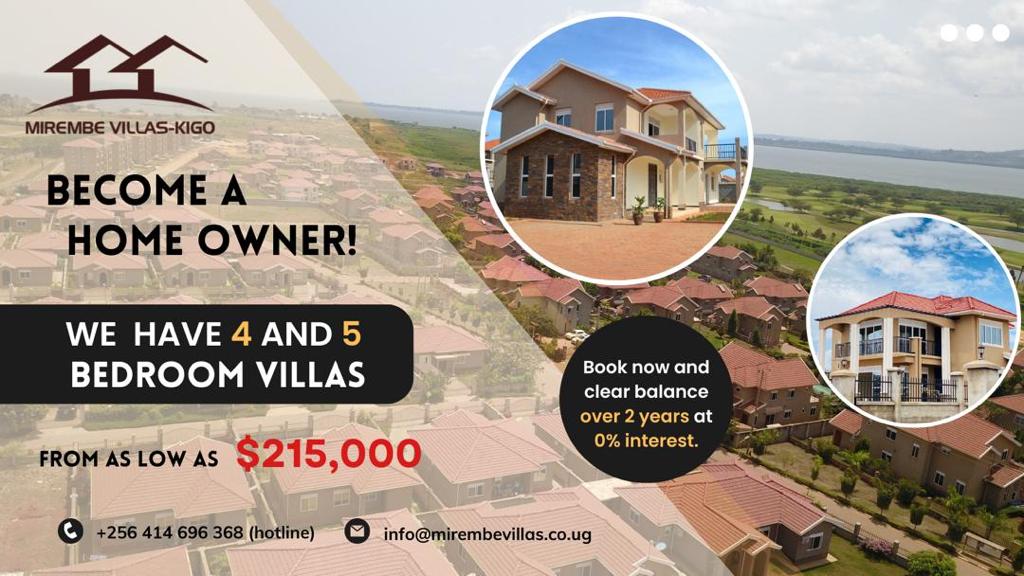 Statistics show that Computer Studies as a subject was poorly done as compared to the year 2018.
More schools had almost half their candidates failing to score a point, causing many questions to what happened to the great performance of 2018. The pass rate of Distinction one was too low (0.13 per cent) yet the failure rate was too high (37.14 per cent).
Only 77 D1s in the subject were registered as compared to more than 22000 failures (those without a point).
The statistics show a total of 81 schools with all their 560 candidates failing to get a point.
Here is the list 
| | | | |
| --- | --- | --- | --- |
| Pos | School | District | Fail rate |
| 1 | Anyavu Secondary School | Arua | 100.00% |
| 2 | Micu Secondary School | Arua | 100.00% |
| 3 | Arua Academy | Arua | 100.00% |
| 4 | Bilton Forest High School | Bugiri | 100.00% |
| 5 | Baston College,Bugiri | Bugiri | 100.00% |
| 6 | Alliance Victory Secondary School,Bugiri | Bugiri | 100.00% |
| 7 | Ebenezer Progressive Ss,Lumino | Busia | 100.00% |
| 8 | Lwagula Memorial Secondary Scho0ol,Busia | Busia | 100.00% |
| 9 | Bushenyi Pioneer High School | Bushenyi | 100.00% |
| 10 | Destiny Secondary School,Mparo,Hoima | Hoima | 100.00% |
| 11 | Kyangwali Secondary School,Hoima | Hoima | 100.00% |
| 12 | Ibun Baz Girls Secondary School,Iganga | Iganga | 100.00% |
| 13 | Itanda Secondary School | Iganga | 100.00% |
| 14 | Hornby High School | Kabale | 100.00% |
| 15 | Kantare Secondary School | Kabale | 100.00% |
| 16 | Nyamweru Secondary School,Kabale | Kabale | 100.00% |
| 17 | Queen Of Apostles A.S.,Kyerero | Kabale | 100.00% |
| 18 | Rubona Secondary School | Kabarole | 100.00% |
| 19 | Kamengo Secondary School | Kabarole | 100.00% |
| 20 | St.Pauls Secondary School,Mbulamuti | Kamuli | 100.00% |
| 21 | St.Peters Secondary School,Namwendwa | Kamuli | 100.00% |
| 22 | Iryaruvumba High School | Kisoro | 100.00% |
| 23 | Busanza Secondary School | Kisoro | 100.00% |
| 24 | Kitgum Vision College | Kitgum | 100.00% |
| 25 | Kasana Town Academy | Luweero | 100.00% |
| 26 | Berbra Hill Secondary School,Busiika | Luweero | 100.00% |
| 27 | Green Valley High School | Luweero | 100.00% |
| 28 | Bwijanga Secondary School,Masindi | Masindi | 100.00% |
| 29 | Ideal Girls High School | Mbale | 100.00% |
| 30 | Nabingoola Public Secondary School | Mubende | 100.00% |
| 31 | Midland High School,Buntaba | Mukono | 100.00% |
| 32 | Kkome Seed Secondary School | Mukono | 100.00% |
| 33 | Max Foundation Secondary School,Achana | Nebbi | 100.00% |
| 34 | Kabezi Secondary School | Ntungamo | 100.00% |
| 35 | Eastern Vision College,Kakoro | Pallisa | 100.00% |
| 36 | Kawanda C/U Secondary School,Ssembabule | Ssembabule | 100.00% |
| 37 | St.Mary Assumpta Mella Secondary School | Tororo | 100.00% |
| 38 | Tororo Universal College | Tororo | 100.00% |
| 39 | Kangalaba Secondary School | Tororo | 100.00% |
| 40 | Mulanda Parents Secondary School | Tororo | 100.00% |
| 41 | Nyakabungo Girls Secondary School | Kanungu | 100.00% |
| 42 | Rushoroza Seed Secondary School | Kanungu | 100.00% |
| 43 | Busaale Secondary School | Kayunga | 100.00% |
| 44 | Delta High School,Mayuge | Mayuge | 100.00% |
| 45 | Highway Secondary School,Sironko | Sironko | 100.00% |
| 46 | Maryland High School,Masajja | Wakiso | 100.00% |
| 47 | Namalere Girls Secondary School | Wakiso | 100.00% |
| 48 | Buddo Christian Secondary School | Wakiso | 100.00% |
| 49 | St.Marys College,Namugongo | Wakiso | 100.00% |
| 50 | St.Francis College,Buloba | Wakiso | 100.00% |
| 51 | Kapyoyon High School | Bukwo | 100.00% |
| 52 | St.Josephs Secondary School,Bukwo | Bukwo | 100.00% |
| 53 | Bugalo College,Bwirya Butaleja | Butaleja | 100.00% |
| 54 | Busolwe Secondary School | Butaleja | 100.00% |
| 55 | Butaleja Modern High School | Butaleja | 100.00% |
| 56 | Nyarukiika High School | Ibanda | 100.00% |
| 57 | Nyamarebe Seed Secondary School | Ibanda | 100.00% |
| 58 | Ibanda Progressive Secondary School | Ibanda | 100.00% |
| 59 | Kihanda Secondary School | Isingiro | 100.00% |
| 60 | Isingiro Town High School | Isingiro | 100.00% |
| 61 | Namugongo Seed Secondary School,Kaliro | Kaliro | 100.00% |
| 62 | Kaliro Vocational Secondary School | Kaliro | 100.00% |
| 63 | Bubulo Girls High School | Manafwa | 100.00% |
| 64 | Bubutu Secondary School | Manafwa | 100.00% |
| 65 | Namisindwa Secondary School | Manafwa | 100.00% |
| 66 | Legacy Secondary School,Kiwawu | Mityana | 100.00% |
| 67 | Kiwawu Secondary School | Mityana | 100.00% |
| 68 | Bukedea Secondary School | Bukedea | 100.00% |
| 69 | Biiso War Memorial Secondary School | Buliisa | 100.00% |
| 70 | Bagiire Memorial College,Ngandho | Buyende | 100.00% |
| 71 | Warr Girls Secondary School | Zombo | 100.00% |
| 72 | Pakadha Seed Secondary School | Zombo | 100.00% |
| 73 | Nyakitoko Secondary School | Buhweju | 100.00% |
| 74 | Kaggulwe Secondary School | Butambala | 100.00% |
| 75 | King David High School,Lukaya | Kalungu | 100.00% |
| 76 | Panyadoli Secondary School | Kiryandongo | 100.00% |
| 77 | Bweyale Public Secondary School | Kiryandongo | 100.00% |
| 78 | Kapkwata Secondary School,Kween | Kween | 100.00% |
| 79 | Sigulu Secondary School | Namayingo | 100.00% |
| 80 | Buswale Secondary School | Namayingo | 100.00% |
| 81 | St.Thomas More Secondary School,Gulu | Omoro | 100.00% |
Do you have a story in your community or an opinion to share with us: Email us at editorial@watchdoguganda.com