A total of 449 villages were declared Open Defecation Free (ODF) and 297,907 people in 44 districts under the Uganda Sanitation Fund (USF) were using improved toilets in the Financial Year 2018/2019.
This was revealed by Muzamil Bamuloba, the Technical Assistant for USF during a national dialogue to mark the World Toilet Day on Tuesday in Kampala.
Mr Bamuloba said the USF has strengthened the capacity of service providers and systems to deliver and sustain improved sanitation and hygiene to ensure that the sustainable Development Goal (SDG) 6.2 is achieved.
SDG 6.2 has a target to achieve access to adequate and equitable sanitation and hygiene for all, and end open defecation, paying special attention to the needs of women and girls and those in vulnerable situations by 2030.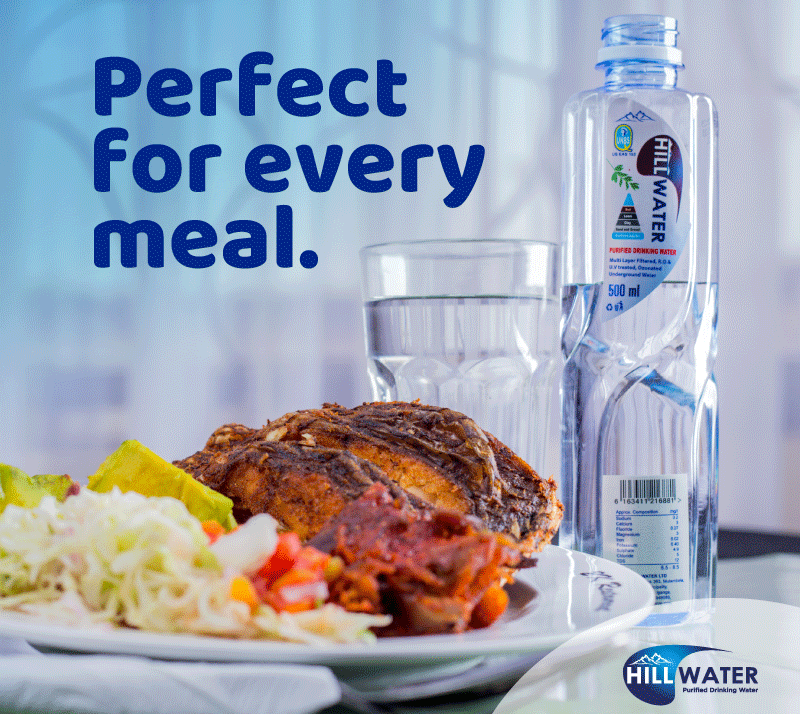 "The USF went into operation in 2011, and in its nine years of existence 11, 354 villages have been declared ODF and by 2020 we are optimistic that six districts such as Maracha, Nebbi Sheema, Bulambuli will be declared ODF," said Mr Bamuloba.
The USF programme will be ending in June 2020.
Representing Julian Kyomuhangi, the Commissioner Environmental Health at the Ministry of Health, David Katwere Semwanga, USF Programme Officer said 673 million people still practice open defecation worldwide whereby inadequate sanitation is estimated to cause 432,000 diarrheal deaths every year and is a major factor in diseases such as intestinal worms and trachoma.
"A toilet is not just a toilet, it s a life- saver, dignity-protector, opportunity-maker. Whoever you are, wherever you are, sanitation is your human right. Use a toilet that is not only safe and private but also comfortable. Open defecation is extremely expensive on our society," said Mr Katwere.
On the other hand, Jane Sembuche Mselle, WaterAid Uganda Country Director decried the slow pace exhibited by stakeholders while dealing with WASH issues.
"As stakeholders we are still slow in dealing with WASH issues and with this pace we are likely not going to achieve the SDG 6.2," said Ms Mselle.
"Our leaders' willingness to get involved in this fight is very critical if we want to achieve our goals."
WASH facilities accessibility still lacking:
In a research report by WaterAid Uganda and Kampala Capital City Authority (KCCA) titled 'Accessibility and Safety, Audit for School Water, Sanitation and Hygiene Facilities in Kampala', WASH facilities in 26 [53 per cent] out of the 49 sampled schools were described as not safe and not accessible.
Nine schools did not have completely safe paths to sanitary facilities.
"Despite the presence of children with disabilities in all the schools, none of the audited school offers 'total accessibility'- from the access path  , main entrance to the school, corridor to classroom block, classroom block to toilet/latrine and within the latrine and other WASH facilities . This means that each of the school requires some work to be done to improve accessibility to WASH facilities by children with disabilities," noted Ceaser Kimbugwe, WASH Project Manager, WaterAid Uganda.
National Pit latrine coverage still stands at 79 per cent:
District reports show that 8 per cent of the rural population, which is 2.47 million people is still practicing open defecation, down from 9 per cent reported in the financial year 2016/2017.
Nationally, a total number of the population without pit-latrine is summed as 3.5 million (2.47 million in rural areas and 970,227.342 in urban areas) whereas the national pit-latrine coverage stands at 79 per cent in 2018 up from 49 per cent in 1997.
Currently, Uganda loses Shs389 billion annually due to poor sanitation, per the study carried out by the Water and Sanitation Programme (WSP).
Do you have a story in your community or an opinion to share with us: Email us at editorial@watchdoguganda.com