A concerned citizen has question the motive, by NTV to host Miriam Otengo, an officer at Ministry of Foreign Affairs on the Mwasuze Mutya programme on Monday.
Hamza Tugume contends that Otengo, has resumed her 'blackmailing tendencies' against her ex-husband, the former Uganda former deputy ambassador to the United States, Amb. Dickson Ogwang. The two had a bitter fallout following accusations of domestic violence. In the aftermath, Amb. Ogwang was recalled to Uganda and the two have had to contend with working together at the Foreign Affairs officer.
Miriam is the younger sister to Rebecca Amuge Otengo who is the current ambassador of Uganda in Addis Ababa, Ethiopia, and also the former Senior Private Secretary to the President.
Tugume also added that Otengo's appearance on TV and social media raises elements of intended malice and blackmail considering that she has been quiet about her alleged ordeal.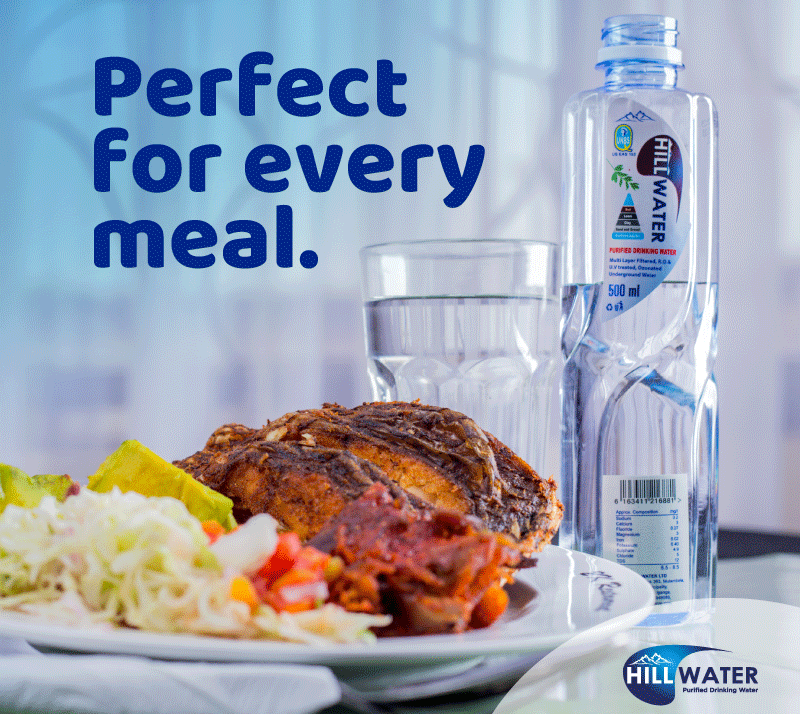 Last week, she rushed to social media to reveal that he ex-husband was behind the British High Commission's decision to deny her a visa.
"Am a survivor of GBV (Gender-Based Violence) and seeking justice. My abuser is torturing and tormenting me. My life is at risk, my career is hanging. This happened on Nov. 2017 in the USA, now am in Uganda. I can't take this, I need help," Otengo tweeted last week.
"At one point in our lives, we all need help, a shoulder, it's this time that I need the help, the shoulder to lean on, I need the justice, and I invite you from all walks of life to the occasion of saving me. Every woman is a potential GBV victim," she added, retelling the same narrative to Mwasuze Mutya host Faridah Nakazibwe.
The allegations have since been denied by Ministry of Foreign Affairs officials.
"It's not possible that even me as a minister, I  do not have the capacity to influence anybody's visa application. The allegation that Ambassador (Dickson) Ogwang was behind denying anyone a visa is rubbish and unfounded so please disregard it," the state minister for foreign affairs Henry Okello Oryem said in response to Otengo's social media claims that Ogwang had a backhand in Britain's decline of her visa application.
Now Tugume has branded her a 'first class liar seeking public sympathy.'
Tugume Hamza's statement in full
MIRIAM OTENGO, A FIRST CLASS LIAR SEEKING PUBLIC SYMPATHY

This morning NTV hosted Miriam Otengo, an officer at Ministry of Foreign Affairs on the Mwasuze Mutya program where she maliciously accuses her ex-hubby Amb. Dickson Ogwang of domestic violence more than 2years after the incident happened that resulted to the latter's recalling from the US.
Her appearance on TV and social media raises elements of intended malice and blackmail considering that she has been quiet about her alleged ordeal. Why does she have to come out now?

There is a lot that Miriam is not telling the public and is simply seeking public sympathy at the expense of the father of her children's diplomatic career.
During the NTV show, Miriam only talks about how Dickson used to abuse her, but does not reveal what would prompt these fights. Not once or twice, Miriam has drawn a knife on her hubby and has ever hit him so hard with a lantern, but she does not reveal this.

Miriam is a serial liar. She is not telling us why she has returned to haunt her hubby 2 years after their separation. In September this year, she was posted to UK and when she tried to process her Visa, the British High Commission denied her Visa because she had lied about the number of her biological kids. She attempted to take along with her the sister's (Rebecca Otengo) kids and when the British High Commission asked her to bring DNA results, she backtracked. Early this month, she attempted to get a diplomatic Visa, but it was again rejected. She has since then taken her frustration on social media claiming that her hubby has a hand in influencing her Visa denial-an allegation that she has failed to substantiate.

Miriam is a slay queen who does not deserve any diplomatic posting, she lacks manners and etiquette of a diplomat. During their hey days in US, she was often in Uganda and left parental duties to her hubby while she hopped from nightclubs to another. It is not surprising that while she even started cheating on her hubby with a Kenyan business man. When her hubby-Dickson landed on her love messages with the Kenyan man, she wailed to a near death asking him to forgive her.

It is not a surprise that during marrying Dickson, Miriam already had a chain of kids from different men, but the ambassador welcomed her even with her dirty past and also welcomed the kids from her past relationships.
Even after the separation, Miriam continued to trail Dickson and abused and psychological tortured him through social media. She even opened an obscene WhatsApp group where she tagged Dickson and openly abused him, while sending nude and nasty photos and videos.

Miriam is simply a sycophant, double-faced opportunist who wants to bring down her humble husband in a bid to serve her selfish gains where she is being influenced by her family relatives including Rebecca Otengo, the current Uganda's ambassador to the Addis ababa in Ethiopia.
My prayer is that the Ministry of Foreign Affairs reigns on this woman before she completely runs out of her mind. She is putting the Foreign missions and Ugandan government in disrepute rather than using diplomatic and arbitrarily means to sort their differences.
Do you have a story in your community or an opinion to share with us: Email us at editorial@watchdoguganda.com