The minister of state for Information and Information Technology and National Guidance, Idah Nantaba has insisted there are some military generals working tooth and nail to see that she is killed.
Working alongside the generals she has refused to name is her longtime political nemesis who Moses Karangwa, the Kayunga District National Resistance Movement Chairman.
According to Nantaba, the Kayunga District Woman MP, her life is in danger now more than ever because she has been told that she will die like former IGP Felix Kaweesi.
"…One soldier in plainclothes told my inquisitive neighbor, who asked to know what soldiers wanted from me with all those guns, – that I was also going to die like [Andrew Felix] Kaweesi killed near his home in 2017…" a statement from Nantaba to a local newspaper, said.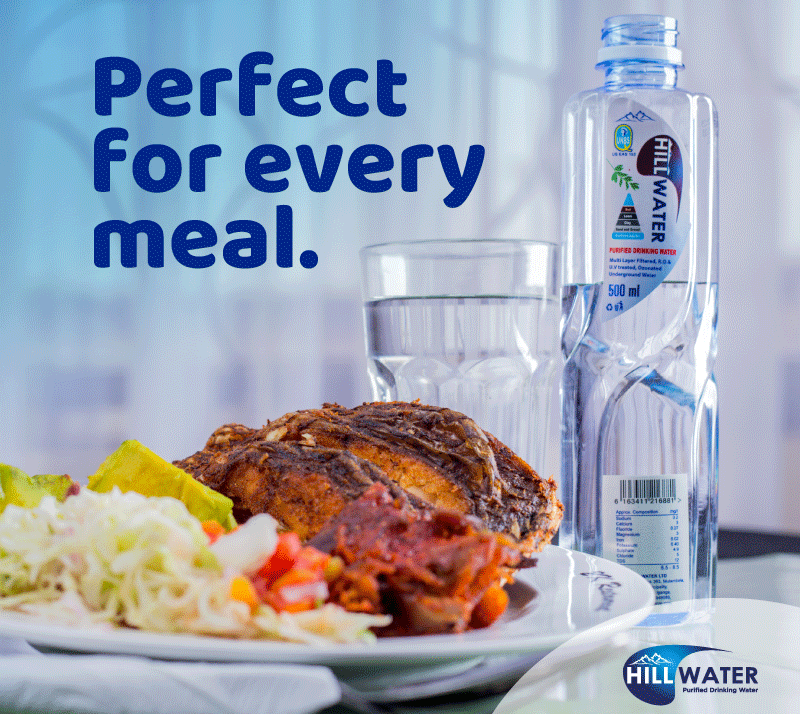 She also claims the said military generals have tried to unsuccessfully withdraw her trusted bodyguard called Tugume, while using the other to track her movements.
Here is Nantaba's letter as of Observer

Karangwa has powerful people, military generals who are backing his land grabs not only in Kayunga but in the whole country.

There are some Special Forces Command [SFC] officers; one called Charity and the other Akampulira who for a long time have been storming my home. One time they invaded my home with soldiers and guns. One soldier in plainclothes told my inquisitive neighbor, who asked to know what soldiers wanted from me with all those guns, – that I was also going to die like [Andrew Felix] Kaweesi [the former Assistant Inspector General of Police] killed near his home in 2017].

Frightened, my neighbor rushed and told me what the soldier had said. We spent two weeks indoors, fearing for our lives. Later they grabbed my bodyguard Tugume and beat him badly. I told the president what had happened to my bodyguard. He responded quickly and asked Sabiiti Muzeyi, now the deputy Inspector General of Police, where he had kept my bodyguard.

Sabiiti told the president that Tugume had assaulted some people in Kayunga in a village called Kirindi. The president asked me to take the two men to him who had been coached by Akampulira to lie that they had been assaulted by Tugume.

One confessed before the president that they were bringing trumped-up charges against Tugume so that he can be withdrawn from me and other bodyguards deployed. Later they deployed a police truck full of soldiers at my home in Busega led by a one Akandiho.

He told me he had been instructed to withdraw my bodyguards and give me others yet the president had already ordered Muzeyi to bring back Tugume. I refused to hand over Tugume. In the meantime, I looked for the president to tell him what had happened. He thanked me for refusing to hand over Tugume because it wasn't him [president] who had sent Akandiho.

He told me to inform him right away if any other attempt is made to withdraw Tugume. Since then, they have never come back. I knew that generals used Karangwa when a policeman tried to shoot me in October 2015, at night at Kayunga police station.

It was Karangwa commanding the police to kill me. My brother Amos Lugoloobi [Ntenjeru North MP] asked me to go to the police station to see how the ballots were being handled. He had got information that Karangwa was trying to rig for those he supported.

When I arrived, Karangwa ordered the police to shoot me. One actually pointed the gun at me and tried to kill me but a certain man shouted; don't kill the minister. Before I knew it, I was on the ground. Actually this policeman fired several shots in the air.

Later another police officer sprayed poison on me. I was hospitalized in Kenya for two months without people in the country knowing because they stopped the media from broadcasting the story. The time I spent as state minister for lands, I fought many big people among who was Karangwa who wanted to steal people's land.

What surprised me most is that every time I tried to help those Karangwa had evicted from their land, I would receive a phone call from a general who this country fears a lot and who no one can dare talk about publicly who advised me to tell the president to put money in the Land Fund to pay for the land Karangwa had grabbed. Some of this land included that of Luyombya.

About 1,000 families had been evicted from that land. I informed the president about the general's proposal and that is how I discovered that taxpayers' money is used to compensate for grabbed land. I didn't support this move and I asked the president to reject the suggestion. Some of my bodyguards were used to stop me from holding meetings about land, which had been grabbed from people.

These would connive with people in State House who tried to stop us from intervening in land grabbing cases. One of my bodyguards, name withheld, was often used to spy on my movements. Actually, impeccable sources told me that this person was in the same area on the same day Ssebulime was suspected of trying to kill me.

Currently, this person was transferred from Nakasero to Entebbe airport. I was told there was a plan to plant narcotics in my travel bag so I could be arrested on my way out of the country. One officer at the airport actually urged me to travel only with a handbag to avoid falling in trouble.

This is how I realized how well-placed the generals working with Karangwa are. There are many people who have lost their lives in Kayunga but Karangwa has never been charged with any offence…Now where is politics in all this?
Do you have a story in your community or an opinion to share with us: Email us at editorial@watchdoguganda.com