Recently dfcu Bank made a decision to return 48 disputed properties acquired during the takeover of Crane Bank after Bank of Uganda sold the latter.
Bank of Uganda confirmed in its 2019 annual report that dfcu Bank had opted out of the acquisition of the properties held under a Ruparelia Group subsidiary – Meera Limited.
Dfcu is expected to return to Bank of Uganda certificates of title for Meera Investments Limited properties and requires Bank of Uganda to pay to dfcu the net book value of the properties recorded in the assets and inventory compilation report as at October 20, 2016.
It is not yet clear how much Bank of Uganda will be required to refund. However, projections show dfcu could demand up to Shs47 billion for properties they acquired at sh10 billion.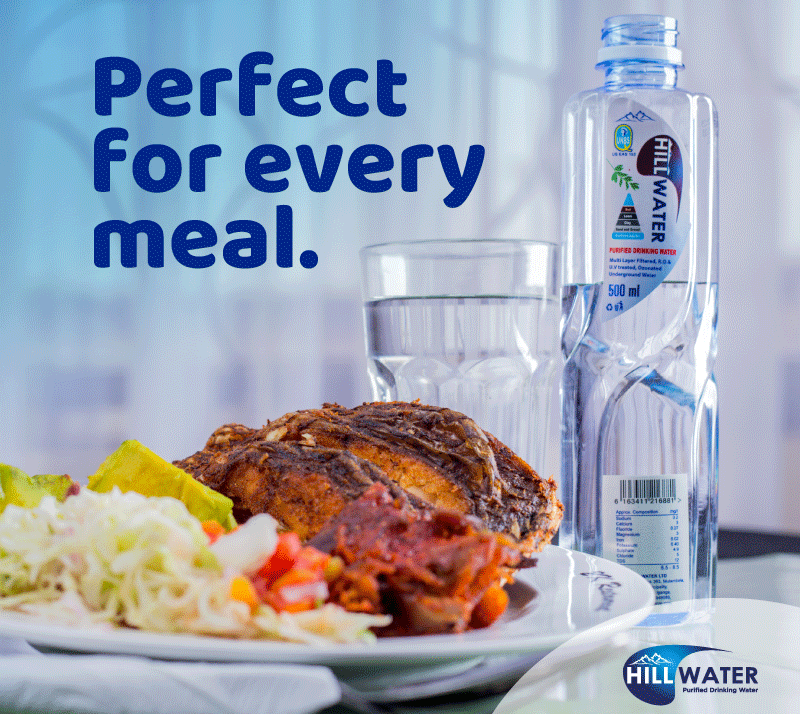 Dfcu's move is seen as a way of averting major losses the bank might suffer as we enter 2020 after court ruled against Bank of Uganda in its case against businessman Sudhir Ruparelia, a major shareholder in Meera Limited.
High Court Judge David Wangutsi ruled in August 2019 that Crane Bank in receivership cannot sue anyone and ordered Bank of Uganda to pay costs.
Whereas Bank of Uganda appealed the case, many see it as a way of exhausting the legal processes before the Central Bank eats humble pie and returns the assets and shareholder capital that disappeared with the takeover of Crane Bank.
What is not worrying for dfcu is not averting bad press in returning the controversial properties, but, Sudhir Ruparelia has also taken the bank to court and is demanding compensation for illegal take over of Meera properties without authorization or payment for rent.
Whereas Bank of Uganda is likely to be advised against paying Shs47 billion to dfcu, but also, dfcu is going to witness an erosion of its assets since it announced its number two slot on Uganda's largest bank scene.
When the bank announces its performances in April 2020, shareholders will not be excited as was the case in 2018 when a jump in profitability for dfcu was the talk of the town. And indeed the proof that after all, Crane Bank was not doing that badly as projected by Bank of Uganda officials.
The fight for Crane Bank assets has left dfcu reputation severely bruised and last year, actually, registered the first decline in it profitability.
dfcu recorded a whopping 51.6 per cent drop in its 2018 profits after tax, registering a fall from Shs127billion to Shs61.7billion.
Analysts said the decline in profits was due to the unending controversy which surrounded the closure by BoU and acquisition by dfcu of Crane Bank.
Dfcu's financial accounts therefore had serious fall in both costs and in revenue.
Speaking after the announcement, the new managing director Mathias Katamba who replaced Juma Kisaame who had left following the controversy, assured shareholders that dfcu would make profits in the year ahead.
This is why the decision to return 48 properties is not good news.
History will write someday that the takeover of Crane Bank was a bad omen for a once stable and low lying dfcu as the aftermath of the take over attracted loss of leaders, money, shareholders, assets and of course reputation.
For example, dfcu has never stopped being in the news for wrong reasons for genuine thefts of depositors money by thieves, leaders such as Juma Kisaame forced resignations, parliament scrutiny of the bank's corporate governance as leaders were caught on the wrong side of business transaction by both Parliament and Auditor General, and certainly the departure of valued Mr. Deepak Malik the Chief Executive Officer of Arise Holdings Ltd, which is dfcu Bank's biggest shareholder resigned from the latter's board of directors last year without giving reasons for his sudden action.
Arise Holdings has 58 percent shares while CDC is dfcu's oldest investor after jointly setting up the bank with the Government of Uganda in 1964.
CDC's move came in the aftermath of the fallout from her partner's takeover of Crane Bank with the transaction attracting industry scrutiny over transparency issues and its European shareholders in the spotlight.
Dfcu's curse is the fact that it was donated the Bank it was not ready to swallow, since Crane Bank assets contributed the lion's share of dfcu's profits and its curse.
The Central bank's capital injection into Crane Bank not only eroded BoU's capital, leaving it Shs37 billion below the statutory minimum capital requirement as at June 30, 2017, six months after dfcu acquired Crane Bank.
Yet from October 2016 to June 2017, according to the Auditor General Bank of Uganda had injected Shs.473bn into Crane Bank as intervention costs. This amount is still questioned.
Even then, when in January 2017 BoU sold assets and liabilities of Crane Bank at only Shs 200 billion (on credit) to dfcu, it was flagged there was something shoddy about the deal since at the time Crane Bank was valued at more than Sh1.3 trillion.
It remains to be seen what dfcu's move is intended to yield, and what Bank of Uganda will do about the demand for compensation from dfcu. There are several cases in court surrounding the sale of crane of Bank and so far, reports and investigations are not helping the cause of Bank of Uganda, or dfcu. Surely, dfcu should better cure its wounds before they become cancerous by re examining where the Crane Bank deal went bad and repair the crack immediately.
Do you have a story in your community or an opinion to share with us: Email us at editorial@watchdoguganda.com