By Samuel Katwesigye
Kabale district is located in the south western corner of Uganda.
The main route to kabale from Kampala capital city is six hours and 32 minutes which is approximately 409.8 km by road.
The district is inhabited by the bakiga people, a tribe that migrated from Rwanda into Uganda around 1889.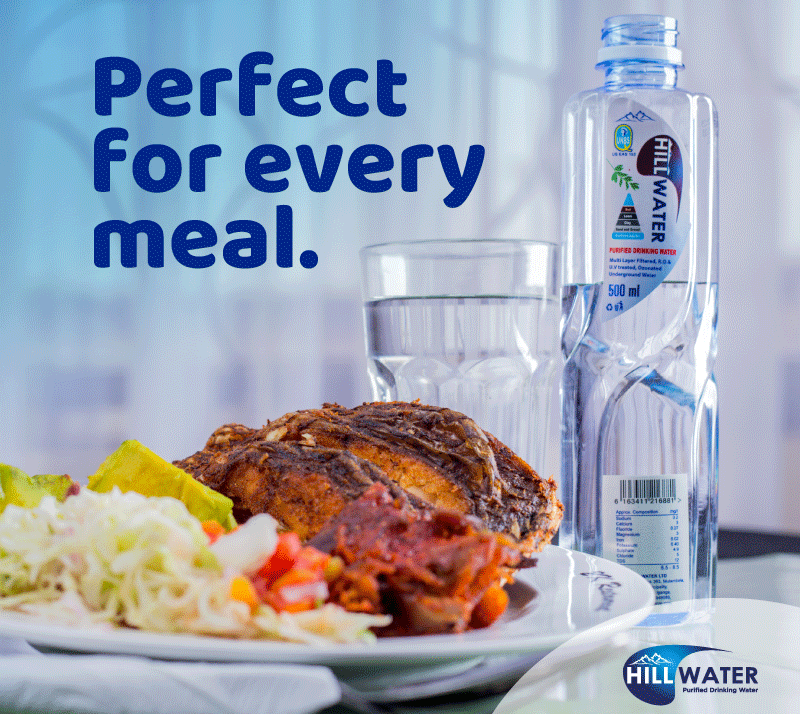 It is said that in the beginning, this place [Kabale] had a small stone which was called 'ka stone' and thus in the local language translated to kabale, that's where the district derived its name from.
Kabale has a lot of tourist attractions that truly would make you want to visit and see.
Now we bring you the greatest sights you shouldn't miss in case you travel to kabala.
Chimpanzee/gorilla tracking
Even standing sculptures of gorillas in the main round about as you continue your voyage to Kisoro or turn to head to Rwanda through katuna show you that kabale is profoundly densely populated with the gigantic primates.
Covering an area of 321 square kilometers is the sanctuary (Bwindi Impenetrable National Park) and habitat to these herbivores.
These mountain gorillas amount to a total of 60 in this conservation and it's regulated by the Uganda wildlife authority.
Lake Bunyonyi/lake of small birds
The lava dammed lake is just too amazing when it comes to touring. It has breath taking views where you totally inhale oxygen not polluted by fumes and gases from motorists and industries like the capital city.
Bunyonyi in the native language means small birds and harbors up to 200 bird species including Herons, egrets, African Harrier Hawk, grey crowned cranes among others.
The lake is the second deepest after Tanzania's Lake Tanganyika in Africa with up to a maximum depth of 900m approximately 2953 feet. The lake is also the feature that appears on the 5000 shillings currency note of Uganda currency.
Islands of lake Bunyonyi
These are also a magical thing you wouldn't want to leave kabale without seeing.
First, I will brief you of the smallest and no life supporting island found on lake bunyonyi. It is so small to even enable you to sustain a living there for a couple of days. Known to most as the punishment island it is a place where girls among the native tribe of the bakiga were taken and abandoned provided they had acquired a pregnancy outside wedlock.
Kyahugye Island
If you a person who is into game then you shouldn't leave kabale without passing this place. Impalas, kobs and zebras which were all relocated from lake Mburo national park are among the game you see already while cruising on the waters of bunyonyi.
[media-credit id=1 align="alignnone" width="850″]
[/media-credit]
Spectacularly they give you a tip of the iceberg of what to expect should you enter the island. This is so magnificent and trust me you can never visit lake bunyonyi and stay the same and therefore consider it a must go should you travel to kabale.
Hill Trek
I dare you to make a trek up the hills of kabale that's when you will realise that not all that glitters is gold because the beautiful orange sunset that reflects in the lava dammed lake could actually make u suppose there is lava in it profusely.
The way the lake snakes around a number of hills and the distinguished islands make you have breath taking moments you wouldn't want to leave without your camera capturing.
Iron smelters / Abaheesi
You want to really figure out best these people concentrated on this hill can do well, you're lucky to have come and view how in the ancient times people made sharp cutlasses, knives, pangas among others.
The skill is so great which these people use along with their nice shaped habitat huts which would make you have a true view of the traditional ancient society all in the bakiga community situated in kabale district. Their art of iron working is definitely so great and thus it requires one to pass by for this eye-glance for a one time in your lifetime.
Katuna/Gatuna
Katuna is a town approximately 28 kilometers south of Kabale by road. This place is the entry point or boarder line between Rwanda and Uganda.
Katuna is place of business and though there is no bank, money changers deal in the exchange of currencies and money which will maybe include Uganda shillings, the US dollar and Rwandan francs. At least of all places to go when in Kabale this one can't go unnoticed and thus a great place to go and spent an hour or two.
Bakiga Nation Festivals
Given the right timing of the year you could meet on these various celebrations and festivals of the people of the kigezi lands aka the Switzerland of Africa which is derived from the beautiful terrain and topography of these lands.
These streets hold festivals early in the year and the revelation alias Bakiga Nation where you come to see them do what they do best in terms of culture.
Famous for their ground breaking dance and energetic rhythm is the kitagururo not to forget is the nutritious and loved cultural drink Obushera which also comes in different forms for example Enturire.
The music will light your soul on fire and make you fall in love with these people. It's a night to remember if you get to attend this festival.
Nyakagyera cave
This is the sacred cave of the bakiga. Forgotten or not famous to even most of the natives themselves, you could pass and leave without paying a visit.
Journey to the tortuous place over a reclaimed wetland just below the highest point in kabale is where the cave is situated.
It is believed that when the bakiga [people of the mountains] invaded these this area, they forced out the original inhabitants the Batwa pigmies into forests. The cave is now home to birds and bats and at the entrance you're welcomed by shrubs and small trees.
Ihimba hot springs
Ihimba hot springs are located along kabale-katuna road in kabale district which in total is approximately 8 kilometers from Kabale town Centre.
The hot springs are surrounded with myths that they possess divine powers to heal daily pains like backache and other pain around the body.
The laboratory of science has come to discover that these waters possess mineral components like magnesium chloride, calcium sulphate and calcium phosphate.
Do you have a story in your community or an opinion to share with us: Email us at editorial@watchdoguganda.com