The State Minister for Defence and Veteran affairs, Rtd. Col. Charles Okello Engola has asked Acholi political leaders to preach peace ahead of hate speech.
Engola who was speaking at the handover ceremony of Tarehe Sita 2019 projects in Acholi subregion on Thursday said that peace is the general requirement that every community need to develop whereas hatred destroys unity.
"Political leaders in this region, this is the time you start preaching unity among the people and accept to work with the government for the betterment of your areas. We need to avoid hate speeches because they have caused bloodshed and enough is enough," said Engola
He asked people of Acholi not to listen to leaders who don't work towards their interest. Engola also proposed to the district leaderships to organise exchange visits amongst themselves to learn from each other which will promote unity amongst them.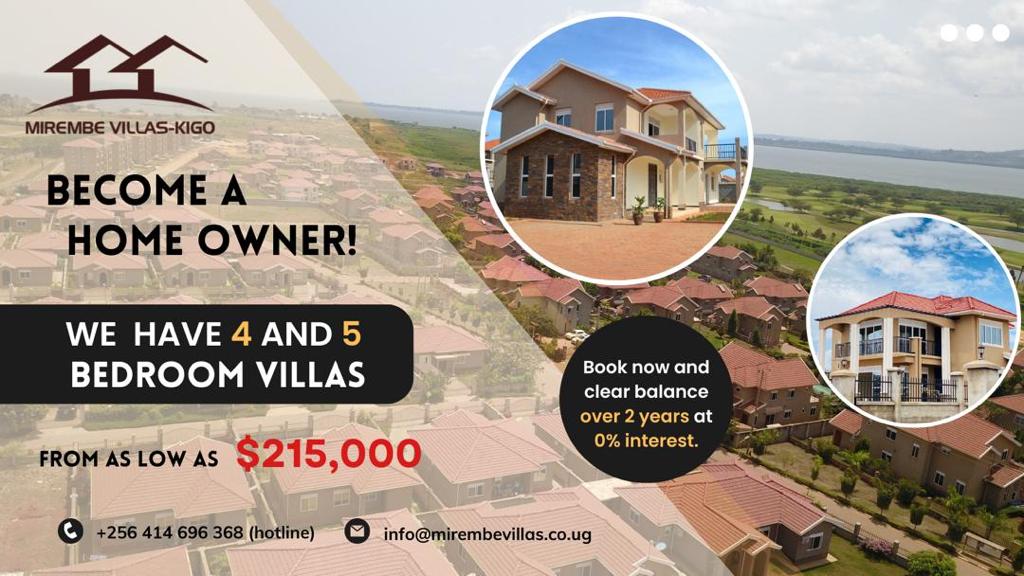 "The President is a peacemaker world over and he loves to see everyone in the country wealthy. That is why we see the Uganda People Defence Force (UPDF) carrying out various projects to support local communities," he added.
Engola further thanked the people of Acholi for embracing peace through fighting the Lord's Resistance Army (LRA) and asked them to fight illiteracy by sending children to school, keep healthy and drink safe water.
He added that it is the reason the UPDF undertook the three key projects of renovation of schools and health centres in the districts of Acholi.
During the celebration of 38th Terehe Sita held in Kitgum district this year in January, UPDF carried out projects as a way of giving back to Acholi people following their suffering during the Kony wars.
Among the projects was; repairing of an Anti retroviral clinic and the waiting shade in Kitgum referral hospital, repair of the Anti retrial viral clinic and a private ward at Pader Health Center.
Renovation of two class roomed blocks at Wol community Secondary School in Agago district, the building of a water harvesting pool, solar power and restoration of Padibe Health Centre IV.
UPDF also handed over complete renovations and constructions new structures in Acholi west these included; St Kizito Primary School Aywee in Gulu district, Ome primary School in Amuru district, Koch Goma Health Centre III in Nwoya district and Lanenober health centre III in Omoro district.
General Ivan Koreta who represented the Commander Defence Forces (CDF) General David Muhoozi thanked the people of for their cooperation and fulfilling the strategic desire of UPDF being the people's Army.
"After all, we are your sons and daughters, therefore our strategic alliance has led to these fruits, take them as gifts from UPDF. We undertook these community projects in appreciation and recognition of the contribution made by the people in the region for peace and stability," said Koreta.
The woman member of parliament for Kitgum district Lamwaka Margret applauded UPDF for exhibiting professionalism in all fields.
"Those days, the military was the most feared people and all they did most was to torment and kill by shooting which is not the case. I urge the community to work and support UPDF in all walks of life. We thank you for the new development you have brought in our region,"
Do you have a story in your community or an opinion to share with us: Email us at editorial@watchdoguganda.com