When Robert Bagonza, our guide, showed us the Grey-Cheeked Mangabey perched in a tree, most of my colleagues couldn't help but laugh.
Laugh because the word 'Mangabey' sounded new and strange to most of us. T
'Mangabey' would later on be used to refer to whoever had a grey beard.
Bagonza was taking a group of journalists through an early Saturday morning tour of the eight square metre Bigodi Wetland Sanctuary, on outskirts of Kibale National Park, in Kibale district.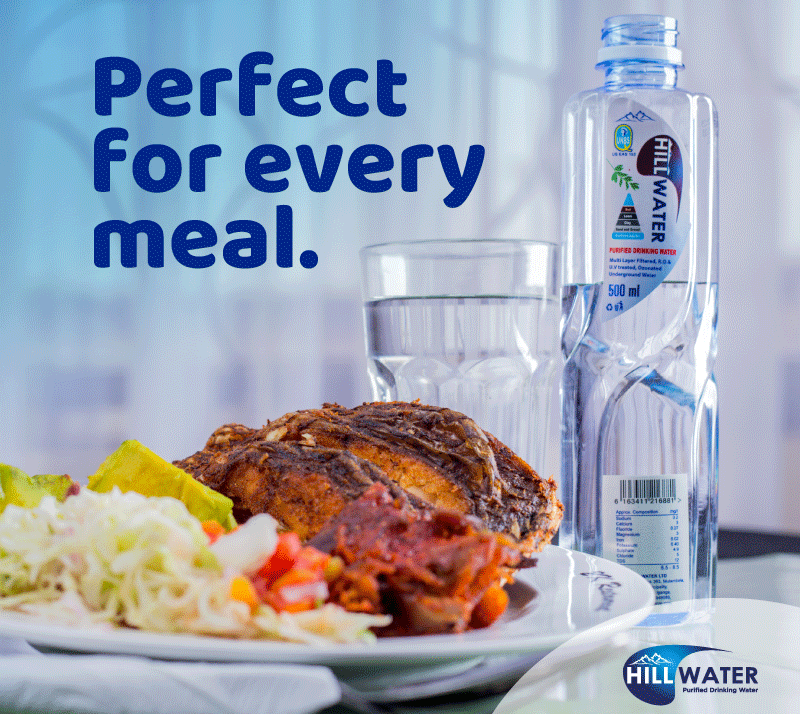 The swamp, about 40 kilometers outside of Fort Portal town, is home to 200 bird species and eight primate species.
It also boasts hundreds of tree species such as figs, palms, papyrus plus the yellow barked acacia.
The Grey-Cheeked-Mangabey was the first of several other monkey species that have made this swamp home. Known for its long limbs, this particular special also spots a 'ruffled tail that is longer than its body and a distinctive mantle of long, lighter-coloured hair over its neck and shoulders'.
Others species spotted included the red colobus monkey and red tailed monkey (the smallest at three kilogrammes), black and white colobus monkey, blue monkey, vervet monkey and the L'Hoest monkey.
However, it's the Great Blue Turaco – a bird known to be so loyal a lover, it will stay single when it loses a partner – that took our breath away during the two hour tour that was rushed after the skies suddenly opened up.
The Great Blue Turaco is also the emblem bird of Kibale Association For Rural and Environmental Development (Kafred), a community-based organisation that supports eco-tourism in the area.
Earlier, upon arrival at the Kafred offices at 7am, Bagonza shared the Kafred story, before we embarked on the trail along a wooden boardwalk, soft ground and thick papyrus.
The trek was part of activities to mark the United Nations World Wildlife Day due March 3 in Arua District. It will be celebrated under the theme 'Harmonious Living between wildlife and people.'
Kafred was started in 1992 by Mark Noonan, an American Peace Corp along with six locals. Its main objective is to help communities benefit from tourism.
"First of all, you will need to tuck your trousers within your socks because the swamp is full of red ants. Otherwise you might just become the next Michael Jackson," Bagonza advised as he imitated something that resembled a moonwalk.
We duly obliged before he went on.
"When Noonan and his colleagues fronted the idea that the community could start collecting money from tourists who wanted to watch birds, the elders were skeptical, saying these young men wanted to sell the wetland to whites," Bagonza narrated.
At a meeting with the elders, John Tinka, one of the founding members says, a resolution was money from the project they were fronting was to benefit everyone and thus the birth of Kafred.
The organisation currently boasts about 278 members.
The members, especially the women have been empowered to make environmentally friendly products such as beads necklaces from recycled paper as well as mats, rugs, decorative wall hangings and the like from papyrus and palm leaves.
These are later sold to tourists or exported.
The revenue generated from these products and the nature walk then flow back to the local community in form of different projects such as the construction of a primary and secondary schools as well as giving out soft interest free loans.
However, Odomolo Akampulila, Kafred's assistant programme's manager noted that Bigodi does not do community revenue sharing but instead fix a need.
"Say we want to build a school, we shall do that. Both Bigodi primary and secondary schools were started with our earnings," he says.
"Our core values are transparency, accountability and quality service which we are sure have helped propel development of eco-tourism in the region."
Akampulila is quick to add that as one of the only surviving community-based projects in the country, the initiative has won several awards including the '2017 ToDo Award' as well as the 'African Responsible Tourism Award.'
The swamp and community walk, we were later to learn, is an add-on activity from the nearby Kibale Forest National Park, home of 2,000 chimpanzees.
"What we know is that rarely will anyone leave the comfort of their homes to come and walk around a swamp. A tourist will however come to track chimpanzees at Kibale Forest National Park and then get a recommendation to visit Bigodi Swamp," Akampulila said.
This way, they get to tap into the overflow of tourists who flock the district.
A Bigodi swamp walk costs about Shs10,000 for Ugandans and Shs82,000 for foreign tourists.
As for Tinka, whose father and grandfather before him were born and hunted the vast Kibale Forest, the idea to conserve the swamp opened doors for several other opportunities.
A trained teacher, Tinka left the profession in 1992 to concentrate on conservation.
"For example we got in touch with Unite for Environment' to train teachers on the advantages of conservation. This is one of the disciplines that they pass onto their students," Tinka says.
And through conservation, the Grey Cheeked Mangabey and butterflies have managed to live harmoniously with the locals, mainly farmers who til lands surrounding what used to be just a swamp – 27 years on.
Do you have a story in your community or an opinion to share with us: Email us at editorial@watchdoguganda.com