By Catherine Apolot
Early this month, Dembe Fm presenters Jacob Omutuze, Senior B, William Tomusange hosted Shasha Brighton at the radio's studios in Namuwongo. Sandwiched between the three men, the musician was clearly uncomfortable.
Rightly so.
In a video that has since gone viral, the presenters throw lewd statements that could have left listeners left cringing.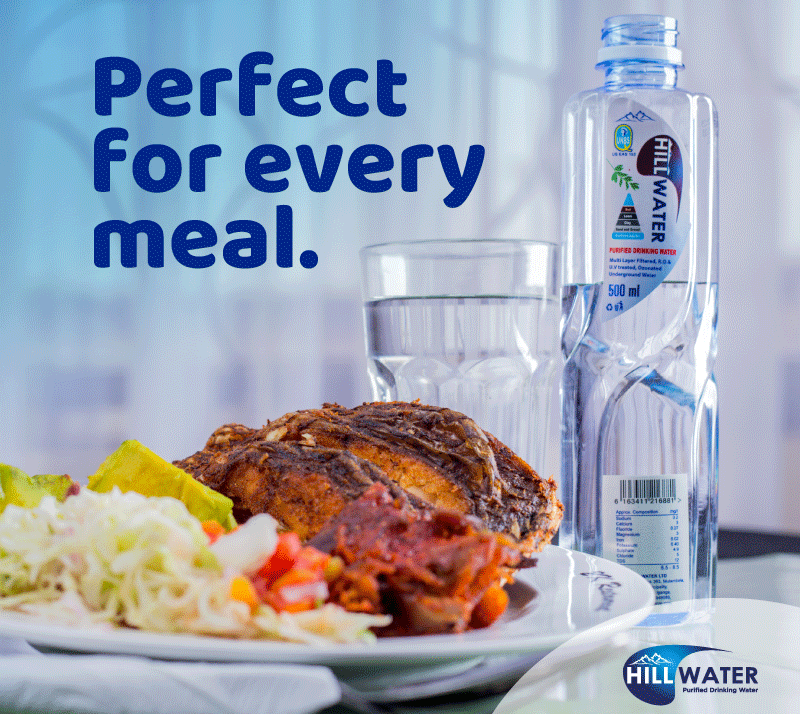 The two-minute video, posted by Henry Kakensa on November 2 video kicks off with Jacob 'forcing a hug' while his colleagues cheer him on and laugh.
The others then take turns to feel her soft fingers as Jacob runs his hand against her face and neck.
 "Look at this neck," he says before the musician then asks them what could be his problem and 'leave me alone.'
"Imagine that voice singing for you very early in the morning," they continue talking as an unamused Brighton stares at them, probably wondering why she did not enjoy the company of her friends instead of appearing on Africa Koona.
"Imagine, what else is brown, if the waist is this brown?"
Cornered, she eventually asks for help from a fourth man in the tiny cubicle that passes for Dembe Studios. But not before the presenters make remarks that could be taken for wanting to have sex with the singer.
The video then comes to an abrupt end.
When Kakensa posted the video, he asked; "Is Shasha Brighton this attractive that three men had to go into this form of excitement when they hosted her? What were the listeners doing while all this happened?"
It has been reposted several times with activists calling on Nation Media Group to discipline the unruly men.
On Tuesday, activist Rosebell Kagumire posted, "Dear Dembe Fm you need to stop this nonsense right now! When women are invited to radio programs and are on camera, and your presenters choose to behave like this, it leaves almost no room for a woman to bargain in the face of invasive behaviour which have no room in a professional settings. Whoever is in charge at Dembe FM needs to act now!"
"Many will say 'she enjoyed it' which is long used term to describe women's response to predatory behaviour but the issue is never about what she chose to do in the face of this unprofessional behaviour from three grown ass men, it is about what these men are doing."
According to Kagumire, the said video makes you think twice as a women if you are invited to such a show!
"The touching of this women is way way out of line! I hope Nation Media Group looks into this! Make media environment safe for women!
Really disgusted!"
Kagumire's post elicited condemnation for the men's behaviour.
Lindsey Kukunda said "Couldn't watch more than three minutes. The woman is clearly uncomfortable and the men are clearly allowed to think with their penises 24/7. When he touched her neck, I'd seen enough."
Jan Amito was overly disgusted.
"The safety of women and girls in the entertainment industry needs to be amplified today more than ever. Surely Dembe FM and NMG need to be held responsible for this kind of GBV."
Lydia Namubiru chipped in. "Uncomfortably smiling because while these lumpens have nothing to lose, she is there to promote something, to work, and so must remain amiable to ensure that happens. What disgusting men! Msschwwwt!"
The men were not left out.
For example Antony Otushabire said the behavior of the men was extremely unacceptable. "These goons in the name of presenters should be punished for what they did to this lady. They deserve to be fired because they behaved as if they have never seen a blackboard."
Brian D. Wheeler wasn't sure what was being said, 'but clearly from seeing the unsolicited touching and her uncomfortable reaction – this is definitely inappropriate behavior.'
Dembe FM management is yet to respond to the calls.
Watch video;
Is Shasha Brighton this attractive that three men had to go into this form of excitement when they hosted her? What were the listeners doing while all this happened?

Posted by Kakensa Media on Friday, November 2, 2018
Do you have a story in your community or an opinion to share with us: Email us at editorial@watchdoguganda.com