By Denis Jjuuko
Over the weekend, I joined Rotarians on a cruise to raise money for Kikandwa Health Centre. The cruise was organized by the Rotary Club of Kampala South. We boarded MV Kaawa, an old cargo ferry, at the Portbell pier and sailed for a couple of hours to I don't know where. There were many of us, some on water for the very first time. Kampala South organizes this event every year.
At Portbell, there were a ferry or two and one semi-luxury boat. As we sailed, I kept looking out for any luxury boats taking tourists around. I saw two small speed boats otherwise the entire lake, peaceful with perfect weather, was empty of anything save for a few guys on canoes probably on routine rudimentary fishing expeditions.
The islands that dot this part of the lake looked uninhabited, which is probably a good thing given climate change issues. From the top deck of MV Kaawa where I spent most of my time, I saw shorelines that were devoid of any meaningful economic activities. The Gaba landing site was actually an eyesore and a few other such areas.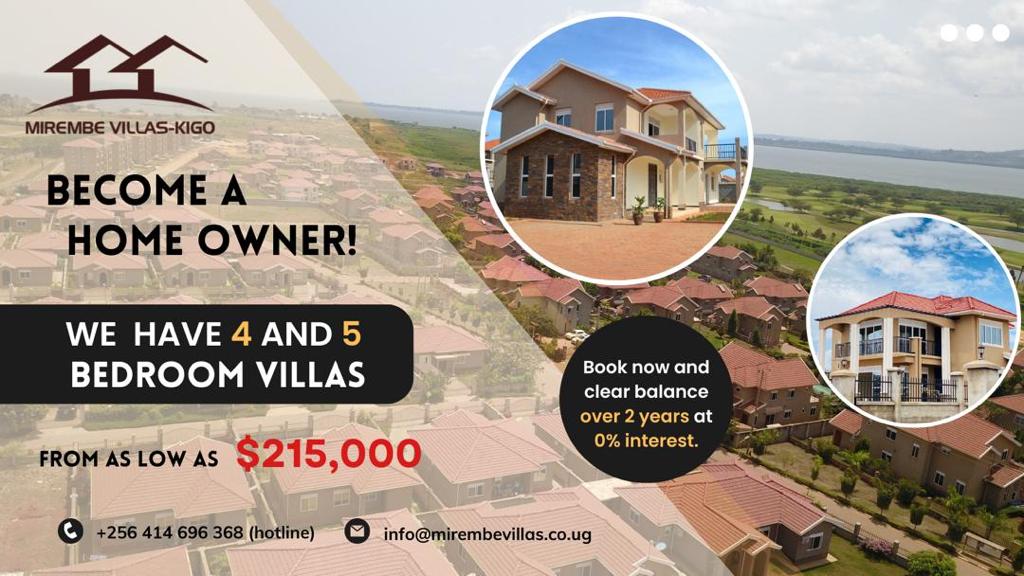 Anyway, the cruise revealed to most of us what an opportunity we have got but hardly use it. Victoria is the world's second largest freshwater body in the world. It is located on the Equator, which guarantees perfect weather conditions for tourism throughout the year. The country's only international airport's runway almost touches its water. A tourist can arrive at Entebe, clear out and in a minute is on a cruise enjoying freshly fished tilapia and eating organically grown pineapples — some of the sweetest you will even find anywhere in the world.
Floating restaurants and bars should be the norm on Lake Victoria rather than the exception that they are today and people like me should not be waiting for October to go on cruises for fundraisers. Each of the islands I saw has a story to tell that a tourist would enjoy before dinner or lunch is served. In cities like Dubai, they have these floating restaurants on 17th century dhows. They are always full of tourists and belly dancers providing entertainment, which is just spinning 360 degrees while dressed in illuminating costumes. And people pay for that!
If we turned Lake Victoria from being an idle lake that it is today, we can create lots of jobs for Bazukkulu. We just need to point investors to this wonderful opportunity and provide the right incentives. With proper luxury ships, people can spend an entire week on water. Board at Portbell or Munyonyo and sail across East Africa with stopovers here and there. Some well to do Ugandans go abroad on such cruises where they spend lots of dollars. They can spend some of it it here.
And even when it is not tourists, with the right vehicles, there are many things that we can do. Ugandans love luxurious wedding receptions. Imagine having your 500 guests sailing on water as you celebrate your marriage. I am sure lots of people would enjoy that. Such boats would create millions of jobs. Corporate bodies would be hiring them out for their events. Hotels would have competition and probably stop charging exorbitant rates for Matooke and groundnuts. However, these should be vehicles that are properly fitted for such events. They should be at least semi-luxurious. On MV Kaawa we had improvised toilets, bars, chairs and everything else because it wasn't meant for activities like we were enjoying on Saturday. However, if you find anybody who attended this fundraiser and they say they didn't enjoy, then they would need to be checked into an asylum or something like that. Even when it docked back at Portbell, people didn't want to leave.
I know such boats can be expensive and entrepreneurs may fear to go for such ventures and prefer to invest in much more trusted real estate and other sectors. So ship building companies could be attracted here and offer boats to entrepreneurs on leases just like some airlines do with planes. And this shouldn't be limited to Lake Victoria. There are many other lakes in Uganda where such services may be needed.
Also, like I have written before, public water transport on Lake Victoria can decongest the Jinja-Kampala-Masaka highway. Instead of using road, people can board a boat from Jinja to Entebbe and then towards Masaka. The docking areas along the route would develop as well. The Bazukkulu would have lots of jobs.
The author is a communication and visibility consultant. djjuuko@gmail.com
*Rotarians on MV Kaawa during a fundraiser over the weekend
Do you have a story in your community or an opinion to share with us: Email us at editorial@watchdoguganda.com