By Denis Jjuuko
On Saturday July 31, 1993 I woke up early and got ready for something special. It was a different Saturday because I was excused from the house chores and for the first time in my life, I was to spend a whole day watching TV. Miles away, Ronald Muwenda Mutebi II was being crowned the 36th Kabaka of the Kingdom of Buganda. It was a day of unimaginable proportions looking at the magnitude of people at Naggalabi hill in Buddo, a few miles south of Kampala.
The Uganda Television (UTV), the country's only TV station at the time had left no stone unturned as for the first time in 14 years, it was able to telecast an event live. UTV had lost all its live broadcast equipment during the war that toppled Idi Amin in 1979. As you read this, Ssaabasajja Kabaka Ronald Muwenda Mutebi II marked his silver jubilee yesterday at an event held at the Lubiri (Palace) in Mengo. A very big turn up including many high raking guests attended the celebrations.
Mutebi is the first king anywhere in the world to achieve what he did. There is no king or kingdom that had ever been abolished and got reinstated. Although Mutebi wasn't the Kabaka in 1966 when Milton Obote abolished the Kingdom, he managed to take the mantle and have the Kingdom restored. It says so much about his ability to galvanise people.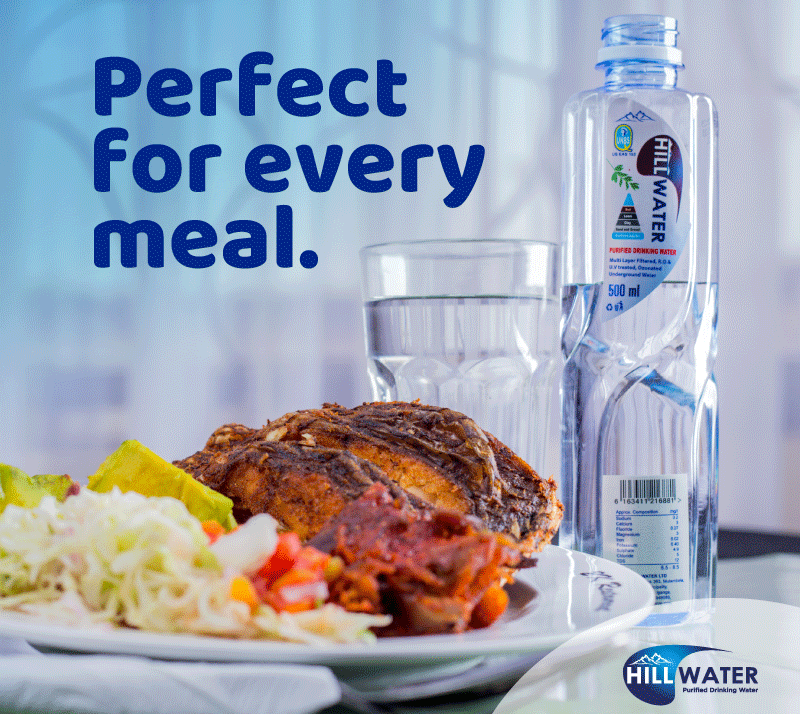 There aren't many people who expected Buganda to be what it is today before that day in Naggalabi. Today, Buganda is modern in outlook and pushes an agenda that advocates for policies that are good for our country. Even though it hasn't achieved a federal status that it clamours for, it still manages to push for ways to get its people out of poverty. In fact, sometimes when government programmes aren't being embraced, they call upon Buganda to help them. The massive immunization campaign that kicked polio out of Uganda comes to mind. Many people had refused to embrace immunization until Kabaka Mutebi immunized a child I think in Mawokota County. Today, the Kingdom is pushing for many poverty alleviation programmes including coffee and food growing campaigns.
People now embrace Ekisakaate, a cultural camp, across the country. Apparently, what Nnaabagereka teaches kids in that camp is not only good for Baganda kids! A politician from Western Uganda appealed in an article in the media to have Ekisakaate in that part of the country.
Buganda has also somewhat become corporate using its massive appeal to launch income generating projects that are massively employing people. Activities to mark the Kabaka's silver jubilee have been on a large extent commercial. Perhaps, today than ever, the Kingdom understands that it can only be relevant if it delivers services to its people. A new mineral water brand, Olwendo, has been launched as activities to mark this year's anniversary. The Kabaka opened a new building named after one of his grandfathers, Kabaka Mulondo, at the Buganda Royal Technical Institute at Lubaga hill. The Kingdom's radio station got new digital studios which are located in Masengere, a building that had stalled for nearly 40 years. And K2 Telecom got into a marriage with Airtel.
For a Kingdom that is nearly 1,000 years old, symbolism is important. The Kabaka will start using the Twekobe in the Mengo Palace as his official office and residence. It was revamped and furnished ahead of the celebrations to ensure that it is in a state that meets the expected standards. Over the weekend, the Katikkiro moved into his official residence known as Butikkiro for the very first time in 52 years.
There is a lot that Kabaka Mutebi has achieved key among them is to ensure that he remains on the throne as there have been many challenges especially the 2009 riots that led to the closure of the Kingdom's radio station for 13 months. People rioted after the military blocked the Kabaka from attending a function in Bugerere, one of the 18 counties that make Buganda. President Yoweri Museveni would reveal later that the Kabaka wasn't answering his calls. The two mended fences and signed an agreement in 2013. Museveni attended the coronation anniversary that very year.
Mutebi dedicated his reign to the youth and he has galvanized them in ways that one cannot imagine. One would expect that there wouldn't be many young people interested in culture. That they would be on their smartphones being "global citizens." Young people are still embracing their culture. For example, they still respect traditional kwanjula (introduction) ceremonies, don't marry their clan mates and name kids according to their clans. Many use their smartphones to argue cases for Buganda.
However, there is still a lot that the Kingdom needs to do. Getting its people educated and out of poverty is a key aspiration espoused in the Kingdom's fourth major tenet of poverty alleviation. Disease is another issue like for many poor communities. The Kabaka has asked his Katikkiro to redevelop the Mengo Palace, which is 260 acres of shrubs today.
The writer is a communication and visibility consultant. djjuuko@gmail.com
Do you have a story in your community or an opinion to share with us: Email us at editorial@watchdoguganda.com