My name is Ssalongo Godfrey Kitondekiggya. I was born to Joyce Nakate and the late Stephen Kabali, my mother and father respectively. Whereas dad died early in our lives, mum lived with us in Bwanika Kabanga in Mpata sub county, Mukono district.
Growing up was not easy. We were 11 siblings, and our mother had to look after us off the little money she made working all the way at Kasaku tea estate. I managed to finish my O level at Seeta College and finally completely my Senior Six, somehow.
My Journalism story
I have always loved to be a journalist. However, I became one by accident. I started freelancing with Impact FM radio owned by Bishop Sserwadda. It was 2002. I was based in Kiziru, Mpuunge landing site. We spent our life by the lakeside or the lake. However I was a born again young man, I used to listen to Impact radio station. One day I heard an announcement that if anyone gathered news in their locality, they could share it with the radio. I started right away. They provided the line I would call on, and they called me back. It felt good hearing the anchor announcing my name as the reporter for the story. I never made any money from it, but, it was fun and exciting for me.
Then one day, I was invited to visit Dr Sserwadda's church and visited the radio station too. I was so happy. Doing reporting voluntarily for Impact fm exposed me to a number of people and opportunities. I was also a member of Top Radio fans club and my favourite presenter was the late Katende Mukiibi. He died in the 1990s.
After about five years gathering news and no formal training, I enrolled for a certificate in journalism at Adept Institute in Mukono. I upgraded to a diploma at UMCAT in Kampala. At this time I was already employed at Dunamis Radio.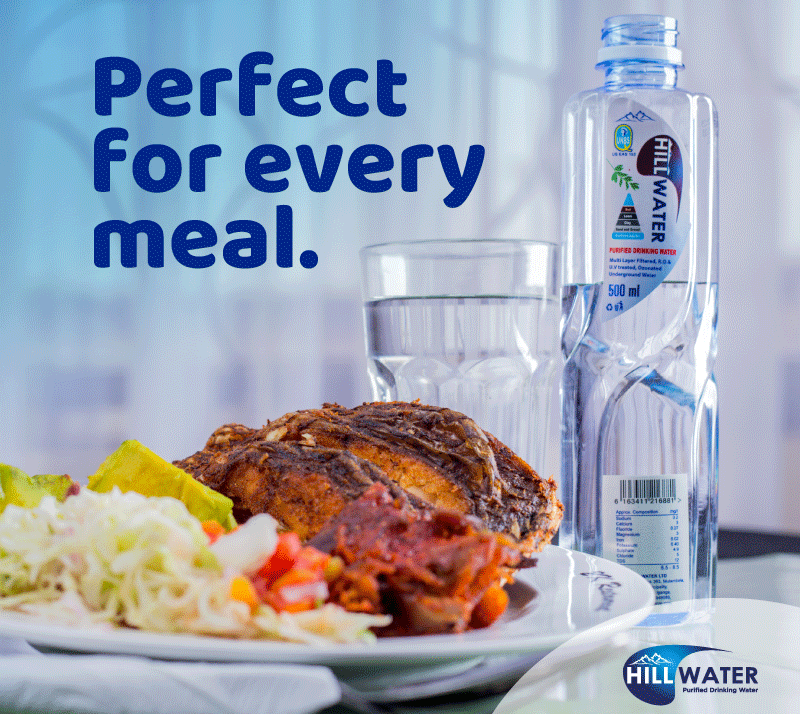 Joining Dunamis
I joined Dunamis in 2009 as a news anchor. I also did field reporting. In 2010, I got a talk show called Tuula Twogere where we talked about self development. In the meantime, a vacancy fell at the political show Embeera ya Leero when the person doing the show was stopped. I took the slot.
The year 2011 was critical for me as it was an election year. It sold me a lot. I used that year to bring about changes at Kojja Health Centre IV. I got a tip that the district officials had hired the government facility to a private operator. Poor people there were therefore charged exorbitant costs to access medical care. I was threatened a lot to stop the programs I was doing about the hospital. I didn't stop. Instead, I became more vocal. They threatened me with losing my job. I was ready to lose my job.
Finally, the health centre was returned back to government hands. It was a victory for both the locals and the young me who needed to grow in confidence that journalism can bring about changes in the society. I have done more programs on health issues and I am proud of it. I have seen hospitals like Kawolo hospital in Lugazi, improving its services because of Dunamis reports.
Looking back
Radio has put me in the limelight as a fearless and uncompromising journalist. From that show, I have seen my career grow, meet new and important people. I have seen enemies meeting here and talk about their challenges, and actually some have left as friends. That makes me proud and happy about my job.

I will never forget meeting a young man who showed me a shop and told me, "This business is here because of your program. I got an idea from it and it keeps me inspired."
In 2012, we started a program Omuzingo gwa Dunamis. I didn't know how it would turn out, but I got an idea that few people knew the Bible cover to cover. As a Christian radio, we have a duty to help people read and understand the Bible. This is one book I have read cover to cover more than three times. I believe if there is anything one needs to be truly human, it is in the Bible.
So, I wanted people to love the word in the Bible. We started with small presents. But now, we give out cars, land titles, cash prizes, motorcycles, cattle, etc. These are just to motivate winners, but the intention is to teach the Bible to our listeners.
Personal Achievements
You cannot believe I was giving out cars and land titles when I was still moving on foot and renting. I thank God I have since transitioned to the landlord status. That said, I was moved when I was awarded with a Gold medal as a Ugandan hero by President Museveni. That was 2016 Independence day. People ask me where I fought from, I tell them that I have fought with journalism and at Dunamis radio. There are battles that don't need guns, but, it is here were ensured Operation Wealth Creation inputs are properly put in right places. Don't you remember the time Media Centre boss Ofwono Opondo returned the cow he got from OWC? It was after our program on radio where we exposed the wrong hands OWC officers had put inputs such as cows.
Why wake up every day
It is my job. It pays my bills. However, I was naturally called to do it. So, I am also doing it for God. For the day God will call me to account, I will tell him I used the microphone to prove good. Whatever I do I know God is here with me. I fear God and I have to be faithful to him.
The Mukono he wants
I don't want to see witchcraft in Mukono. And the fights between leaders in the district disgust me. I love seeing more churches coming up in the town. I want to see God driving satan out of the Mukono. I want to see better roads in the town to fight the growing menace of traffic. Let us expand the town. if Mukono becomes a livable city, we can raise our children here…this town has so many blessings including a lake, industry parks, great schools among others. We can make Mukono a better place.
Before signing out
I want to leave a message for young journalists. Journalism is a service. We can serve our country even much better by putting it first. If we are faithful to journalism, the population will trust us. And if money is to come, it will come through right channels.
Source: www.karibumukono.com
Do you have a story in your community or an opinion to share with us: Email us at editorial@watchdoguganda.com