By Watchdog reporter
President Yoweri Museveni has hailed Justice and Constitutional Affairs Minister, Gen. Kahinda Otafiire as an upright and reliable historical member of the National Resistance Movement.
The President's praises of Otafiire also included adding that he sacrificed a lot to liberate Uganda and his efforts cannot be forgotten.
The President made the remarks during a thanks-giving service organised by the people of Mitooma district in South Western Uganda to thank God for the several developments their district has realised under the leadership of Gen. Kahinda Otafiire.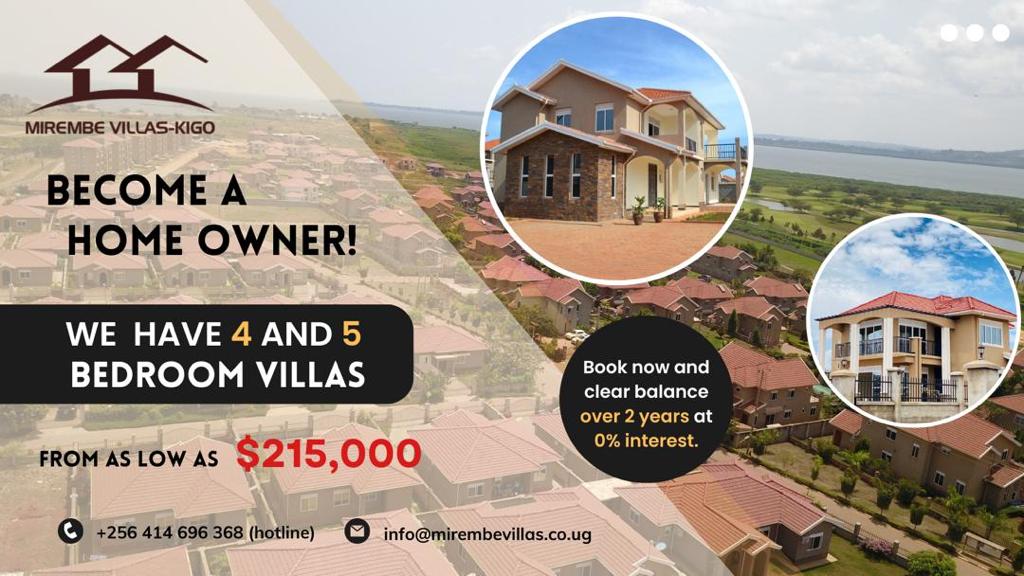 The function took place at Kashenshero Secondary School grounds in Kashenshero Town Council, Ruhinda South Constituency in Mitooma district.
Mr Museveni said he met Otafiire in 1974 during the struggle to overcome the Idi Amin dictatorship.
And, the president said, for all this time he has known Kahinda Otafiire to be on the right path of the Movement and has all the time worked for its success.
Mr. Museveni said that although Gen. Kahinda Otafiire was not re-elected to Parliament in the last elections, he decided to re-appoint him to Cabinet because of his un-equalled track record as a cadre and for his contribution to the revolutionary struggle and the Movement as a Party.
"Otafiire could have made mistakes that made you not to vote him but I couldn't make the same mistake and leave him out of Cabinet and forget his historical contribution to the Movement and to Uganda," he said.
"We should not forget the elders' contribution and sacrifices; otherwise people may find it useless to sacrifice for their country even when the country needs such sacrifices. Otafiire joined the Movement at a very difficult time of war and uncertainty and it took a lot of courage and sacrifice to join and make a contribution," the President added.
Mr. Museveni used the occasion to appeal to leaders and to all Ugandans to reconcile and forget their differences that were fuelled by politics during elections time, unite and work for the development of their respective areas in particular and for Uganda as a whole.
The President pledged to tarmac the road from Kashenyi to Mitooma; on to Kashenshero up to Rukungiri but warned politicians against politicizing and telling lies about government programmes. He said that all roads countrywide are being worked on in accordance with the National Development Plan through prioritization, basing on the limited resource envelope adding that there is no need to politicize those that are not yet worked on as having been ignored.
He said that to make the road network in the country better, the NRM Government has procured fully fledged road equipment units that will be given to all districts in the whole country so that Local Governments can be able to maintain their roads in the districts and do away with tendering that has been fuelling corruption in the road sector.
President Museveni, however, said that the major problem the country is faced with is to overcome household poverty. He, therefore, appealed to the population to join the Government's Operation Wealth Creation programme and fully engage in modern agriculture that is profit oriented so that all households get rid of poverty.
He said that Government is aware of the challenge posed by the current weather change and the resultant delay in rains. He, however, said that government will embark on promoting irrigation and the use of fertilizers so that farmers stop relying on natural factors to do agriculture. He also cautioned the population against encroaching on swaps and wetlands, which he said, was contributing to the weather change.
Gen. Kahinda Otafiire, on his part, said that he had organised the thanksgiving programme to give the message of peace and reconciliation to the people of Ruhinda South Constituency following the now past turbulent elections time. He reminded Ugandans that the fight for democracy is a life and death matter and people do not have to play with it. He said that because of lack of freedom and democracy he, right from 1972, joined the struggle to liberate Uganda that has yielded many positive things for the country. He asked Ugandans to safeguard that peace and democracy selfishly.
Do you have a story in your community or an opinion to share with us: Email us at editorial@watchdoguganda.com