Have you ever wondered why female artistes struggle less than male artistes in the entertainment industry?  Well, it's proved that sometimes female artistes offer more than business deals to their managers in exchange of extra financial support and fame. Watchdog Uganda has listed some of the local artistes rumored to sleep or have slept with their managers.
Lydia Jasmine
Lydia Jasmine owes her success to her ex-manager/boyfriend, Producer Bushington. For starters, you can recall how Jasmine went to Coke Studio in 2018, leaving everyone wondering that of all artistes why her! But this was made possible because Jasmine was sleeping with Bushington, who also happens to be one of the official Producers at Coke Studio. Bushington is also responsible for grooming Jasmine's career from scratch to where she is now. But before breaking up, Bushington claimed that she had 'grown wings' and used to come back home late, drunk and wasted, something he couldn't handle. Currently Jasmine is signed by former B2C manager Andrew Mugerwa 'Andy Events'.
Renah Nalumansi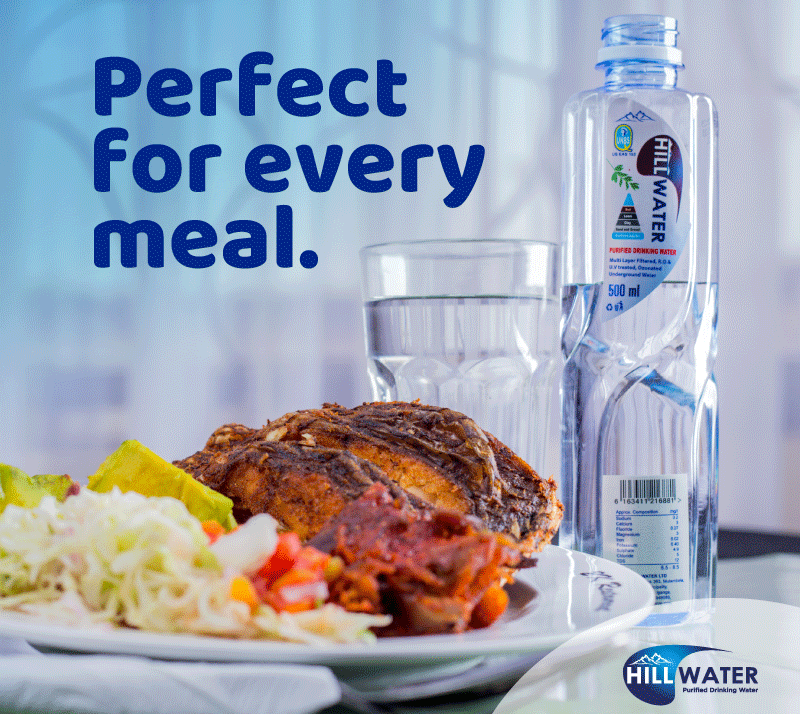 TV personality Justine Bass, the show host of 'NBS Hit maker' is Renah Nalumansi's boyfriend/manager. It's rumored that this TV star has slept around with almost all pretty girls that came his way, but Nalumansi has always been around to fight all battles to keep her romance with the manager/boy friend. In 2016 rumors had it that she almost went bare knuckles with 'NBS Pandona Magazine' host, Agatha over Justine Bass.
However it's alleged that Nalumansi and Justine Bass held a secret civil marriage, and to cut all costs, this wedding was witnessed by a few family members and close friends.
Hellen Lukoma
For Lukoma it went from a secret romance to an official relationship. The pencil sized artiste and actress recently introduced and married her manager Anwar Kaka, the CEO of Kan Records. Though she first denied sleeping with him, Lukoma officially tied the knot early this year and even changed her names from Hellen Lukoma to Hilal Kaka in a glamorous ceremony.
It's believed that Kaka is responsible for financing Lukoma's struggling music career, and all her fancy birthday parties, trips and her mansion that is still under construction.
Fille Mutoni
Despite always having an on and off relationship with TV presenter MC Kats, Fille started to sleep around with her manager when she had just joined the music industry. This after Kats promised to make her a star one day. Indeed he fulfilled his promise because; one can't name the top singing divas in Uganda and leave Fille out. This couple is also blessed with a baby girl named Abbie.
Kats and Fille recently ended their relationship, but social media is used to these frequent breakups and makeups.
Serena Bata
She started as a simple young girl, signed under Sipapa Entertainment. But as time went on, fellow artistes within the label started to notice that Serena Bata was receiving extra attention and favors from their manager Sipapa. When rumors started to go viral, Serena came out to publically confirm that she was romantically involved with manager Sipapa.
But revealing her relationship did not save her, as Sipapa engaged himself in another secret romance with Brown Sugar, a new artiste he had signed under his label. Sipapa Entertainment became a war zone as  former girlfriends began to fight each other in bid to mark their territories.
Kemi Sera
It's alleged that Kemi Sera is responsible for the misunderstandings between Hajji Haruna Mubiru and his wife.  Its claimed that Haruna always spends a lot of time with Kemi Sera apparently doing voice rehearsals, and that sometimes these rehearsals enter late into the nights that sometime Haruna forgets that he has children and a wife at home. It's also rumored that Kemi is Cream Production's golden girl and whatever she says, Haruna just nods his head like a sleepy gecko.
However, Haruna claims that there is nothing much between him and Kemi as social media gossip alleges.
Irene Namatovu
The relationship between Da Nu Eagles bosses Irene Namatovu and Geoffrey Lutaaya has always been an inspiration to many youths and married couples.
It one of the celebrity relationships that has endured all sorts of storms. The two musicians tied the knot in 2014 but had met in the early 2000's as artistes in Eagles Production Band. When the band hit the dead end, the 'Lutaaya's' decided to create their own band 'Da Nu Eagles' and have groomed several music stars like Bettinah Namukasa, Jovan Luzinda, Grace Khan among others.
Sheebah Karungi
Rumors have it that, even though she keeps denying it, Sheebah is in fact secretly sleeping with her manager Jeff Kiwa, the CEO of Team No Sleep (TNS). Kiwa started to manage Sheebah's music career in 2013. As time went on, he also started to manage her 'bedroom affairs' too. Currently they are in Abu Dhabi enjoying a romantic getaway after holding a successful 'Omwoyo Concert' last year.
Do you have a story in your community or an opinion to share with us: Email us at editorial@watchdoguganda.com