1. What have you been up?
I took some time off and went looking for inspiration in other areas of life. Moved back to Koboko in June 2017 been here since for about 2 years and 1 month.
2. Moved back of Koboko? What inspired that move?
I lived in Kampala my whole life and needed to get away from the noise and hustle of the big city, I needed to reset. I believe that Kampala is already divided in terms of business opportunities, it already has business men like Patrick Bitatrure and Sudir who have defined the business world by running so many businesses in different fields. They have defined Kampala. However this is not the case in the West Nile there are many businesses that are yet to be established and I would like to be a part of that next wave.
Aside from that I just wanted to connect with my roots.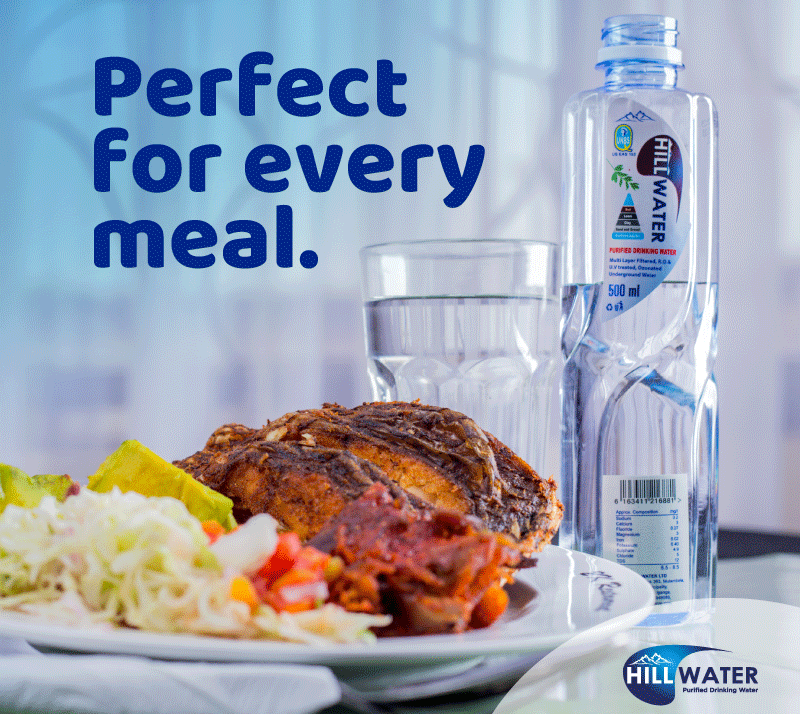 3. We saw on your social media handles as you documented this change as you closed your apartments in Kampala and urban Koboko, how was that change for you?
It was exciting and scary but needed to be done and I have now been living in the village for the last 4 weeks. The village is everything I thought it would be, it very quiet and peaceful. I get a lot of time to read and reflect. I finally got a TV after 4 years of living with no TV, so am really enjoying watching local TV, I feel like my TV connects me to the rest of the world. I have got a chance to get learn my history better. Overall this change was overdue. I have also got a lot time to listen to my podcasts.
4. We see you of late posting a lot under the hash tag Camp-Ludaville, what can you tell us about this?
One of my plans is set up a camping site in Koboko and we are in the process of making this reality, we hope to be open soon and are currently getting everything in place we hope to be open before the end of the year. With Camp Ludaville we also hope to expose the other beautiful tourism attractions in Koboko and the West Nile in general. This is going to be the first camp site in the West Nile and am very excited to be a part of this project. Looking forward to seeing how this will unfold.
We shall be opening our doors soon and will let the public know.
5. Tell us about the Made in West Nile Tee-Shirt Line?
The Made In West Nile brand is bigger than a merchandise brand, to me it's a reflection of a state of mind showing where the West Nile is heading with this new millennial generation of West Nile youth. It is up to us the millennials and Gen Z generation to build a new modern identity for the West Nile to do that we have to build new and beautiful things from the West and export them to the world. MADE IN WEST NILE is just the start of a beautiful story in the making.
For now though we have started with the Made In West Nile T-Shirts that are on sale at a very low price of 20,000 UGX and can be delivered anywhere in the world. We look at these t-shirts as a statement of pride for those coming from the West Nile.
6. In December of 2018, we saw that you expanded your business portfolio by venturing into the Silent Disco business, what can you tell us about that venture?
Well I got inspired to venture into the business after attending a few silent disco events myself in Kampala. I got the inspiration to replicate the experience in the West Nile, at the time of our first silent disco we were the first to pull of an event of that nature in Koboko. The brand name of the event is called the "West Nile Silent Disco" and we have been able to hold 6 editions so far. The idea was to bring this new technology in entertainment to the West Nile and we at West Nile Entertainment are committed to creating new experiences in this region. I have acquired some silent disco headphones that are open for hire for any readers out there if in need.
One of the challenges is that we had to introduce the people in Koboko to a relatively to a new entertainment concept that costed a lot more than what they are used to paying a ticket costed 30,000 Ugx per ticket at an upscale hotel out of town plus we also pushed for early bird ticket purchases and these were all new to the masses but the few that got the concept enjoyed our level of service delivery and look forward to future editions.
7. You began 2019 by winning the award for "Northern Rapper of the Year" at the 3rd MTN Hip Hop Awards. Tell us about that experience.
Well I have been nominated in the previous awards in the past years in a number of categories but this was the first that I won at. I think moving back to Koboko played a big role in getting me that award because I have been able to make music that relates with my people who have in turn become fans and built for me a more loyal fan base than before and that's how we won. The West Nile radio stations have also played a big role getting my music played more frequently and this massive radio rotation has been a major factor in my growth and I will always be thankful to all the media personas and fans, it's with their support that I won that award.

8. We saw a picture of you on social media with Gbaraspoken and Rappa BlueTit under the hashtag Coko_Coko_Clan, what is that about?
For that you will have to wait and see.
9. You have been questioned for taking too long to release new music, what is your thought process when putting out new music and is there any new music?
For me its quality over quantity, my focus is to make music that carries a long term message and will last for the taste of time. I have only put out so far 4 songs on West Nile radio which were Alemi,Akamine, Dear Listener,and Nyege Nyege Turn Up. Now look at what we have been able to do with only 4 songs now ask yourself what we are going to able to do when we reach song number 10.I guess time will tell. But I think it will be massive. As for the new music yes, there is new music on the way, I did a song with Pasha and Andy Music, the song is called "Number Alu", it will be on radio soon. Also the music video to "Dear Listener" is ready we will be dropping it soon for now everyone should subscribe to my YouTube channel or visit www.kobokoboy.com.The music video to Nyege Nyege Turn Up featuring Kemishan is also ready and should be out soon.
10. How can the fans support your brand?
Fans out there reading this can do the following
I. Subscribe and follow on all O.P.U KobokoBoy social media handles and be an active fan.
II. Buy O.P.U KobokoBoy merchandise like the Made IN West Nile t-shirts that are on sale now.
III. Buy O.P.U KobokoBoy music via www.kobokoboy.com
IV. Book O.P.U KobokoBoy to perform at your events or recommend for events of friends and family.
V. Share and promote music of O.P.U KobokoBoy for example by requesting for his songs on your local radio or TV music shows.
VI. Buy tickets and attend O.P.U KobokoBoy events. For example "The West Nile Silent Disco".
Do you have a story in your community or an opinion to share with us: Email us at editorial@watchdoguganda.com