Shafik Ramathan, commonly known as DJ Fikie has termed Fresh Kid's 'return to school' is just a hoax to calm State Minister for Youth and Children Affairs Florence Nakiwala Kiyinji so she can lift the ban she had placed on the rapper.
DJ Fikie, who happens to be the person behind Fresh Kid's raise to fame before he was kicked out of the management recently, claims that initially the 'Kid' wasn't going to school before the Minister stepped in, and has doubts if the management will be able to sustain it.
He talked to Watchdog Uganda about 'everything Fresh Kid'.
QN: When did you start working with Fresh Kid?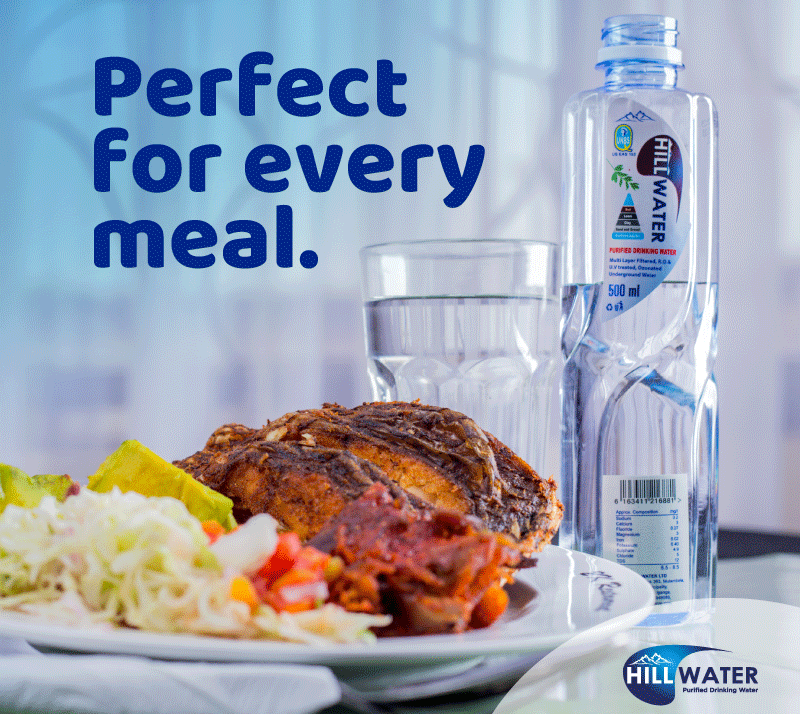 ANS: I started working with Fresh Kid after he left Wembly Mo Foundation.  Being a DJ, I introduced him to all musicians, presenters, DJs and all people who I knew will help to hype his talent. We always received positive responses from everyone. Literally, I introduced Fresh Kid to the music world and I am happy about that.
QN: How did it feel like taking a seven-year-old to night clubs?
ANS: It wasn't easy, but in this business night life is sometimes unavoidable especially if you are just joining the music industry. This is because people need to see and know you. But I always tried to calculate the time so that the little man doesn't spend a lot of time in bars.
QN: If you were working a lot for the Kid, why did you get fired from management?
ANS: We had different motives towards the rising singer's future. When I joined Fresh Kid's management, I requested that the Kid should be taken back to school because he was young; it was always me who got criticized when he wasn't in school since many people knew him from me. I always insisted to see that the Kid was in school and when the management refused and started seeing me as an enemy, I had to quit.
QN: What is the relationship between you and Fresh Kid's management now?
ANS: Bad I would say. Bad because they are tainting my name claiming that I had personal intentions towards Fresh Kid. They even told him to say that he has never seen or worked with me. And it's the same thing they said about Wembly yet we got Fresh Kid from Wembly Mo Foundation. I even doubt their intentions of taking him to school for it might happen for just a short while.
QN: So when you got fired, you reported to (Minister) Nakiwala that Fresh Kid is not in school?
ANS; No I didn't. But it was so obvious the kid was too young not be in school. Probably when I gave reasons of why I left Fresh Kid's management, media picked concern and Nakiwala learnt about everything. But I knew that one day truth about the Kid's education will came back at us and had to quit.
QN: Do you agree with Nakiwala's restrictions on the Kid's career?
ANS: I agree with her 100 per cent because he has to be in school more and less in music because he is too young. He can become anything he wants even if he has two days to do his music. Singing is a talent but the kid also has to learn other elements of life which he can only find in school.
QN: For the time you spent with Fresh Kid, do you think he likes education?
ANS: That is also another big problem. He is not interested in school. All he wants is to become famous and make money. I don't blame him because he has spent a lot of time not studying and he is just a kid. It's normal if he finds school boring, but with some pressure and proper handling he can study, though I still have lots of doubts about him.
QN: Why do you think the Kid can't go far with education?
ANS: Uuuhmmm, the Kid is also desperate for fame. And since he has tasted it, it's going to be difficult unless if he gets proper handlers who can care more about his education than money. The management handling him now is so selfish and greedy for money, I doubt if they will make his education a priority for a long time.
QN: What is Fresh Kid's personality like?
ANS: He has no problem, playful just like any kid, over ambitious and not so humble like he seems because he grew up in a life full of hustles. Also not being in school for a long time, he has some flaws that can be corrected if rightfully handled because he is just a Kid who has a big room for change.
QN: What are some of those flaws?
ANS: The Kid is so desperate for fame and being rich, which is very bad in this business because someone can easily mislead you if you are too desperate.
QN: But the Kid is super talented, have you heard about his latest realized 'Bambi'?
ANS: Yes it's a nice song, but they should stop 'Bambi' and take the Kid to school on a serious note. And not because they are pushed by the government but because it's the right thing to do. I agree the Kid is talented but his music is written by Fortune K, so the only thing he can do is going behind the microphone, something that most people can do.
QN: Some people doubt Fresh Kid age, what do you say about it?
ANS: Hahahaha, I think that Kid is like 12, seven years is too little for him. But given what's going on in media, I will say less about it and leave everything to happen at its right time.
QN: It seems you are holding too much for Fresh Kid, what do you miss about managing him?
ANS: It was always fun being that the Kid had bought something new in the music industry, and I personally had big plans about that kid, money was the last thing on my mind.
QN: Do you think you would have been the best manager for the Kid?
ANS: I won't credit myself, but I would have done my best to groom the Kid musically and personally, and leave the rest for God and fans. The Kid needs much more love, support and handling if he is to go far musically, but a lot is lacking now.
QN: Before starting to work with Fresh Kid, what were your plans for him?
ANS: I wanted to groom him just like Wiz Kid, 'balancing school with music'. Because I know he can't be the next big thing if he doesn't attend school. The world appreciates talent but it's always a plus if you have some basic knowledge attained from school.
QN: What advice do you have for Fresh Kid's management?
ANS: Stop running away from the government and calling for public sympathy, because currently it can work for you, but what will happen if people get tired of your social media cries and no one care… I think it's the Kid's future at risk here.
QN: Any advice to Fresh Kid!
ANS: Yes, I want the kid to know that if Kenzo managed to make it in music without education, it is not the same lack he will get too. Let him not get deceived with fame and social media hype because in showbiz business everything can happen, and it all goes back to you as an individual.
Do you have a story in your community or an opinion to share with us: Email us at editorial@watchdoguganda.com