After almost 356 days, and so many hours, 2018 is coming to an end. Watchdog's Allen Kisakye brings you a recap of some of the events, hashtags, celebrities, and anything else that really mattered in the celebrity world.
Radio Mowzey
One month into 2018 and the country woke up to the sad news of the death of singer Moses Sekibogo alias Mowzey Radio. Radio, the one half of Goodlife crew died at Case Hospital on February 1, 2018 after suffering from a blood clot in the brain.
The artiste allegedly got involved in an incident at De Bar, were the club bouncer, a one Troy push him to the ground. Radio was first rushed to Nsambya hospital but because of his delicate situation, he was referred to Case where he died after a week in comma.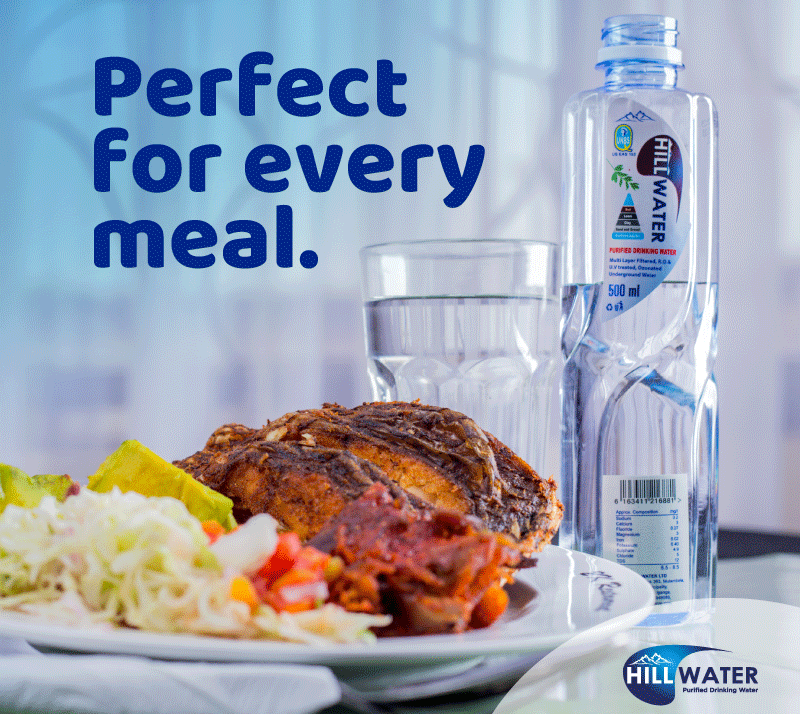 Born on January 1985, Radio was buried at Seguku Kagga on February 3, 2018. His death up til the burial was covered by both local and international media houses such as Aljazeera, CNN, BBC, Reuters among others.
Bobi Wine
From music to politics, Bobi Wine served Ugandans with events to talk about on a daily basis. All this started when he was declared Kyadondo East Member of Parliament in July 2017. But 2018 was his year.
He eluded arrest when he held a demonstration in downtown Kampala over the newly introduced Over the Top Tax. That led way to the new 'People Power' movement, which had previously been underground.
That movement was instrumental in the re-election of legislators Paul Mwiru (Jinja Municipality) Asuman Basaliwa (Bugiri Municipality), Kasiano Wadri (Arua Municipality).
But it was in Arua that security forces finally arrested MP Kyagulanyi Robert.
This after his driver was shot and killed in the aftermath of the byelection.  The legislator was charged, together with 33 others of treason after allegedly stoning the presidential convoy.
Bobi's arrest in August sparked public outcry world over, with demonstration and concerts held under the hashtag #FreeBobiWine. Due to the pressure from the public, Bobi Wine was released on bail and sent to United States of America for treatment.
Upon return, Bobi Wine organised a 'Kyarenga Concert' but not without the back and forth drama between the state and musician.
Thrice the show was cancelled until it was allowed by the police to happen at One Love Beach, Busabala on November 10.
Kyarenga at Busabala so far holds the history as the most attended show in the country. Several other concerts have since been cancelled, including the annual Yee Seebo on Boxing Day.
Bebe cool
This one started the year with the 'List of best artistes of 2017'. And according to the Kamwako singer, most of his best performing artistes were up and coming such as Ykee Benda, Spice Diana, B2C, Vinka, among others. The list became a topic of discussion as fellow artistes like Ziza Bafana, Eddy Kenzo, APass among others, and music critics pinned Bebe Cool for not acknowledging some artistes who had worked hard in 2017.
He limped through the year, but held a successful Golden Heart concert at Kololo Airstrip on August 3.  Probably, his only high, the show was graced by President Museveni.
A few weeks later, Bebe Cool ended up in self-imposed exile after angry fans pelted him with bottles during the Swangz All Star Concert at Lugogo Cricket Oval on August 31. Bebe Cool was forcefully pushed off the stage by the security thus leaving him ashamed, be-belittled and humiliated. He only returned recently to hold the Tondeeka e'Kiwatule show on Boxing Day.
Zari Hassan
From an online relationship break-up to Digital Tourism Ambassador, drama queen and socialite Zari Hassan had a 'blast-full' year.
She started the year by ending her relationship with 'Baba Tiffa', Tanzania's BongoFlava artiste Diamond Platnumz, posting the breakup on her Instagram page on February 14, 2018. The news spread like bush fire throughout the continent.
Maybe that is what led State Minister for Tourism Geoffrey Kiwanda Suubi to name the mother of four the 'Tulambule Ne Zari Campaign' ambassador.
With her over 4.5 million followers on Instagram, Zari toured Eastern Uganda, while capturing every moment and posting all details on her social media platforms.  According to Kiwanda, the #TulambuleNeZari campaign was a strategy by the Ministry of tourism to Digitalise tourism and make all tourism sites known thus reaching their target goal of four million visitors by 2020.
 Kim Kardashian and Kanye West visit
American power couple, reality TV star Kim Kardashian and husband Kanye West became a talk of town the moment they landed in Uganda on October 13. Kanye West came to Uganda to record music album dubbed Yandhi. And although they wanted their visit to be discreet, the news that they had fully booked Chobe Safari Lodge was too magical to ignore.
The couple also visited President Museveni and the first family for a presidential dinner where they later exchanged gifts.
Museveni gifted Kim and Kanye with books and also named them, Kanyesigye (Kanye) and Kembabazi (Kim). The couple also gifted the President and first lady with pairs of Yeezys.
On a lighter note, Bebe Cool took to social media to beg Kanye for a collabo. This forced fellow musicians, comedians and the public to make fun of the Ugandan star.
Iryn Namubiru/Boat Cruise saga
November 24 will surely be imprinted in the minds of Ugandans especially for all the wrong reasons. Then, about 100 partiers boarded a boat from Gaba towards Mutima beach in Mukono.  A couple of hours in, the now infamous MV Templar capsized in Lake Victoria and claimed lives of over 33 people. According to Police, this boat was over loaded and it was in a poor mechanical position, not fit to transport people.
The boat was carrying partiers from all walks of life students, royalty, business people and celebrities.
Among the survivors were Iryn Namubiru, Buganda's Prince Wassajja, and Freeman Kiyimba among others.
However, it was Namubiru's survival tale that gripped the nation. Apparently, she was saved by a university student, that she never wanted to board the ill-fated boat, that she floated in Lake Victoria while holding her phone above her head while the other hand clung onto her bag. That!
No one else has come out to tell such a detailed escape.
 Michael Ross
2000s artiste Michael Ross Kakooza faced the biggest humiliation of all times after he was thrown off the stage like a chicken thief.
This incident happened during the Johnnie Walker Jazz and Safari Concert, headlined American based RnB Artiste Ginuwine on December 1 at Munyonyo Speke Resort.
Amidst Guniwine's performance, Mr Kakooza jumped on the stage like a Chinese Ninja to show off his breakdance moves. But bouncers cared less about his dance moves, lifted him by his pants and threw him back into the audience just as he was about to 'moonwalk'.
Kakooza walked away disappointed and ashamed. He knew he would be the talk of town and in fact social media did not disappoint as the news about this incident trended more than the show and Ginuwine. As fellow artistes and music stakeholders came out to condemn what happened to Michael Ross, social media critics also developed a #MichaelRossChallenge that trended for almost a month.
Quiin Abenakyo
Quiin Abenakyo is a 22-year-old Ugandan woman waiting to graduate early 2019. But what sets her apart from her age mates, is that she is a beauty queen, who represented Uganda at the Miss World beauty pageant in Sanya, China.
What makes her different from the other Ugandan representatives is that she went the whole mile, reaching the top five and eventually being Miss World, Africa.
She narrowly missed out on the overall title which was won by Miss Mexico Vanessa Ponce de León.
Abenakyo received a heroic welcome by Ugandan Government and general public and also met and dined with the President.
Do you have a story in your community or an opinion to share with us: Email us at editorial@watchdoguganda.com