For the brothers and sisters on Kyeyo whoever is advising you to buy land a plot at Ugx 30 million in Nansana , Bujjuko, Namusela, Kakiri, Matuuga and invest close ugx 80 to 100 million to complete them, but rent in those areas is ugx 250k to 300k it will take close to 10 years to recover the money.
However, if you slowly start investing in farming either buying young bulls for beef fattening at 300k to 500k.
Let me do calculation.
With Kibanja land in places like Bussi Island land is 5m to 10m per arce meaning with Ugx 30m you will have 6 acres of Kibanja agreement, clearing the land and putting up basic structures will cost you 15m including planting feeds like elephant grass.
Stocking young bulls from Sembabule at 300k to 500k you will need 20 million.
In summary:
Land-30m
Labour and structures-15m
Stocking animals-20m (40 bulls)
Total capital invested = 65million.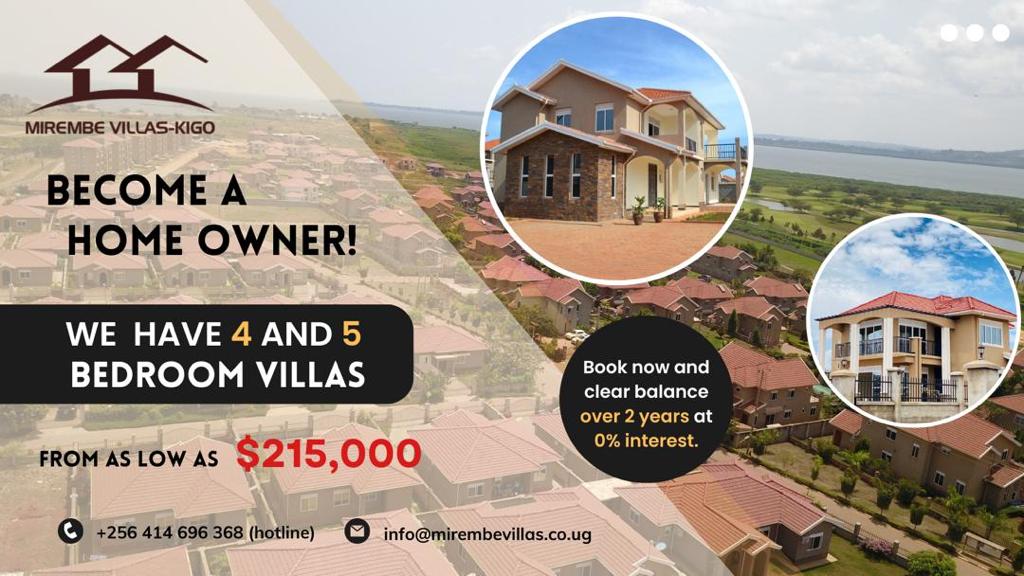 In 3 years each bull will go for 2.5millionx 40=Ugx 100 million tax free and the buyers come to the farm.
The investment advice am giving is for common man( Omuntu Wawansi).
Therefore, as start your weekend, stop sending money for people to look a plot of land for you in order to build rentals.
Share to friends if you see sense in this post.
#harunahinsights
Mutindo Mixed Dairy Farm
Do you have a story in your community or an opinion to share with us: Email us at editorial@watchdoguganda.com