By Namugerwa Martha
The Uganda Revenue Authority on Friday launched three customs trade facilitation programmes to ease trade in the region
Minister of Trade,Industry and co-operatives Amelia Kyambadde,joined by Evelyn Anite the state minister of Finance for Investment and Privatization,launched the services.
Trade Mark East Africa funded URA innovation aims to ease trade facilitation through a centralized Document Processing Center (DPC).Introduction of a Regional Electronic Cargo Tracking System(RECTS) ,and accredition of new Authorized Economic Operators(AEOS). The trade facilitation programmes funded by Trade Mark EastAfrica (TMEA),will be used to monitor transit cargo under customs control in Kenya,Rwanda and Uganda. That will improve the ease of doing business in Uganda and the EastAfrican community,also promote trade and investment thus support the growth of regional and international trade in EastAfrica.
They were joined by URA,Commissioner General Doris Akol,World Custom Organisation Director Compliance.Anna Brigette and officials of (TMEA). URA.Commissioner General Akol, said"Our dream of being the model tax body is starting to bear fruits.REATS and other innovations ensure better trade facilitations."
Previously,each country operated a separate national cargo tracking system.According to officials, this posed challenges like, lack of complete transit monitoring mechanism leading to cases of dumping, delayed bond cancellation and refund processing and poor information exchange. They further added that, the process was a barrier to cross-border trade due to multiple verification steps at all borders along, and costly both in terms of money and time.
The implemention will be done in phased manner, so far four stations have been rolled out in Mbale, Mbarara, Kampala and Malaba. Jinja station will be next March 6 2017, more Busia March 20,Entebbe station April 3,to be followed by the remaining stations. The new electronic processes will facilitate seamless flow of transit cargo and a single view of cargo tracking, improve cargo security by providing real-time detection of transit violations like theft and diversions. AEO's role. The Authorised Economic Operator programme (AEO),seeks to build mutual partnership with businesses,that consistently strive to comply with customs' laws and regulations, in return benefit from the customs preferential treatments proposed under the AEO scheme.
[3:19 PM, 2/27/2017] Najib: Uganda's imports and exports to UK decline, ministers call for intervention
By Namugerwa Martha,
Minister of trade,Industry and Co operatives Amelia Kyambadde and United Kingdom Development minister, James Wharton on Friday met in Kampala and discussed about the falling numbers of importation and exportations to UK.
Uganda's exports to the UK is fell from $47.5 million in 2013 to $29.2 million in 2015.
Uganda mainly exports coffee and spices to the UK. Minister Kyambadde thanked UK for extending budgetary and project aid to Uganda through the Department of International Development (DFID). Further added that the money given to Uganda continues to help the country through supporting education, civil services reform, transport, health, the judiciary, defence and police.
Minister Wharton, who is in charge of DFID said that his government is working towards bringing more UK companies to start up businesses in Uganda.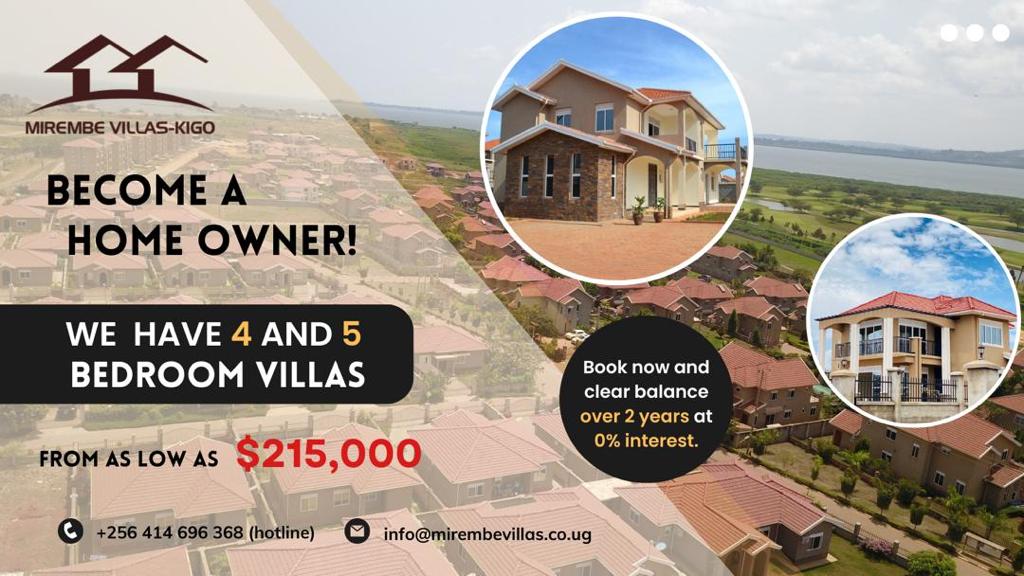 This brings back enthusiasm in trade between the two countries, therefore re-ignite the trade relations following the reported slow down in business between Uganda and UK.
Wharton also hinted on the Economic Partnership Agreement which has hit a stalemate after Tanzania pulled out. UK remains keen and supportive to EPA and Uganda.
Minister Kyambadde concluded that she is optimistic that this can be changed for the benefit of both nations since trade had slowed down between them.
Do you have a story in your community or an opinion to share with us: Email us at editorial@watchdoguganda.com