By Henry Mutebe
Bobi Wine has been in prison. I watched with loud silence as my member of parliament was wheeled to Luzira. I reflected about it. I do not know if I should feel sorry for him or not. Here is why!
I do not know what the hands of time and fate have hidden in their fold. But I think it's not an accident that he went to prison….and let me dare add that I think he deserved to be there. Sometimes what passes as misfortune, today, may well be real fortune, in the course of time. Time has a way of working out things in ways bigger than our imagination.
I know Prison is a terrible place, but thinking about the words of the Chief Justice of USA, John Roberts, I think it was fine for Bobi Wine to be in prison. Before you get angry at me, hear what the Lord Justice said at his son's ninth-grade graduation. He said;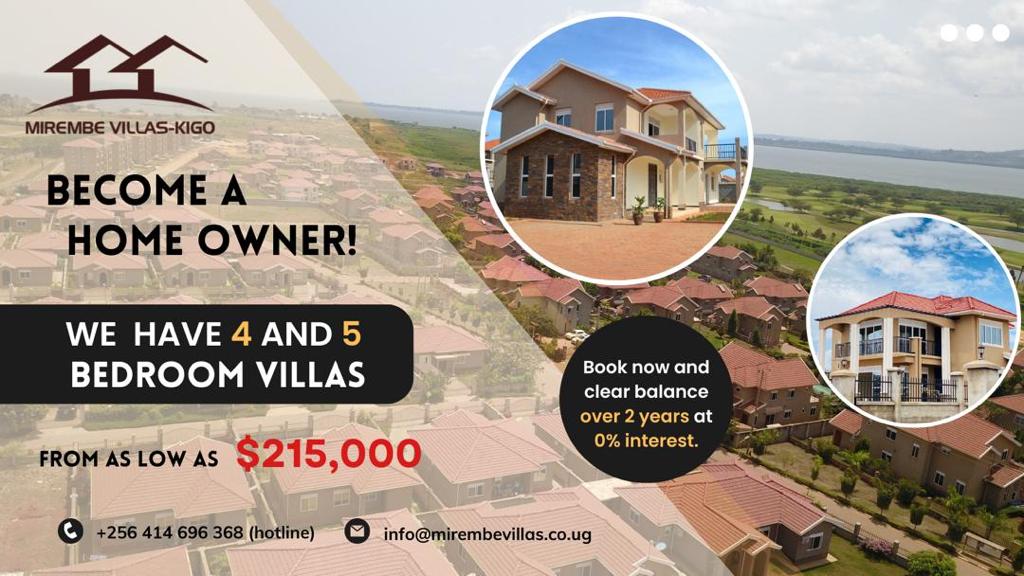 'Now the commencement speakers will typically also wish you good luck and extend good wishes to you. I will not do that, and I'll tell you why. From time to time in the years to come, I hope you will be treated unfairly, so that you will come to know the value of justice. I hope that you will suffer betrayal because that will teach you the importance of loyalty. Sorry to say, but I hope you will be lonely from time to time so that you don't take friends for granted. I wish you bad luck, again, from time to time so that you will be conscious of the role of chance in life and understand that your success is not completely deserved and that the failure of others is not completely deserved either. And when you lose, as you will from time to time, I hope every now and then, your opponent will gloat over your failure. It is a way for you to understand the importance of sportsmanship. I hope you'll be ignored so you know the importance of listening to others, and I hope you will have just enough pain to learn compassion. Whether I wish these things or not, they're going to happen. And whether you benefit from them or not will depend upon your ability to see the message in your misfortunes.'
If it is the will of God that Bobi Wine or any other political leader; currently in the opposition, will be president of Uganda, at any time in future, soon or much later, I am content with what they are currently going through.
While Luzira may not be a nice place to be, I hope that his time there has taught him that there are people in Luzira or prison who have never committed any crime. There are innocent people who get imprisoned for years. I hope his time there has shown him the conditions. I hope he remembers what he saw.
Like the chief Justice said, I hope that Bobi Wine will remember that he did not become whatever he will be, because he was the most qualified Ugandan. On the contrary, he was the least qualified.
I hope that, if it is the will of God, that he becomes a leader, at whatever level he aspires, in whichever year, he will remember the 'fiscal tool day', and the uncool vibe it generated. I hope that the memory of that day of his life will make him remember that not knowing one thing does not mean you don't know anything…and that he will treat his political opponents; mature or not, with patience and understanding…and that he will never rubbish anyone.
I hope he will remember, that some of the people who stood surety for him are not his tribe mates and that tribe doesn't matter. I hope he will remember the religion of his driver, Yasin- a Muslim, who died for him…and treat everyone with love and respect, because around his making, were all tribes, religions and colours of people. Muslims are sometimes treated unfairly.
Bobi Wine, unlike other popular artists, did not come from a rich household. He was raised from a financially deprived family. I hope he remembers the ghetto, the hard days, the lack, the one meal a day times…the poor schools…the lack of access to critical services…in the ghettos and villages…and know that poverty is the worst form of violence….and that people in the ghetto should not be christened criminals, but Ugandans left behind. I hope this experience bears on his leadership.
I hope the repeated cancelation of his music shows teaches him how to be tolerant with others even if he disagrees with them. I hope that being on the receiving end of whatever he is going through, he learns what it feels like to be on the receiving end, so that if he ever gets to the giving end, he knows what it is he is doing to others on the receiving end.
I hope and pray that Bobi Wine finds growth and transformation in his times of adversity. I hope that the enviable and beautiful marriage of Bobi and Barbie; two young people from different tribes, teaches us all, that tribes should not matter…and we should not hate anyone because of their tribe…no one chooses where they are born.
I hope that Bobi Wine sees more so that if he is lucky to become a leader, at whatever higher level, he has the compassion and understanding of what ordinary people go through. I hope that the times Bobi Wine fails in anything, or does not come first, he understands sportsmanship as the Chief Justice said. I hope that that pain, will teach him how to treat other people whom he may, in future, win or tower above.
I hope that his arrests and family disturbances will teach him about the lives of his future political opponents and the importance of being as humane as possible. For sure, no one is tall enough to see the future. We can never tell what time holds. I hope that through it all, he sees it as a journey to learn what it means not to be president or what it feels to be in the opposition…or to be the 'other'. For the bible says, that those who know more shall be asked more.
I do not know how Bobi Wine should be treated as a politician. I do not know where time is wheeling him…and for what purpose. I only hope that where he and or others have been treated with injustice; he or they learn the value of justice. Where he has been beaten, I hope he understands the pain of being beaten. Where he has succeeded, I hope he learns that sometimes success is pure luck, and our status in life is not necessarily because we are the most deserving or smartest, to have it.
To be president of Uganda, one wields a lot of power and influence. That person had better be one that has been through the darkest corners of this society so that when he or she is making a decision, they have a reference in their memory of how it feels NOT BE PRESIDENT, MP or other positions where you are cushioned from the grind of life that ordinary people go through.
I hope that visits from Dr. Kiiza Besigye and concerns from other politicians, even NRM MPs, teaches him the value of reaching out to others, even those you disagree with. I do not know if to wish him good luck, or to actually wish him everything, simple or hard, now or in future, that he requires to reach his destiny. Whether he gets there by crawling or riding on a horse, I wish him and everyone of you, everything you need to succeed and reach your destiny.
My simple thoughts.
Do you have a story in your community or an opinion to share with us: Email us at editorial@watchdoguganda.com