By Henry Mutebe
If there be one lesson more than another, to be taken from the iconic photo taken by UBC TV sports journalist- Peter Otai, in which he captures the moment an armed soldier confronts, subdues and humiliates a female traffic police officer for doing her work, that lesson would be this:
First, this iconic photo has found its place on the front pages of the public album and will, for days to come, shape public discourse on the exercise and folly of power. The frozen action scene, as beautifully relayed in this photo, is rich with symbolic property.
The piercing clearness of a female, unarmed police officer, donned in a white uniform, sharply contrasts with the observably overpowering male armed with mechanized power as he subdues his victim.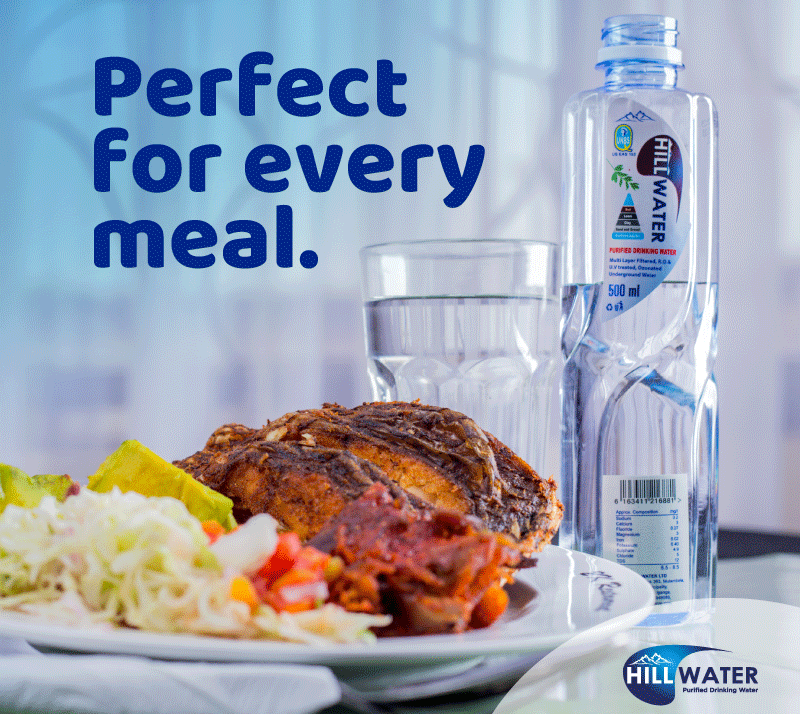 It is a picture about right and wrong, Power and Might, Men and Women, and a clear window into the reality of women in the work place, especially those who bear the burden of standing between the law and those who break it; Female Police officers.
This picture is a mirror into our society and perfectly portrays the struggles of women, the injustice of some men and the flirting temptations of power and might.
Observably, the female traffic officer is under immense suppression by the male with mechanized fire power but despite his overpowering presence, the female police officer is seen struggling, fighting back- standing her ground.
This posture of struggle symbolizes the fighting spirit of women amidst the vagaries of life that clobber them from all corners of life; at home, on their way to work and in the workplace. 24/7, the woman is surrounded by nothing, but challenge.
The white colour of the female police officer's uniform, in this picture, represents the truth, right and purity of the victim. The camouflage and gun of the subduing soldier represents the overwhelming, unrestrained, unjustifiable power of the man in the picture.
This picture is a perfect description of our society. The daily unfair wars between men and women, in which men, right or wrong, always have the might to overcome right.
For days, the discussion will be about the injustice in the picture. But if we were to take any lessons from this picture, we need to pause a bit, rewind a few minutes before the picture was taken, to assemble the pieces of the moments and decisions that were taken before the photo was taken. It is there, at the margins of this discussion that we can take personal lessons.
So…Peter Otai, a sports journalist with UBC TV, is credited for sharing the first picture that landed in the public album about this nasty event. Apart from the fact that the picture captured a soldier beating up a female traffic officer, what lessons can we take from this event?
From where I sit, Peter Otai, observed an event, saw injustice, made a decision to stand up against it, he used the tools he had (a camera…perhaps his phone) and took a photo of a scene involving soldiers (knowing the risk involved). Now…lets move slowly. There are so many things in that statement. Let's break it down.
Many times, we see things happen but because we have no sense of justice, we don't even recognize that we need to act. We watch things happen and feel indifferent about them.
The first lesson we can take from this event is to have our values in the right place. For Peter Otai, it was justice. He felt a sense of injustice and could not stand watching an armed male soldier pounce on an unarmed female traffic police officer. For Peter…the female police officer was doing her job.
One thing defined whether he was going to take that picture; his values. We must develop a sense of justice. These values determine or actions or inaction. Many times, we miss opportunities to make grand decisions or take honourable actions because we have no sense of justice and we are dead to the fact that we have no values to that effect.
2. Otai Peter shared what he saw. This photo is an iconic picture that has been burned on the disk of public memory. It will, for years, live to remind officers about the need to act with restraint and respect towards one another.
Now, here is the point/lesson. Many people were at that scene. Perhaps many others took photos of the event but they never shared in time. So the event will always be re-told as relayed by Peter Otai. The lesson to be taken from this is here;
Stand up, do something and share with others. That one decision to share may be the defining moment of your career. Peter Otai is a sports journalist mostly known by sports lovers. Today, the photo and his name are moving side by side, embalming his name in the annuals of the public record. It could be an iconic photo that may define the rest of his legacy as a journalist.
May be he may never get an opportunity to be present with the tools to take another photo with such symbolic importance and property. This photo may remain his address and the moment that marks his name in the trade.
In this life, it may not matter how many know the answer, sometimes it will be about who put up their hand first when the question is asked. Life is going to offer you some moments when you need to rise to the occasion and do something. Sometimes you are going to have to dare and do a first.
3. Peter Otai is a sports journalist. How the heck did he take such a photo? Where did he gather interest in something that is not sport? The lesson: Open and free your mind to the environment around you. Interest yourself in more than just your domain or trade. Life is such a gamble that your moment of glory may be far outside what your current trade/practice is.
Study literature, try out science books, learn about finance, interest yourself in everything around you. If Otai had stood still and paid no interest to this injustice, despite the event happening, perhaps we would never have known about it or even come to know him (for those who did not know him). Do not confine yourself to only your professional trade or discipline, engage and participate in as many things as you possible can.
4. Peter Otai decided to risk. We all know what can happen when you get your camera out and start taking pictures of armed officers especially when they are engaged in a showdown. Peter overcame his fear and took a risk. He made that shot, took a beating for it, but the public good that has yielded from his decision to risk has comforted him and will write his name in the book of public heroes. From today onward, Peter may even curve towards more social interest stories than sports. This photo is so defining for him and it should not be underestimated.
Some days, you are going to have to take some risks; in your business, career, education, or whatever you engaged in. Sometimes, our success is brewed from risky situations. Like roses have thorns, good things sometimes come wrapped as risks and challenges. You gotta stand up and challenge yourself to something worth doing. Some day, come out and take a risk. A risk worth the time and effort.
You can never tell how defining a decision will become until you try it. Dare, risk. Sometimes success is just after the roadblock. Master some courage and cross some roadblocks. Your glory days may be seated there, waiting for you. Go for them.
5. Decide. Many times, we are making decisions by not making decisions. Peter Otai decided that he was going to do something about the situation. This event happened so fast and it needed a quick decision maker. Many opportunities are going to by-pass you not because you can't do things but because you take long to decide. Every day, there are opportunities around us but we are deliberate in deciding. We simply watch.
We must be deliberate in making choices. We should not let things happen to us. We must happen to them. Don't wait for another person to do it. Do it. Peter Otai did it and because he did it, we all have been informed of this public wrong. There are things waiting for us to happen to them. Decide to happen to things and do it.
Finally, be pro-active. I know Peter Otai from Kyambogo University. OT, as he is fondly called by his friends started out as an events MC. He always scouted for events happening in Kyambogo Uni…from brand promotions, cultural galas, beauty pageants, fellowships, bazaars et cetera.
Even if OT was not invited, he would follow up with the event organisers and frequent them until they got fed up with him that they decide to allow him to be a co-MC. He would eventually eclipse the main MC and take over the event. The event organizers would later learn he was what they needed.
OT was always at every sports event, attended every gathering he could …and made sure those who were around knew what he knows best. It is from these interactions with brand managers, event organizers and related events that OT found his way into the media where he is doing exploits, including being a commentator for big games (aired on radio and TV).
If there is a thing to learn from OT, it is to be a chaser of things, a relentless go-getter, a person willing to volunteer as one learns and somebody who is passionate about what he does. OT doesn't let things happen to him, he happens to things. He is so courageous a guy.
For me, beyond the content of the picture and the discussions it will start, I am interested in learning from the situation. I am keen on what personal lessons to take from the moment and people in that picture. I am interested in the processes, decisions, motivations, that have gone into the making of that picture. It is the character, motivations, decisiveness, and courage behind the taking of that picture that are rich with lessons.
If you forget the picture, don't forget the person who took it; Peter Otai. Pick a moment in your business, career, family life and do a peter Otai act. Be courageous, decide to stand up for something, tell the world about it, Be quick, decisive and accept the vulnerability that comes with standing up for what is right. The reward may shock you.
That picture is like a diamond in the dirt. To see the dirt or the diamond, you choose. Thank you.
Do you have a story in your community or an opinion to share with us: Email us at editorial@watchdoguganda.com