Dear General KKK
I didn't want to write to you immediately after you were relieved of your duties as Inspector General of Police. That is largely because everybody was writing about you. I also wanted to give you time, that is why I am writing a week later and after you were baptized another K to become KKK. Congratulations.
Unlike others, I won't say that you were sacked or fired. You were simply relieved of your duties. That explains why a few days after the Sunday announcement from State House, we saw you happily playing tennis at Lugogo. Somebody fired wouldn't do that, he would be angry and cursing.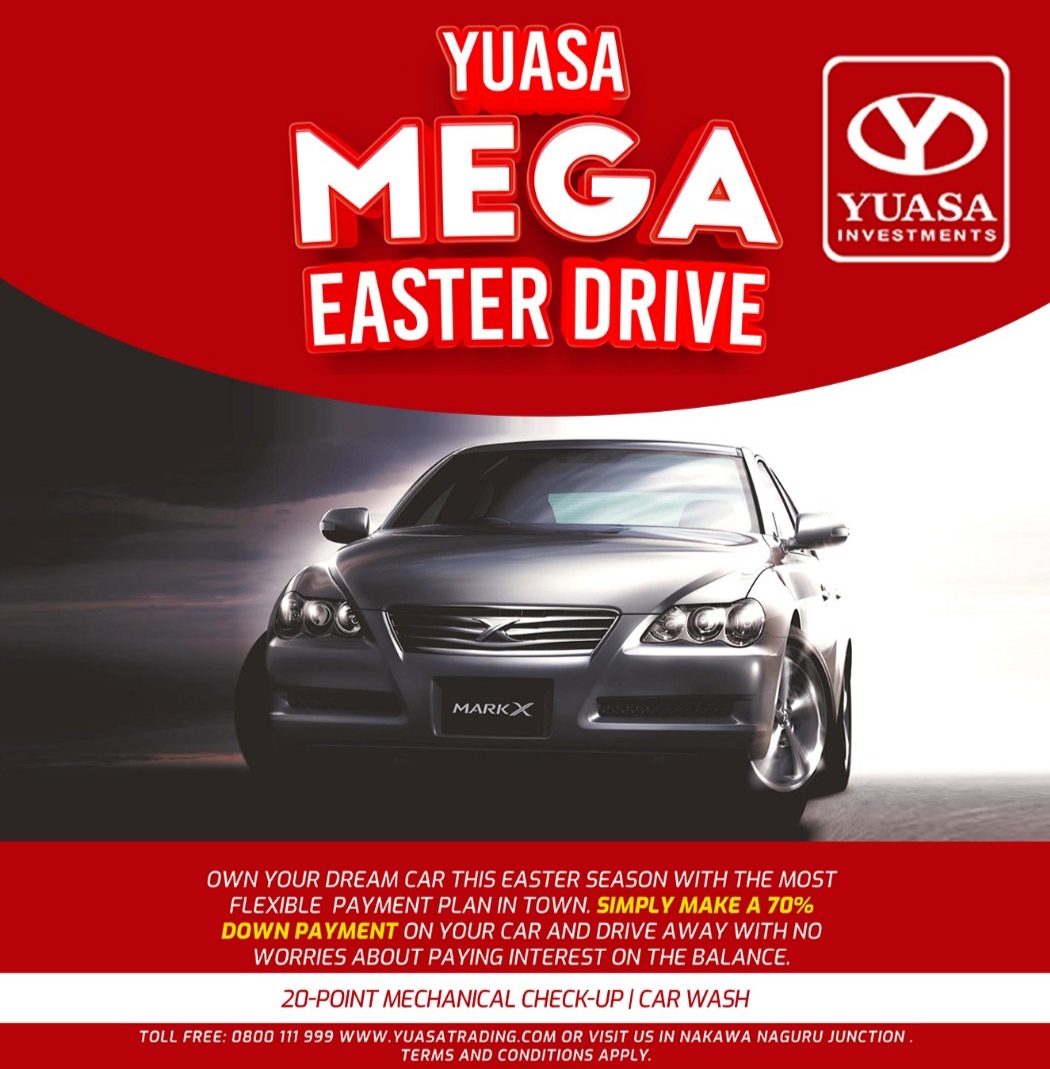 Since people like Kizza Besigye are now saying that you are a good man, which they didn't say as your force blinded them with pepper spray for nearly 13 years, I thought I should welcome you to the new world with a few tips. And who am I to say you are not a good man if Besigye can say so.
As you may not be aware, Kampala traffic can be crazy and since you don't have a lead car anymore, be ready to leave your home in Muyenga at 6.00am or earlier if you are to make it for an 8.00am appointment in town. When it rains, don't bother having a car.
Safe Boda is an app that is handy for boda bodas and it is freely available in the app store on your phone. Uber and Taxify are also good apps for taxis. I can take you through how they work for free in case your grand kids aren't used to them too.
And when you arrive in Kampala in your own car, there is street parking. While you were busy as IGP, the Kawukuumi at KCCA decided to increase the charges to Shs1,000 for the first one hour. And it increases every 30 minutes. If you forget to pay, the Kawukuumi at Multiplex will clamp your car and make you pay a lot.
A litre of petrol now costs Shs4,000 but if you want it cheaper, there is a Shell at Bakuli that sells at Shs3800. So you may want to fill up your tank from there. Those stations also provide car service and Mandela stills sells car tires just in case you car needs them.
There are also many garages around town where you can repair your car.
As you drive in Kampala, ensure that your windows are up because there are many thieves who will be happy to snatch your phone and other valuables. Also ensure that central lock is working and all doors are locked. These days, the thieves take your valuables while in traffic and even inform you that they have taken them.
Don't bother to report these thieves to police unless you know somebody very big there as you won't be helped to recover anything. Instead even the little you have will be taken away in the name of facilitating investigations by those policemen. So simply curse the thieves and work towards buying a replacement.
There is also a company called Sekanyolya Systems— they have good anti-theft systems for your home. There are many people who may be interested in your TV set and car parts. A dog maybe helpful and private security as well since some journalists have reported that your guards were withdrawn.
Food stuffs are cheaper in the wee hours of the morning at both Nakasero and Nakawa markets. At this time, you can buy from wholesalers. Later in the day, the prices may double.
Should things become hard, there is rolex. Don't get me wrong, I am not talking about the watch. I am talking about a chapati rolled with an Omelette. It is actually delicious since your friend (or is it former) Minister Kiwanda launched it a few years ago as a national delicacy. You may actually ask a certain Kirumira how tasty it is. Let the vendors not cheat you. A rolex with one chapati and two eggs is roughly Shs1500. It will be choice whether you want cabbages and tomatoes included or not.
Airtime vendors are no longer on the streets so you will have to go to a shop of have mobile money on your phone. Data is expensive too. Some companies like MTN and Africell have special offers every Wednesday, take advantage of them.
And lastly, some of your friends may not be able to answer your calls or return them back. Probably you also didn't when you were IGP. It is normal and understandable. They are busy with their lives and you too may consider a career on the ATP tour, you looked impressive with the tennis racket.
I wish you all the best in your new career.
Yours sincerely,
Denis Jjuuko
Do you have a story in your community or an opinion to share with us: Email us at editorial@watchdoguganda.com