Being a young person living with HIV can be a dark period if you don't have information and a support system to carry you through.
Ugandans have made steps in the treatment of people who test HIV positive, both medically and socially. However, there are still stigma to break especially for the young generation that was born with the virus.
Growing up into youthful years are a time of great moments, characterized by bodily changes, youthful exuberance and energy. However positive youth usually have that extra responsibility on their shoulders especially when it comes to love relationships.
While the 'right' to love appears in no known legal document -national, regional or global – there is no doubt that it is a universal human sentiment.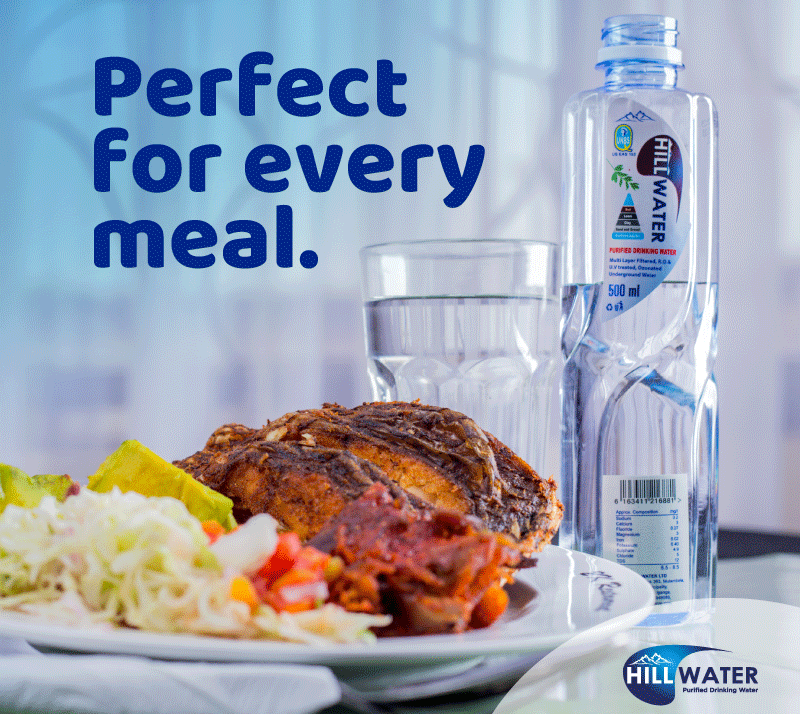 Despite the absence of the right in normative form, it is a central feature of human existence, especially within the context of sexual expression. To deny its existence is to deny the very essence of our humanity.
However, when it comes to people living with HIV, they suffer silently due to the negative sentiments, rejections and heartbreaks they face along the way while in search for Mr or Miss Right.
It turns out that when one is born with or tests HIV+, there are questions arising such as; "When should I tell him/her that I have HIV? How will he/she react? How can I have sex without passing it on?"
Eva Nakato, 27, is one of the youth who have positively learnt to live with HIV. The energetic young woman was born with HIV.
When it comes to relationships, the Art and Design graduate has passed through a rough patch.
"I have been in several relationships with HIV negative guys but certainly when it came to my status they became a little bit complicated. Sometimes it was not even just my status, someone may be willing to be with you but his family becomes a limitation," Nakato reveals to me as we start our conversation on a sidelines of a friend's graduation party. "Some of the guys I have dated were willing to be supportive but at the end of the day they brought in the family issue … like how their relatives would perceive our relationship." She adds, "when I notice such a person in you I just call off the relationship because I don't want to be in a tag of war with your family."
She says she always discloses her status after two months in a relationship.
"I believe it's better to tell someone when the love is not yet too much so that he can make a decision earlier before taking the relationship to another step. Some say let's first be friends and by the end of the day, they disappear for good."
Wanted to commit suicide after getting pregnant:
The young actress with a five year old HIV negative son got pregnant in 2015 while at college.
Nakato recalls that the father of her child got to know about her status when they were still friends. Later they decided to become an item and a few months in a relationship she was already expecting.
Being HIV positive and at the same time getting pregnant at a tender age was too much for Nakato to carry.
"We are not together anymore but it was not like he denied responsibility or what. He was very supportive but just along the way according to everything I experienced as an expecting young mother, the challenges I went through.
"I felt like the pressure was really too much so I told him that we should part ways. Of course it was really hurting and heartbreaking but he respected it. Currently we do have a profound relationship, we communicate often," she recollects.
"He is negative and his family knew about my status but they never rejected me at any single moment, their only worry was the status of the baby but I knew it very well that my son would be negative and yes he is negative because I was taking my medication very well."
Nakato who lost her mother to cancer in 2013, further reveals that when she got pregnant she felt so down because she thought that if she was alive, she would have been the person to share with all her upheavals.
"Our mother was a pillar of strength and without her given the situation I was in, always had thoughts of committing suicide but later I learnt to encourage myself even when am stressed, I used to pray to God to get me a better plan and now am a living testimony," she says.
Adding, "I have been in HIV advocacy and at this moment in time I would like to turn the advocacy on young mothers so that I can inspire them never to give up whatever circumstances they go through."
Presently, Nakato is happily in a discordant relationship. She has been together with her man for one year now and they have many great plans ahead of them.
"My boyfriend came to me well knowing about my status. I sat him down, asked him how he feels about me that am living with HIV, he told me he felt normal, not scared and now we are together."
Robinah Babirye, also has story to tell when it comes to love.
Like her twin sister Nakato, Babirye has also been in several disappointing relationships before meeting her current prince charming five years ago. He is HIV negative.
She says different guys approach her for love but she doesn't act so quickly in disclosing her status simply because not everyone who comes your way is serious about his advances.
"It depends on the circumstances, if this person is becoming persistent or nagging, that's when I would tell them," Babirye remarks.
"Although some people would refuse; I tell them am unavailable and if they insist again, I ask them for an HIV/AIDS test. If they are strong enough to go for it, then we can go, and that's how the love stories end, they take off."
The former Miss Y+ 2015 however says she prefers those men who run immediately than those ones who take her in a long process and then run away afterwards having passed through such experiences.
Mr. and Miss Y+ is an annual beauty pageant organized by the Uganda Network of Young People Living with HIV/AIDS (UNYPA) and it's geared towards ending stigma and discrimination among people living with HIV/AIDS through empowering the young people with knowledge and advocacy skills to enable them lead the fight against the stigma.
"My current boyfriend is not my first boyfriend, I have been in different relationships but I have been falling out because of such scenarios. Some just come in thinking they are helping you because you're sick and that you're going to die anytime so he is doing you a favour of being with you whereas others will take advantage for the fact that you look good and healthy and they will always show you to their friends because you're looking nice not because they are in a relationship," says the 27 year old Community based rehabilitation graduate.
Meeting her current boyfriend:
Babirye says she met her current boyfriend like any other normal couple.
"We first became friends, had several dates, hung out and it went on like that," she says. "Later we realized that we had many things in common, we could connect and that's how we came to be."
However, disclosing her status after being in relationship for six months was not like a walk in the park- the boyfriend was shocked to the extent of 'calling off 'the relationship for some good weeks.
"After I disclosed to him he had to ask my best friend. She also told him but he still denied, he thought maybe I wanted to dump him then we had to go for an HIV/AIDS test.Results came out when he is negative and am positive yet we were having an intimate relationship-it was risky but in my mind I just had a benefit of doubt that if I have undetectable viral load, the risk of infecting my partner is very low.
"He was really shocked, he was like I need time to compose myself and get through all of this."
Fortunately, after a few weeks, Babirye recounts that he texted her saying "I want to continue my life with you."
The fact that he stayed on her side; it was reason enough for the cheerful HIV advocate to be madly in love him up to date.
So far the couple has had three tests- still results came out when he is negative and she is positive.
Marriage plans:
Babirye notes that they have already introduced themselves to their respective families and they have had marriage talks but as a couple they are not on pressure to rush into things.
"The most important thing is that we love each other and I hope for the best."
Asia Namusoke Mbajja, a professional counselor and mentor of the two twins says when she begun working with them, they were young but along the way she started realizing relationship challenges amongst them.
"Though I was very positive about their relationships, I was always scared about the day they will tell me that they found someone. One time Babirye came to me and said that she got a boyfriend who wanted to meet me.
"When we met, I asked him whether he was willing to stay with my girl despite her condition. Much as he had confessed his love for her, I had a fear that at some point he may disappoint her and when she is heartbroken, it would affect her adherence. Whenever they get relationship issues they always run to me," Namusoke admits.
On Nakato's part, the director of People In Need Agency (PINA) recalls that she got to know that she was in a relationship when she was pregnant.
"When she got pregnant she did not tell anyone else apart from me. As counselor I had to help her talk to her parent about the whole issue. The fact that they are HIV positive doesn't mean that they don't do such mistakes."
28 year old Ruth Suubi Bulya is also a mother of three living with HIV/AIDS. Both her parents died of AIDS when she was young.
Suubi got to know about her status from her aunt when she was just 13 years old.
She says she had her first relationship when she was in Senior three at St Lawrence Horizon whereas her boyfriend was at Buddo SS. Despite of knowing her status, Suubi did not disclose it to the boyfriend due to the fear that she would be rejected.
Unfortunately, the boy's mother was working at Joint Clinical Research Centre (JCRC), an institution where Suubi was receiving her medication.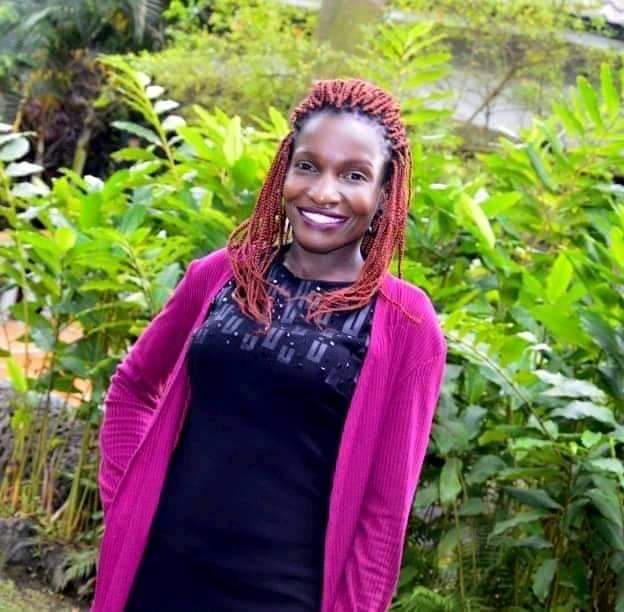 "I think one time his mother landed on the love letters we used to send to ourselves, so when he asked him about his girlfriend he showed her my photos. Remember she was always seeing me at JCRC picking my medication and guess what that's how our relationship ended. I was so heartbroken," she laments.
In her Senior Six vacation, Suubi says she had a few other relationships which never worked out also.
She further reveals that during those times, she found it hard to disclose her status to men who dated her because she used to hear their negative perceptions against people living with HIV yet she feared rejection.
"Worse still, whenever I used to get boyfriends, some of my siblings, used to go behind my back and disclose my status to them in a very bad way. They [boyfriends] started accusing me that I wanted to infect them yet I was always building time to inform them in an appropriate time."
Around the same period, Suubi got pregnant with her first child who is now nine years old.
The father of her first child also found out that she was HIV positive through one of her relatives. Suubi says he was so disappointed, but days later he called her so that they settle the issue once and for all.
"He was calm. He assured me that I should not worry because he was willing to take care of his responsibly. When he went for an HIV test he was negative. Though the relationship never went on; we remained friends."
At the moment, Suubi is in a serious relationship with the father of her two twins. She says she disclosed her status to him before engaging in any sexual relationship.
"When we met, I actually disclosed my status to him, I told him what to expect. It was not that easy to convince him because he spent a few weeks without talking to me but after he called me and said that he wanted to try out a relationship with me. I later took him to my doctors who elaborated to him the possibilities of staying negative with an HIV positive partner."
All her three children are HIV negative.
Dr Massy Mutumba, an assistant professor in the Department of Health Behavior and Biological Sciences at the University Of Michigan School Of Nursing says people have a right to love irrespective of their health status.
As an HIV advocate, Dr Mutumba divulges that they are working around the clock to empower young people to have health relationships.
"Of course we want them to disclose their status but keeping in mind the social environment we are living in, you don't have to go around telling everyone your status. For various reasons there is a lot of stigma but we are working with these young people to overcome it. This is the right time for them to be in relationships but again how would you have children that are negative, how do engage in a relationship without transmitting HIV, those are some of the things we want people to be aware of, " she says.
Statistics:
According to Namusoke, in the late 1980s and 1990s, over 150,000 babies were born with HIV/AIDS because there was no Prevention of mother-to-child HIV transmission (PMTCT) intervention at that time. Most of the children have grown up and they are currently sexually active.
Nevertheless since 1980s, the prevalence rate has since dropped to around 6 per cent. Uganda records about 50,000 new HIV infections annually currently, down from 150,000 in 2013. People dying from AIDS-related illnesses have also reduced by 73 per cent; from 75,000 in the late 1980s and early 1990s, to 20,000 today.
According to a report presented by The Joint United Nations Programme on HIV/AIDS (UNAIDS) in February 2017, young people, especially girls aged between 15 and 24, were disproportionately affected by HIV infection. Among adolescent girls; every single hour, two young women were getting infected with HIV in Uganda. The prevalence of the virus among adolescent girls stood at 9.1 per cent, compared to the national prevalence rate of 6.2 per cent.
Uganda registers 230 HIV new infections a day. Despite widely available anti-retroviral therapy, 76 people die of AIDS-related causes every single day.
Do you have a story in your community or an opinion to share with us: Email us at editorial@watchdoguganda.com